*I worked with Melting Pot on this promotion. Compensation was received. All opinions are my own and not swayed by outside sources.*
TOMORROW is National Cheese Fondue Day! OH YUM!!! There is nothing better than cheese and especially the various fondue cheeses at the Melting Pot. Do you agree?!

In celebration for National Cheese Fondue Day, The Melting Pot will be offering Grand Cru Surchoix, which is Emmi Roth's 2016 World Championship Cheese, in fondue form! Perfect for the cheese aficionados of the world, the Grand Cru Surchoix is a mellow alpine cheese aged for nine months and winner of the 2016 World Championship Cheese Contest. The first American cheese maker to win the award in almost 30 years, Emmi Roth USA combined the finest milk from family farms in southern Wisconsin and crafted the award-winning cheese in authentic copper vats. The careful crafting brings out light floral notes, nutty undertones, a hint of fruitiness and a full-flavored finish.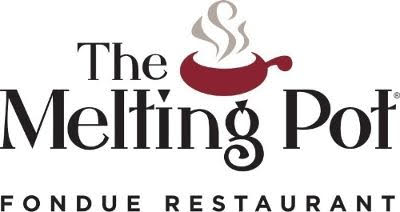 With cheese consumption on the rise in the U.S., National Cheese Fondue Day is the perfect day to celebrate The Melting Pot's limited edition World Champion Cheese Fondue, a blend of the nine-month aged World Champion Roth Grand Cru Surchoix alpine cheese, white wine, shallots, Dijon mustard and scallions. The Championship Cheese Fondue will be available for $4.11 — get it, $4.11 on 4/11. That is right! Only $4.11 on 4/11! A total steal if you ask me!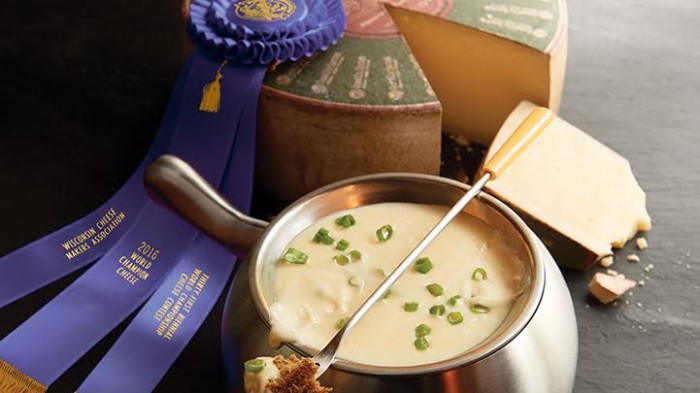 In addition to the World Champion Cheese Fondue, The Melting Pot is bringing back customer-favorite, award-winning beverages and a special four-course menu. The award-winning spring beverages are crafted and specially selected to accompany the spring menu. Beverages include Saloon Sour, Summertime Sipper, Lively Lemon Shandy, Mezzacorona Pinot Grigio and Belle Ambiance Pinot Noir. The four-course menu includes the World Champion Cheese Fondue, a house salad, Classic Entrée and Flaming Turtle chocolate fondue. The Melting Pot's communal fondue dining experience allows for up to four individual portions of cheese fondue to be shared in one fondue pot. Each cheese fondue is served with artisan bread and seasonal vegetables for dipping.
WIN IT: One winner will receive a $100 Melting Pot Gift Card. This giveaway is run via rafflecopter so click read more to see the actual giveaway. The only mandatory entry is to watch the video above and tell me what you learned in the comment section proceeding this post. While the other entries are optional, I highly suggest filling it out to increase your chances of winning. US only. Good luck! 
a Rafflecopter giveaway