*I will be working on an upcoming Foxwoods stay. All my opinions are my own and not swayed by outside sources.*

Next week I am so excited to be working with Foxwoods on their kids vacation week activities that they have planned. I have been to Foxwoods so many times with the kids and each time they have such a blast. However, I can't wait to take them to Foxwoods when the whole week is dedicated to KIDS!
Foxwoods will be celebrating KIDS with their kids week FREE activities during school break from April 10-12th and April 17-19th. During this week, you can head over to the 25th anniversary celebration zone across from Great Cedar Casino from noon-5 pm to participate in the many free activities like facepainting (Monday only), balloon characters (Tuesday only), Xbox and playstations games, arts and crafts, Giant Jenga, Tic Tac Toe, and Connect 4, and Cornhole.
There will also be continuous movies playing in the grand theatre including Star Wars Rogue One, Moana, Suicide Squad, Storks, and Zootopia. We have seen almost all these movies so be sure to check them out. Here is the schedule for the movies: Monday- 12 pm Moana, 2:30 pm Storks, 4:30 pm Rogue One, Tuesday 12 pm- Rogue One, 3 pm Sing, 5:30 pm Zootopia, Wednesday 12 pm Storks, 2 pm Moana, 4:30 pm Sing.
The Tanger Outlets will have special events throughout the week such as Super Hero themed characters, strolling balloon artist, costume contest, live music, strolling entertainers, and photo opps.

Additional free activities include Monday April 17th: baby animal petting zoo from 1-3 pm, Wednesday April 19- The Connecticut Science Center Activity Stations at Fox Tower and GPT entrances from 12:30-3:30 pm, and scavenger hunts on Tuesday April 11th and Tuesday April 18th.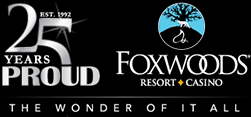 The activities with fees include the kid friendly decorating with Cake by Franck, Cirque Eloize Cirkopolis VIP Family Preshow April 11th at 12:0 pm at Fox Tower, and Cirque Eloize shows throughout the week, and Treehouse Arcade Specials.

The restaurant specials include (for kids 12 and younger) Ben and Jerry's Kids Cup $2.50, Festival Buffet $10.99, Fuddruckers $7.25 meals including choice of French fries, onion rings, or coleslaw plus drink, Gelato single scoop $2.50, Pequot Bay Fish and Chips $7.00, Regina Pizzeria $3.99 Slice of Cheese or Pepperoni Pizza with Soda.
This would make a wonderful family vacation! Do not forget to check out Foxwoods for a great family stay.