* I worked with Ninja on this post. All my opinions are my own and not swayed by outside sources.*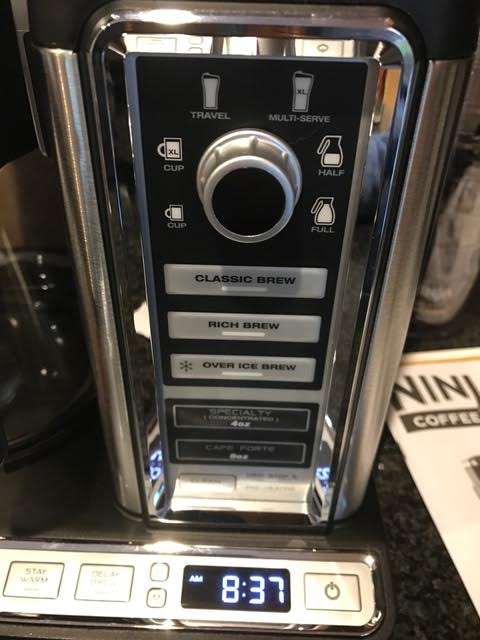 Anyone that knows me knows that I'm not a morning person. They also know that I need at least an hour every morning to wake up and that it's a slow process that involves those around me to give me quiet time and lots of space. Even my little ones give me a wide berth in the morning! The only thing that can lift the morning fog and get me from Mombie mode to fully functional human being, is a piping hot mug of coffee.
Moving at a sloths pace from the bedroom to the kitchen where our coffee maker resides is my ritual every morning and nothing makes me feel like I can face the day more than wrapping my hands around my favorite cup, inhaling the rich scent of my favorite coffee and taking that first delicious sip. While I do occasionally indulge in coffee from places besides my kitchen table, I much prefer the silence of my home to the hustle and bustle of my local coffee shops. Admittedly, they do make excellent coffee, in a variety of enticing flavors, but if you share a similar disposition then you know that the last thing you want to do in the morning when you want peace and quiet, is fight the coffee house mob.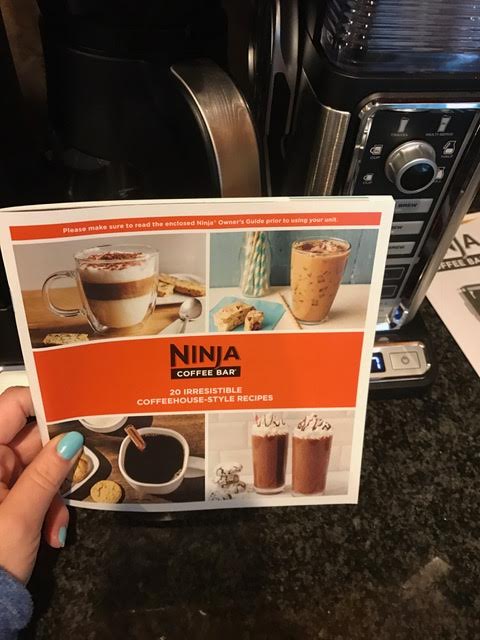 Fortunately for me, I was recently given the opportunity to bring a product into my home that I believe gives the coffee at Starbucks a run for their money. The Ninja Coffee Bar is the next generation of the Ninja Coffee Bar systems. With the help of this amazing workhorse, you can skip the long lines at your favorite coffee shop and make all of your favorite coffee drinks right from the comfort of your own kitchen. The Glass Carafe System comes with a built in frother with both hot and cold frothing capabilities, as well as a host of different coffee recipes you can try out at home for yourself.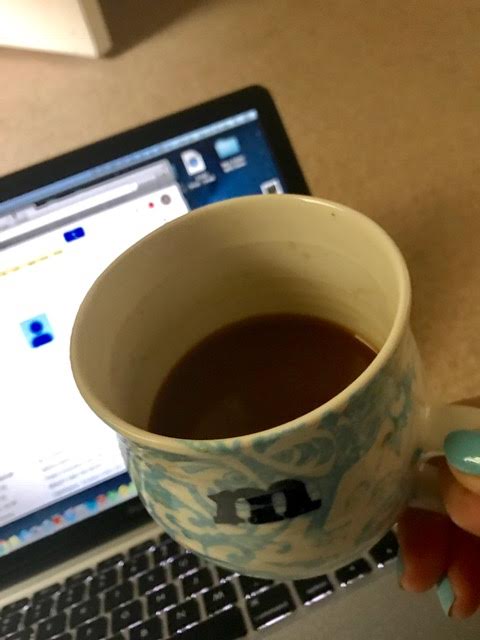 The Pod-free single serve features allows you to indulge in an unlimited number of different coffee styles as well as complete customization of your favorite drinks. This feature is invaluable to me because I'm constantly having to cater to the needs of the other coffee drinkers in the house, so, thanks to the Ninja Coffee Bar, we can make just enough for our needs and never have to worry about disagreeing about types/flavors again!
Additional features of the Ninja Coffee Bar Glass Carafe System that I love include:
-Cafe Forte. Amplifies every nuance of your coffee for a more full-bodied, complex flavor.
-Built-in Frother. Transforms your milk into a silky microfoam which is perfect for lattes!
-Removable Water Reservoir
-Permanent Filter.
-6 Different Brew Sizes. Whether it's just you in the house or a group, the Carafe System is capable of making enough for any occasion.
To find out more about Ninja and their line of absolutely amazing Coffee Bar's, you can visit them online or become a fan of their social media sites like Facebook|Twitter|Pinterest|Instagram.
Giveaway: One winner will receive a Ninja Coffee Bar. This giveaway is run via rafflecopter so click read more to see the actual giveaway. The only mandatory entry is to visit Ninja and tell me your favorite product in the comment section proceeding the post. While the other entries are optional, I highly suggest filling them out to increase your chances of winning. US only. Good luck!
a Rafflecopter giveaway