*I work with American Girl. All my opinions are my own and not swayed by outside sources.*
Meet Gabriela McBride, your 2017 girl of the year. At the beginning of the year, American Girl releases the girl of the year and everyone goes crazy including my kiddos and every year they nail it. This year there is no exception because my kids are in love with Gabriela McBride!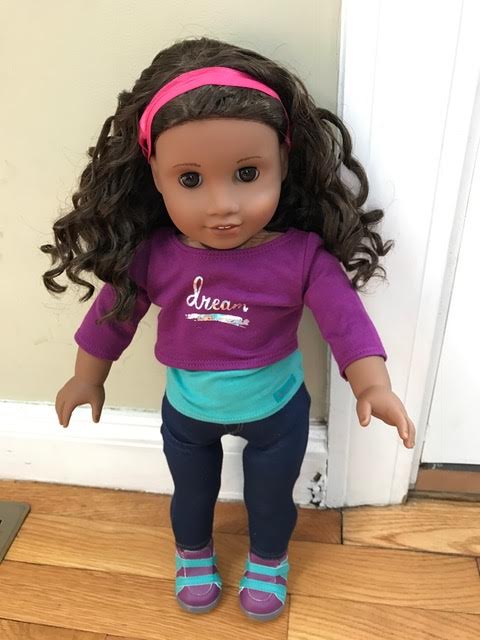 Gabriela is a true talent who uses her passion for the arts—specifically spoken word poetry—to overcome personal obstacles and create positive change for her community. Gabriela launches with a beautiful 18-inch doll, plus several performance-inspired outfits, accessories, and toys.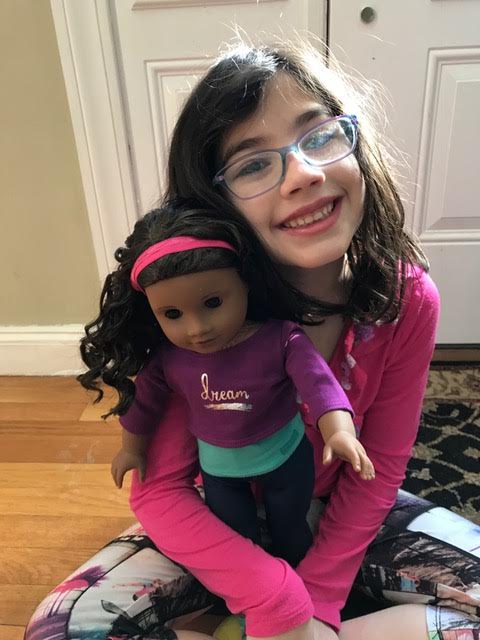 And, to connect students with Gabriela's inspiring message and to bring awareness to spoken word poetry, American Girl is partnering with Scholastic to create and distribute Express Yourself, a program for classrooms that empowers students to use the arts as a tool for self-expression. Available in March 2017, the classroom resources give teachers the tools to encourage students to find their creative voices, just in time for National Poetry Month in April.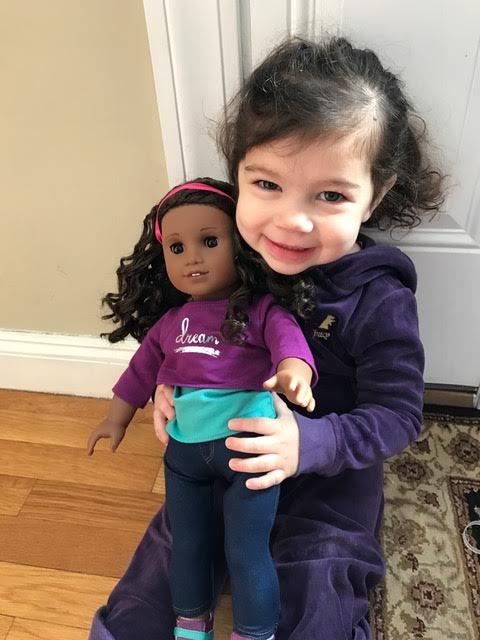 My youngest is too young for anything but the Itty Baby but big sister Hayley is sharing because Taylor says, "Mommy .. The girl looks like me with curly hair"! Too cute! They both have wicked curly hair. Hayley is also so excited to add to her American Girl collection. This is girl #8 and we go at least 3 times a year to get all their hair done and have lunch with the girls.
Each night Hayley reads to Taylor with Gabriela on her lap and her new American Girl doll book that goes along with her. It a true sight to see.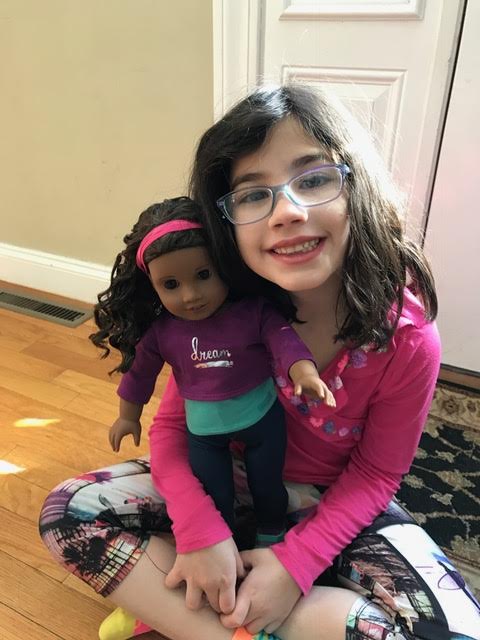 Be sure to check out American Girl to see the Girl of The Year and shop for all things American Girl today!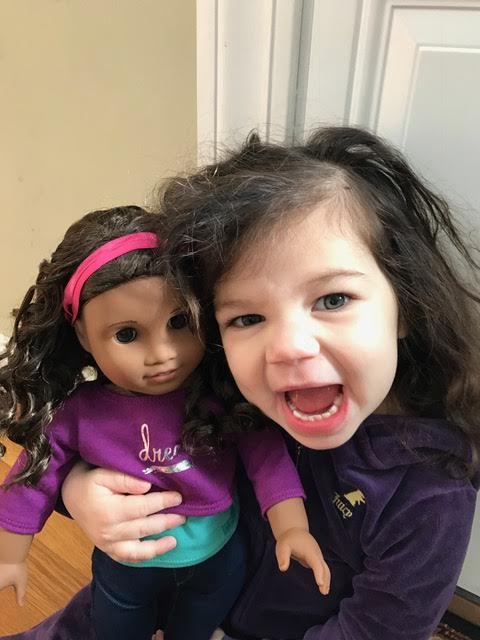 GIVEAWAY: One winner will receive the American Girl of the Year. This giveaway is run via rafflecopter so click read more to see the actual giveaway. The only mandatory entry is to visit >American Girl and tell me your favorite girl. Please put all comments in comment section after this post. While the other entries are optional, I highly suggest filling it out to increase your chances of winning. US only. Good luck!