Pamper yourself. You deserve it. It's hard being a mom or a wife or both or just a woman in general! Everyone's got an opinion about how we do everything from our jobs to our parenting. And while we power through it and get our business done like bosses, it can be draining. That's why it's important to take time for ourselves. If you're like me and you love some quality bath time, pamper yourself with dessert themed soaps from Sydney's Sweet Soaps. They are cute as can be and they make you feel wonderful.
Pamper Yourself with a Different Kind of Dessert
There's nothing better after a long day that sliding into a piping hot bath filled with bubbles or you favorite bath bomb thrown in. The aroma and luxury just melt away the troubles of the day. Of course we all know we can find bath bombs and bubble bath and  soaps anywhere. They're all over the place. But when you pamper yourself, it's all about the entire experience. And what makes all of us feel just as good as a nice, long bath? That's right, dessert!
Sydney's Sweet Soaps is a different kind of soap company. It's a small business, not a nationwide chain. All of their soaps are of the highest quality, hand crafted, and the coolest part of all – made to look like desserts! It's pretty amazing. Their hand-crafted "bathroom confections" are made to make you feel as good as they look. All of their soaps, bubble baths, bath bombs, and more look like ACTUAL candies like donuts, ice cream, and more, and they explode with fragrance. And because they're handcrafted with beauty in mind, they leave you and your skin feeling refreshed and invigorated, which is what we all want in a nice "mini spa" time in the bath.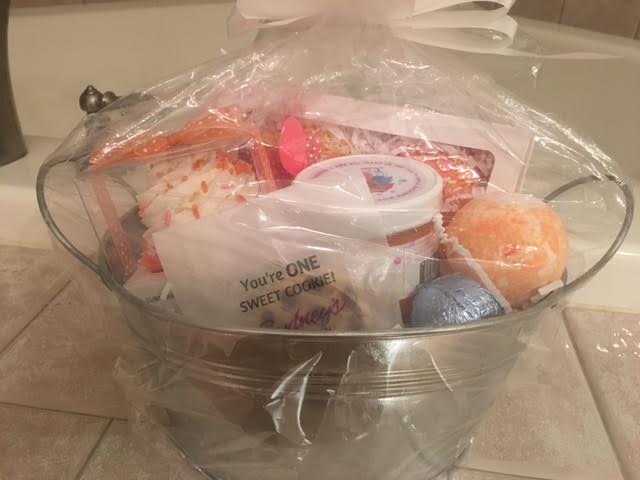 Pamper Yourself. Pamper Your Loved Ones
I love, love, LOVE Sydney's Sweet Soaps. I mean, their products are just the absolute cutest. With bright, vibrant colors, amazing fragrances, and the sweetest look – pun intended – you  absolutely cannot beat their products. I'm already buying up everything off of their site from their Cotton Candy Cake Pop bath bombs to their Macaroon soaps to their Dreamsicle sugar scrub for my friends as stocking stuffers and to go under their trees.
If you love to pamper yourself, and you'd love to pamper your loved ones, give Sydney's Sweet Soaps a look and see just how adorable their soap products are for yourself. Pamper yourself and your loved ones this holiday season with the absolute cutest soaps in the universe!
*Sponsored with Sydney's Sweet Soaps. All my opinions are my own and not swayed by outside sources.*