This is a sponsored post written on behalf of Picture My IBS initiative.  This is based on my loved one's personal experience and may not be representative of everyone's experience. 
Living with IBS is something that many people have to do. Yet, ,even though it's such a widespread issues, most people are reluctant to talk about it. That's why I was eager to help share the Picture My IBS initiative as part of an influencer campaign. As a family member of someone who is living with IBS, I was very interested in helping to share the new Picture My IBS initiative which helps those suffering from the disease express their feelings about the impact of IBS on their lives.

Living with IBS can be a Struggle
Living with IBS can be a struggle, and often it's struggled through alone. People just don't like to talk about bowel issues. Rather it's IBS with constipation or IBS with diarrhea. There is a "gross" stigma attached to the disease which keeps many people from discussing their problem with their doctor. In fact, in a 2015 survey, those questioned said that it was more uncomfortable to talk about their bowel movements than it was to talk about STD's.
I know this all too well. I have a close friend who suffers with this disease, and it took months and months of severe pain before they told me that they were having issues.It took equally as long for them to consider talking with their doctor. Of course, when my friend finally did break down and talk with the doctor, they were able to get help quickly and start feeling better equally as fast. The point here is that they suffered for months and months when they didn't have to, and for much of that time, they suffered alone.
Picture My IBS and Share Living with IBS
Picture My IBS is all about helping to remove the stigma of IBS and helping those who suffer with it express just what kind of impact the disease has had on their lives through their own original art. When people can talk about their disease and know that they won't be judged, it can improve their entire outlook on life.
This new initiative encourages those living with IBS to create an original piece of art in whatever medium they choose.They can submit paintings, drawings, sculptures, collages, or any other medium that they choose. This initiative was created by The American College of Gastroenterology (ACG) in partnership with Allergan and Ironwood Pharmaceuticals in an effort to help those who suffer with IBS to be more comfortable sharing their stories, especially with their doctors.
In addition to making it easier to talk about the disease, Picture My IBS is focused on raising awareness of this disease while removing its stigma. And it's not limited to those living wiith IBS. Family members of those who suffer from the disease are also encouraged to enter their artwork and express how their loved ones' lives are impacted in their eyes. After the contest ends, a panel of judges will evaluate the artwork received and pick one Grand Prize winner who will win a trip for two to a luxury hotel and spa in New York City! In addition to that, five honorable Mention Winners will receive a $100 American Express gift card.
My submission: 
Living with IBS Doesn't Have to Mean Suffering Alone
For too long, people living with IBS have suffered in silence. The stigma, real or imagined, is often too great for people who are suffering from IBS to talk with their doctors, but Picture My IBS wants to change all that. For more information and to submit your artwork, visit Picture My IBS today.
These two are my favorite one so far: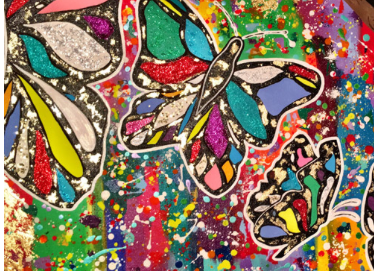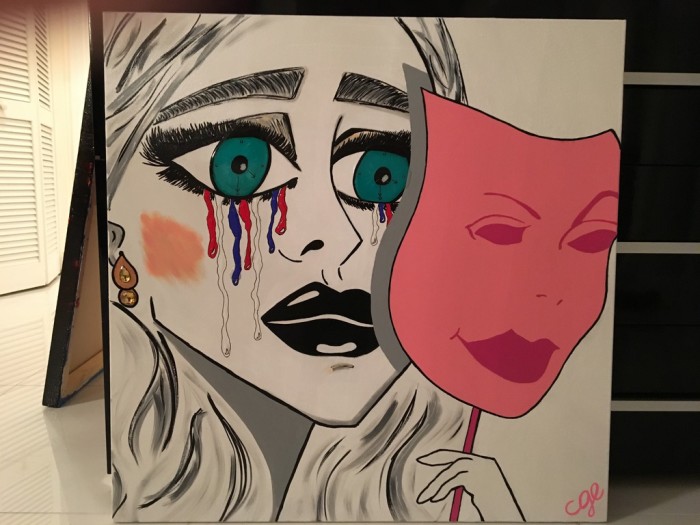 MY PICTURE: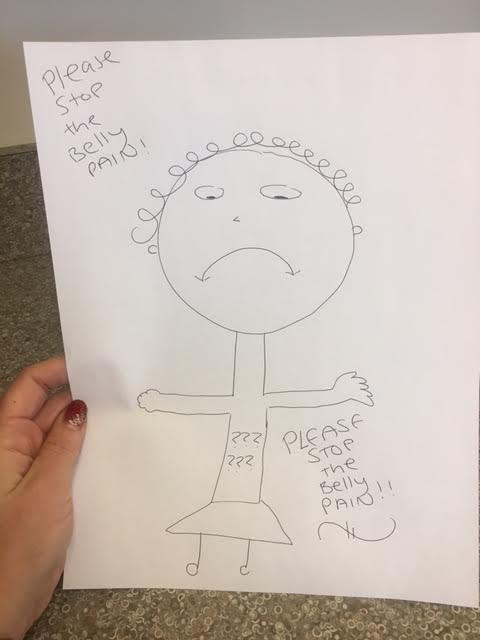 This is a sponsored post written on behalf of Picture My IBS initiative.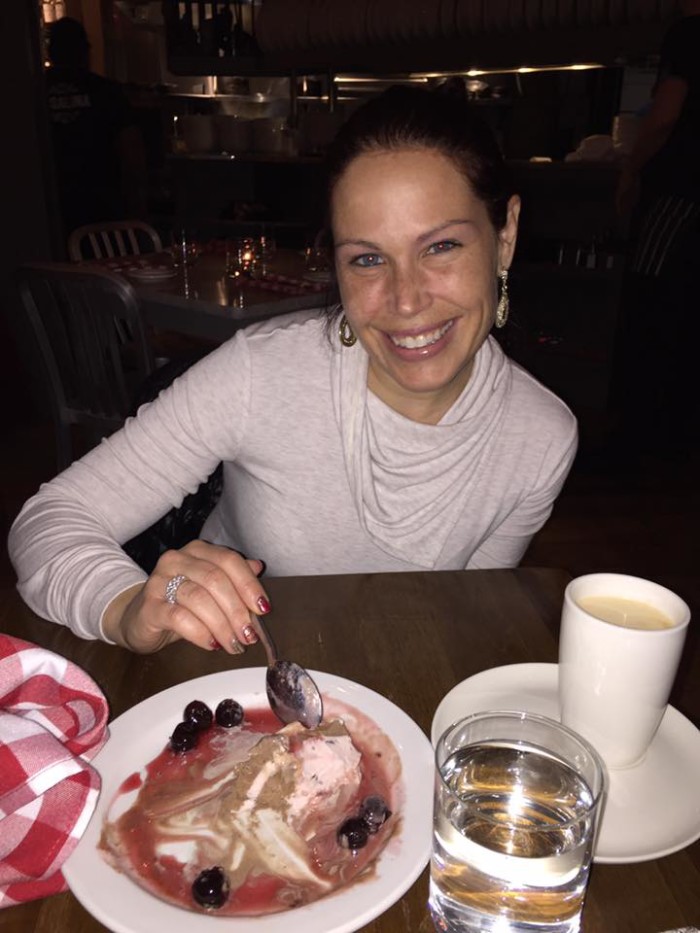 *NO PURCHASE NECESSARY. OPEN TO LEGAL RESIDENTS OF THE FIFTY UNITED STATES, D.C., AGE 18 OR OVER. VOID WHERE PROHIBITED. THE SPONSORS OF THE CONTEST ARE ALLERGAN USA, INC. WITH AN OFFICE AT HARBORSIDE FINANCIAL CENTER; PLAZA V, SUITE 1900; JERSEY CITY, NJ 07302; IRONWOOD PHARMACEUTICALS, INC. WITH AN OFFICE AT 301 BINNEY STREET, CAMBRIDGE, MA 02142; AND THE AMERICAN COLLEGE OF GASTROENTEROLOGY. APPROXIMATE RETAIL VALUE OF ALL PRIZES IS $6,500. ODDS OF WINNING DEPEND ON NUMBER AND QUALITY OF ENTRIES RECEIVED. ENTRIES MUST BE RECEIVED BETWEEN NOVEMBER 1, 2016 AND FEBRUARY 28, 2017. ELIGIBILITY REQUIREMENTS AND RESTRICTIONS APPLY. PLEASE SEE COMPLETE CONTEST TERMS AND CONDITIONS AT PICTUREMYIBS.ORG.