Need a fantastic day out with the kids?! Look no further than Edaville USA in Carver, MA!
THIS HOLIDAY SEASON THERE IS NO BETTER PLACE TO BE THAN EDAVILLE USA!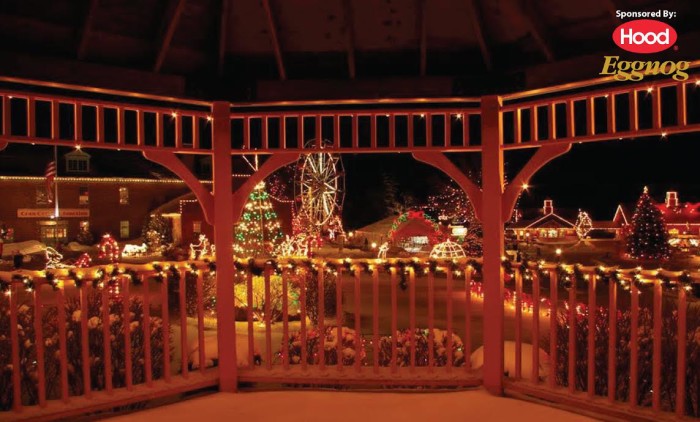 Edaville USA – A Ton of Fun
Tis' the wonderful Christmas season! To get in the mood for the holidays, there is no better place to visit than Edaville USA. We recently visited Edaville USA and had the chance to check out the many holiday offerings available to families like you and I. Our first stop to get us into the holiday spirit was the Edaville Express: Where's Santa? ride. This train ride is so much fun and seeing Santa give out presents really put a sparkle in my kids eyes. Santa and his elves stopped at each family to give presents and take pictures. The look on Taylor's face that day was priceless!
The train ride only is about 30 minutes so it is enough time to spend with Santa and the Elves but not too much where your kids get antsy. They really go all out with this train ride and all the festivities.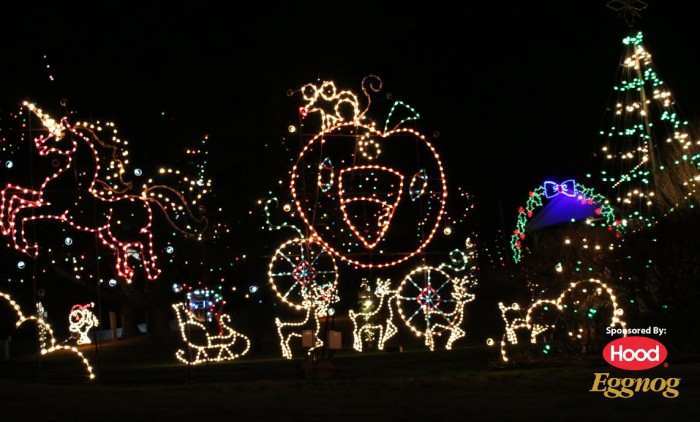 Another great holiday feature is the Christmas Festival of Lights which is absolutely gorgeous. All five of us thoroughly enjoyed all the lights and Christmas decorations, and the kids found the whole thing to be  magical. The whole place has this old-fashioned Christmas vibe that really makes the holidays feel magical.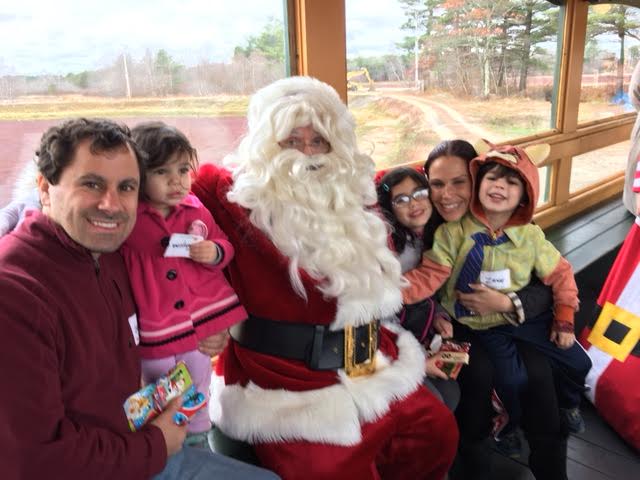 Speaking of magic, there's one place we wanted to see, but it's not open yet. =( Dickens Village is slated to be opened in 2017 and we will definitely be going back to see it. We love A Christmas Carol and that whole old-school vibe, and Dickens Village is sure to have that in no short supply.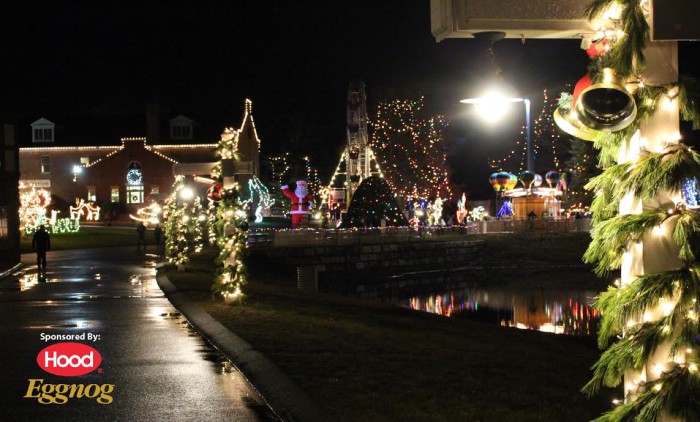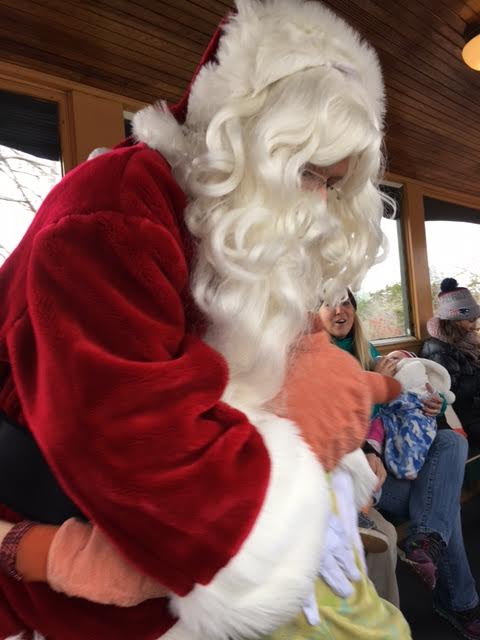 Edaville USA – Fun for the Whole Family
 In addition to all the holiday fun, Edaville USA is really big now! The park has expanded significantly since the 2015 season and now offers over 90 rides and attractions. It's so big, you can absolutely plan an entire vacation around it. It offers the classic old fashioned train rides that we all know and love, taking us on journeys through New England cranberry bogs and other scenic views. In addition, the adventure park now offers the new high-flying Winston's Skyline Express, 23 life-size animatronic dinosaurs (my son's favorite), fishing, and a lot more. This park really does have something for everyone, not just the kids.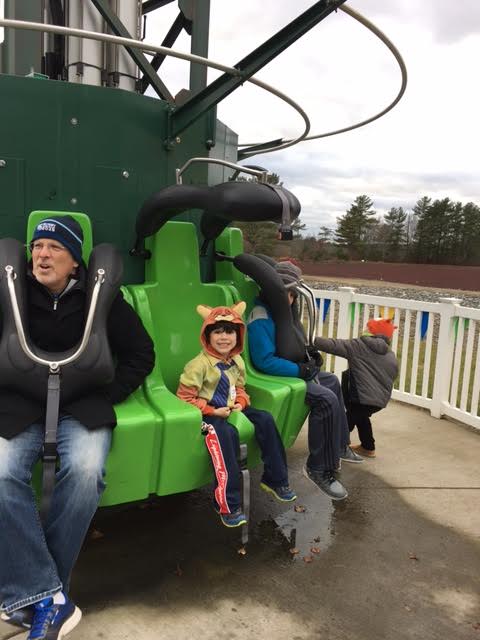 With their Edaville Proper, Thomas Land, the seasonal Dino Land, and seasonal Christmas Festival of Lights, Edaville USA has no shortage of fun for everyone in the family. And I mean everyone. They also keep special needs guests in mind, with accommodations like sensory-friendly bathrooms and quiet rooms so that all family members can enjoy this amazing park.
If you're looking for a wonderful family friendly experience in New England, I encourage you to visit Edaville USA. This park is heavy on wholesome family fun, and every kid will thoroughly enjoy it. So will parents! Check it out! With the holiday season upon us, there is no better place to get in the holiday mood. Truly magical in every sense of the word.
Edaville USA is an adventure park with something for every child. This wonderful park is actually FOUR adventure parks in one – Edaville Proper, North America's ONLY Thomas Land, the seasonal Dino Land, and the seasonal Christmas Festival of Lights. With so much to see and do, Edaville USA is heavy on the family fun.
Don't forget the many holiday offerings again!




*Season Tickets provided for my family. All my opinions are my own and not swayed by outside sources.*