What moms say about the holidays is that they're a combination of stress and joy. If you're a mom, though, you already know this! The Most Wonderful Time of the Year can also be one of the most stressful times, as well. Between gifts and shopping and parties, the holidays are a festive, light strewn source of stress for moms. BJ's recently conducted a survey of more than 900 moms to see exactly what moms say about the holidays.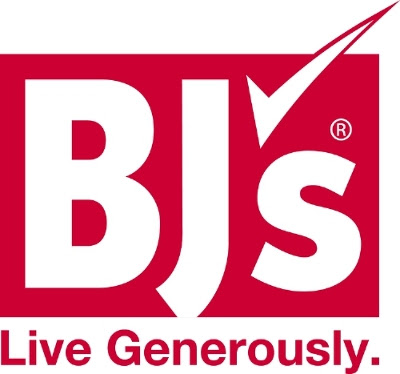 *This is a sponsored post with BJ's. All my opinions are my own and not swayed by outside sources.*
What Moms Say About Holiday Stress
The holidays are a joyous time, but they can also be quite stressful. All of the things we love about the holidays – get togethers, decorations, gifting, and the like – can be stressful because they all take time, money, and planning. In fact, moms said that the shopping was a major source of stress. Here's what they said.
65% of moms surveyed said that a source of stress was staying on budget.
58% of moms said that check out lines were a stressful proposition.
57% of moms said that going to multiple stores was stressful.
78% vs 38% of moms respectively said that shopping for kids was significantly easier vs shopping fore adults.
As a full-time blogger, dentist, mom of three, and also a woman who loves to throw festive parties, I can say without question that these numbers are spot on.
What Moms Say About Holiday Joy
Fear not! The holidays aren't all stress and headache! In fact, even though a large portion of surveyed moms said the holidays were stressful, an even larger portion cited the joys of the holiday season.
71% of moms said they love the holiday season.
73% of moms said they love spending time with family and friends.
53% said they loved decorating their homes.
49% said time off of work was nice.
48% of moms said they loved giving the perfect gift.
What BJ's Says About the Holidays
So, as you can see what moms say about the holidays is a bit of a mixed bag. On one hand that holiday season can be incredibly stressful, but on the other hand, time with family and friends, decorating, time off  work, and more help balance out the stress with all the joy we love in the holiday season. Here's one last batch of statistics on what moms say about party planning for the holidays.
71% of moms said wine, beer, or liquor topped their shopping lists for hosting holiday parties.
68% said fresh cut meats were a big part of their party list.
56% said serving ware was an important component of their party shopping list.
Here's where BJ's comes in. What moms say is that shopping is one of the major headaches of the holiday season. What BJ's says is that it doesn't have to be. Their assortment of produce, deli platters, frozen appetizers, and all the other things moms needs for the holidays make it easy and affordable for moms to find quality food for the holiday season. As a mom and friend to many other moms, I can tell you that what moms say about being able to get everything they need in one place at a good price is, "YAY!" BJ's makes it possible for moms to do everything they need to do and do it more easily while spending less.
BJ's is the perfect place for all things holidays. Right now, you can sign up for a free 90-day trial membership to try BJ's out for yourself, and if you're already a member, take advantage of their new Pick Up & Pay service. You can save even more when you're out and about by stopping at BJ's Gas for a fill up. Now through January 1st, you'l get 5 cents off every gallon when you fill your tank!
What moms say about BJ's and the holidays is, "Thank you." At least this mom does!