We tried the Hugaboo Infant Sitting Chair and fell in love immediately. It's the perfect solution for both parents and babies! This infant sitting chair allows babies 3months+ who can support their own head to sit happily propped up and secure. It's also been amazing for us as parents since it allows us to easily get our chores done and attend to other things while the baby is comfortably seated and "Hugged" but the soft surroundings on their legs and back by the Hugaboo. It is so soft it actually mimics being held in a loved one arms.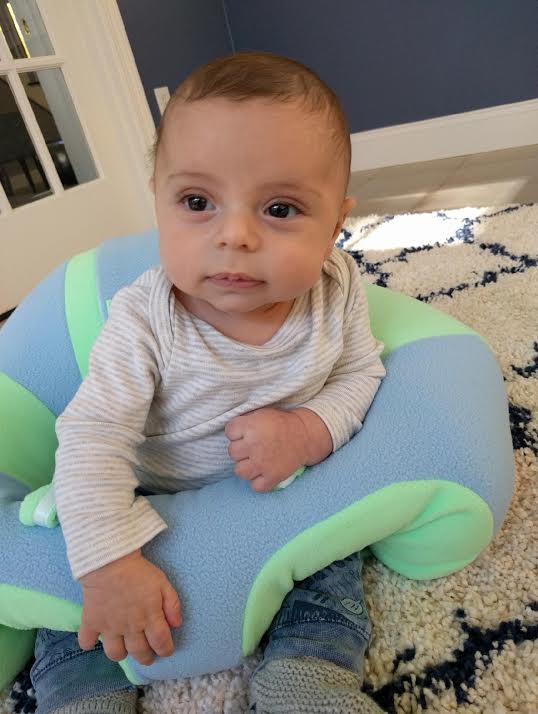 Of course, if you're like me, you would like to be able to hold your baby all day (and they would absolutely love it if we did), however that just isn't realistic. So that's why the Hugaboo is so great because it's the second best thing to holding your baby since it gives your little one a big hug.
The Hugaboo offers 360 degrees of cozy support that provides babies the leg and back support they need to correctly stay propped up. As a result, the baby is able to look around at his environment instead of just staring at the ceiling. He can play with you face to face or he can just hang out and observe his surroundings. As a mom, the Hugaboo has been one of the best $60 investments yet to keep everyone safe, happy and to be able to all be together in the same room without being attached at the hip, literally.
As far as safety goes, the lightweight polyester fiberfill makes the Hugaboo extremely durable and soft at the same time. There is an attached seat bottom that prevents babies from sliding onto the floor or tipping forwards or backwards. It even has two toy attachment hoops which are perfect for floor time activities to develop sensory and motor skills.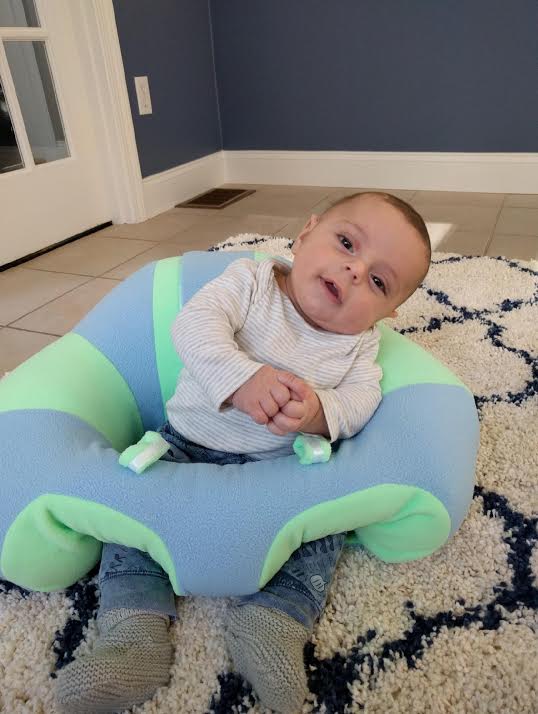 It's the perfect gift for the holidays! You can buy it at www.myhugaboo.com and retails for $59.99-$69.99.
*My blog contributor Dana reviewed this item. All her opinions are her own and not swayed by outside sources.*