**I received an all expense paid trip thanks to Disney. All my opinions are my own and not swayed by outside sources.*
Earlier this year, I had the chance to attend the BFG Event in LA. It was such a wonderful experience and now I am so happy to announce that the BFG is now available on DVD TODAY!
Whether or not you have read The BFG, I will tell you that you will enjoy it immensely. For those that have not read it, you will be taken on a magical journey to a place of imagination. And for those who have read it before, you already know how AMAZING the storyline is. To recap, the story follows the journey of Sophie (played by Ruby Barnhill) as she is taken one night from the orphanage by The BFG (played by Mark Rylance). This 24 foot tall giant with enormous ears sweeps her up one night because she caught a glimpse of him. Being the dream catcher he is, no one could see him, so The BFG is forced with the decision to take him. They end up in Giant Country where she is frightened upon the sight of him and all of the monstrous looking giants. However she soon realizes he is exactly what his title is, a friendly giant, and they form the most unlikely friendship. Together they end up fighting obstacles together and saving the people of England from getting eaten from the horrible giants living in Giant Country. This is a story of perseverance, friendship, and most of all believing in yourself.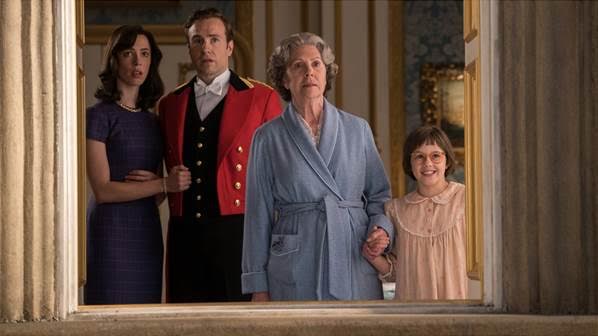 Disney and Amblin Entertainment, in association with Walden Media, present the fantasy adventure film "The BFG," the first-ever motion picture adaptation of Roald Dahl's resonant tale of childhood, the magic of dreams and the extraordinary friendship between a young girl and a big friendly giant. Directed by three-time Academy Award® winner Steven Spielberg, the film reunites the director with his Oscar®-nominated collaborator on "E.T. the Extra-Terrestrial," Melissa Mathison, who adapted the children's author's timeless adventure for the big screen. This magical tale of an extraordinary friendship loaded with exciting extras will brighten the holidays for the whole family! "The BFG" comes to Digital HD, Blu-ray™ and Disney Movies Anywhere TODAY!
This month, the world celebrates the 100th anniversary of the birth of Roald Dahl, beloved children's author of family favorites like "Charlie and the Chocolate Factory," "James and the Giant Peach," "Matilda" and Dahl's personal favorite, "The BFG," as well as World Dream Day, an annual event honoring "the dreamer, visionary and innovator in all of us." It seems a fitting time to announce the in-home release of "The BFG," Disney's fantasy adventure film directed by Steven Spielberg, today on Digital HD, Blu-ray™, Disney Movies Anywhere, DVD and On-Demand.

As dreamers around the globe gear up for Sunday's World Dream Day, an annual holiday honoring "the dreamer, visionary and innovator in all of us," it seems a fitting time to announce the in-home release of "The BFG," Disney's fantasy adventure film directed by Steven Spielberg and featuring a dream-collecting Big Friendly Giant. This heartwarming tale for the whole family arrives home for the holidays today on Digital HD, Blu-ray™, Disney Movies Anywhere, DVD and On-Demand.
"The BFG" unites the talents of three of the world's greatest storytellers – Roald Dahl, Walt Disney and Steven Spielberg – to bring to life the classic tale of a courageous little girl named Sophie (newcomer Ruby Barnhill) and a gentle and charming Big Friendly Giant (Oscar®-winner Mark Rylance) who introduces her to the wonders and perils of Giant Country. Spielberg employs a new, hybrid style of filmmaking blending live-action and performance-capture techniques, resulting in genuine, heartfelt performances and super-photorealistic animation.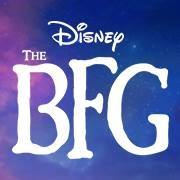 Families and fans will be swept away by this spectacular adventure and delight in extensive bonus features, including a behind-the-scenes look at the making of "The BFG" hosted by Ruby Barnhill and featuring Steven Spielberg; a charming, all-new short; a fun and whimsical tutorial on the Big Friendly Giant's unique language of Gobblefunk; a touching tribute to screenwriter Melissa Mathison ("E.T. the Extraterrestrial," "The Black Stallion"); and more.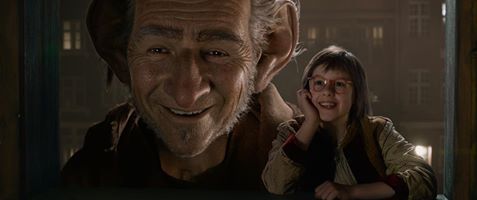 Spielberg's directorial debut with The Walt Disney Studios was a labor of love, as he's been a fan of Dahl's for years. In fact, he read "The BFG" to his own children when they were younger. According to Spielberg, "It's a story about friendship; it's a story about loyalty and protecting your friends; and it's a story that shows that even a little girl can help a big giant solve his biggest problems." "The BFG" is a Golden Phizzwizard* come true for Spielberg, Dahl fans and audiences around the world.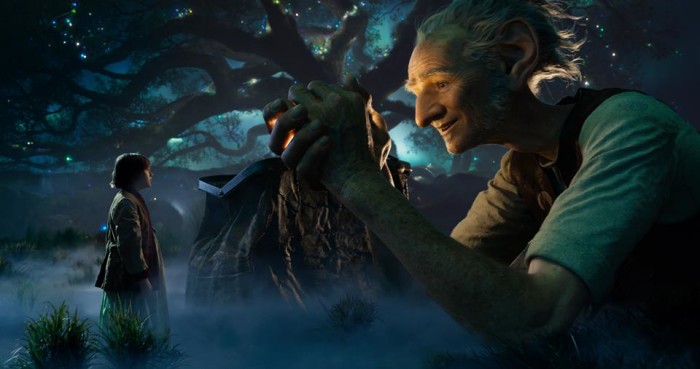 Bonus features include**:

BLU-RAY & DIGITAL HD: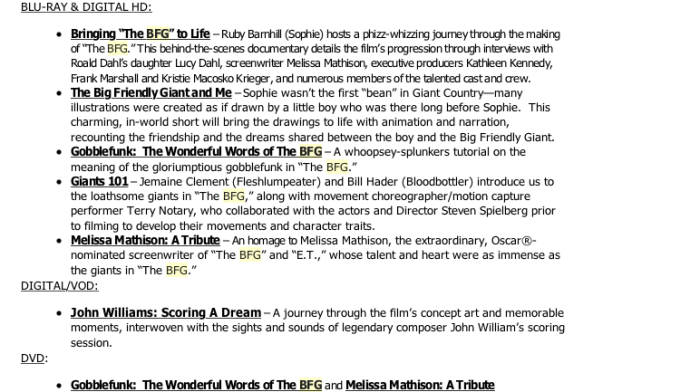 ABOUT DISNEY MOVIES ANYWHERE (DMA):
Disney Movies Anywhere (DMA) is an engaging and family-friendly cloud-based digital movie service that makes it easy to buy Disney, Pixar, Marvel and Star Wars movies once and watch them anywhere. Viewers can enjoy their digital movies from the comfort of their living room and across multiple mobile platforms by simply adding the free DMA app or channel to their devices, such as iPhone, iPad, iPod Touch, Android mobile phones and tablets, Android TV, Amazon's Fire tablets, Fire TV and Fire TV Stick, Roku, and Xbox 360, and connecting to their DMA account with participating providers including iTunes, Amazon Video, VUDU, Google Play, Microsoft Movies & TV and Fios by Verizon. DMA users can explore Disney's library of over 450 digital movies, discover hours of new and exclusive short-form content, redeem Digital Movie codes found in eligible Disney, Pixar, Marvel, and Star Wars product, and earn Disney Movie Rewards points with every digital purchase.
ABOUT THE WALT DISNEY STUDIOS:
For over 90 years, The Walt Disney Studios has been the foundation on which The Walt Disney Company was built. Today, the Studio brings quality movies, music and stage plays to consumers throughout the world. Feature films are released under the following banners: Disney, including Walt Disney Animation Studios and Pixar Animation Studios; Disneynature; Marvel Studios; Lucasfilm; and Touchstone Pictures. The Disney Music Group encompasses the Walt Disney Records and Hollywood Records labels, as well as Disney Music Publishing. The Disney Theatrical Group produces and licenses live events, including Disney on Broadway, Disney On Ice and Disney Live!.
ABOUT ABMLIN PARTNERS:
Amblin Partners is a content creation company formed by DreamWorks Studios, Participant Media, Reliance Entertainment and Entertainment One (eOne). The company develops and produces films using the Amblin, DreamWorks Pictures and Participant banners and includes Amblin Television, a longtime leader in quality programming.
BE SURE TO PICK UP THE BFG TODAY!!!