*I have received information and materials from AstraZeneca. The opinions stated are my own. This is a sponsored post.*
LVNG With is a community for people living with lung cancer. These people inspire each other to face each and every day with courage, hope, and a commitment not to let cancer define them. These days, more and more people are living longer and longer with this disease, and that's important to remember. That's what LVNG With is all about – really living in spite of the enormous obstacle of lung cancer.
I think that's such an important point to drive home. My friend's husband had lung cancer and it was a very long journey. I remember being on the phone with her talking about it to the wee hours of the morning, with her crying on the phone. I told her, she and him were going to get through it. It was not an option, survival was a MUST!   It was a very long journey but because he did not run, he was able to survive.  He is very lucky and I am so grateful he is alive today, with his beautiful kids. Of course, even with today's advances, not all patients will. There are no promises in this fight, but it's important to face it head on so that you have a fighting chance.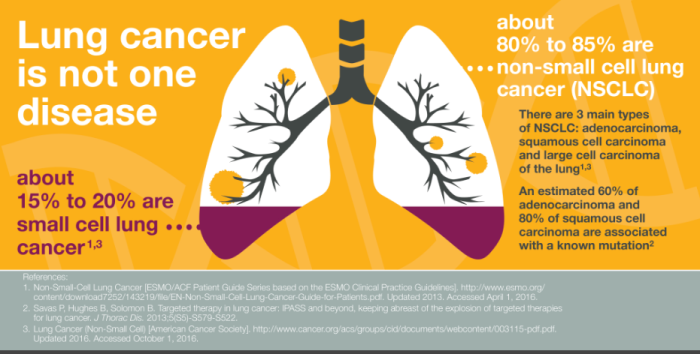 LVNG With Lung Cancer Means Living
There was a time when the diagnosis of lung cancer was a death sentence. That's not the case today, but many people still believe it is. Advancements in medical technology have made lung cancer often a treatable disease, and more and more people are fighting through than ever before. That's the focus of LVNG With. People with lung cancer can fight. They can win. It's so important, because many times a diagnosis of cancer of any type can and does floor a person. The important thing is to get back up and never lose hope.
AstraZeneca, the founder of LVNG With is committed to helping people in this community thrive. The stigma of lung cancer is long over. There is no need to put off seeing the doctor because you are afraid of what he or she might say. In fact, with the advancements of modern medicine, it's more important than ever to see your doctor early if you suspect anything is wrong.
Lung Cancer Is More Than One Disease
Doctors are actually using genetic testing to figure out which type of lung cancer a patient has and how best to treat it. That's right, there is more than one type of lung cancer.
Patients who are diagnosed with lung cancer should be immediately tested for specific biomarkers to identify what type of cancer they have. Lung cancer can change over time and new mutations can arise, which leads to worsening of the disease. Genetic biomarker testing allows doctors to identify which mutation a patient has. For some patients, this testing can be done via a blood test or biopsy.
LVNG With Lung Cancer
LVNG With has one goal – helping patients live, not just exist. This group is all about not letting cancer define the patient, but rather focusing on living life to the fullest with the disease while the patient remains the vital person they've always been despite having lung cancer.
Visit the LVNG With link here to learn more about topics of interest for lung cancer patients including genetic testing.