*I worked with Newport tourism on this post. All my opinions are my own and not swayed by outside sources.*
I am very lucky to live in the beautiful state of Rhode Island. While I can confidently say that our summers are probably the best in the country, the fall would be a close second. We need to cherish it because once winter hits, most of us want out:) Anyway, one of my favorite locations in Rhode Island is Newport.
I am very lucky that Newport is only a 20 minute beautiful and scenic drive from my house. While I never stayed over night, that changed this past August when my husband and I stayed  for his birthday. If you have the chance to stay over at one of their fine hotels, I highly recommend it. We did so much in those 48 hours that I would have never been able to do if I went for one day. Despite if you have one day or a week, Newport, Rhode Island is one destination you do not want to miss out on traveling to.
MY TOP 10 FAVORITE DESTINATIONS/THINGS TO DO in NEWPORT, RHODE ISLAND:
10. #10 would be a hidden location that I only found out about from the tourism council. If you are in Newport and looking to get a drink pre-dinner, you MUST check out the Roof Deck at Vanderbilt Grace. Once we arrived we walked up the stairs to the top deck that overlooked all of Newport. It was a GORGEOUS view! We went at sundown which was not only a perfect sight but also a very serene view. My husband had a beer (they have many different craft beers) and I had Prosecco. It was a marvelous place to visit and they have weekly specials and events! This is also a hotel so if you chose, you can get a room there. This is one of the more expensive hotels in Newport but definitely worth it to splurge on.
9. #9 would be the beaches. Even if you go during the fall, you must check out Newport's world famous beaches. There are so many wonderful beaches with pristine sand that could accommodate your family. My favorite beach if I bring my family to is Gooseberry beach. It is surrounded by beautiful dunes and the slight waves are perfect for even the youngest of travelers. They also have restrooms and food services on premise.
8. No tour to Newport is complete without visiting the oldest temple in the country- Touro Synagogue. The Touro Synagogue was built in 1763 and is the oldest synagogue building still standing in the United States. It still is a functioning temple so it is closed to visitors on Shabbat. It is truly breathtaking to see. Check the website for visiting hours and closures.
7. International Tennis Hall of Fame is a place that should not be missed. Being an avid player I can sit here and watch matches all day long. However, even if you are not into tennis, you will be amazed at the beauty of this hall and the surrounding grass courts. You can rent a court during the day or watch many matches that take place there daily. In July they host the championship which should not be missed. Don't forgot your camera as you are bound to run into a celebrity.
6. The FOOD! The food in Newport is outstanding. You can not go wrong with whatever restaurant you chose but some of my favorites are Midtown Oyster Bar, Red Parrot, Bouchards, The Revolving Door, Perro Salado, The Mooring, and The Black Pearl. If you go during the summer months or early fall months make sure you make a reservation or else you will be waiting!
5. BOATING! Newport is not complete without taking a boat tour. We recently did the Schooner Madeleine and Rum Runner II out of Newport. Both were very interesting boat tours and provided some amazing views. You can find the boat tours going out of the wharves in the main section of Newport. I recommend both of these boats for a great time. Again,  bring a camera because the beauty is out of this world.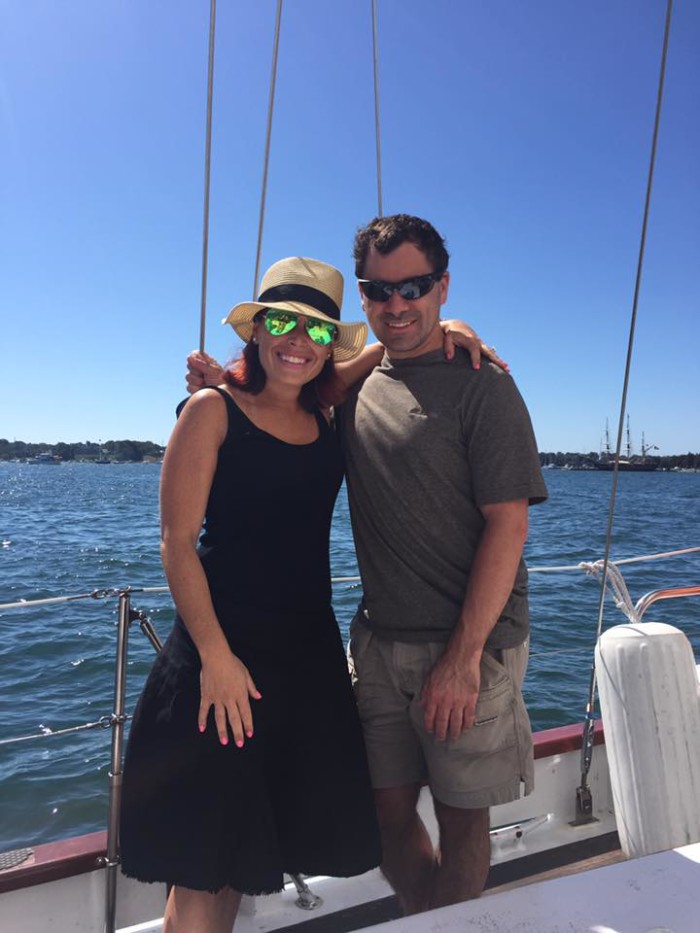 4. No visit to Newport is complete without visiting Castle Hill. While the dinner here is fantastic, I highly recommend getting a drink on one of their beautiful white chairs facing the ocean. Sometimes I like to bring a book, sit in the chairs, and order a few drinks during the day. There is NOTHING like the view you will get by visiting Castle Hill. Trust me, make sure you go there!
3. SCOOTERS ARE FUN! Scoot Coupes are the way of the world in Newport and you want to make sure you rent one for the day. We rented one for the entire day (you pay hourly) to get around the island. These scoot coupes go about 30 MPH max and are extremely safe. I was nervous at first to rent one but honestly my husband and I had the time of our life on these!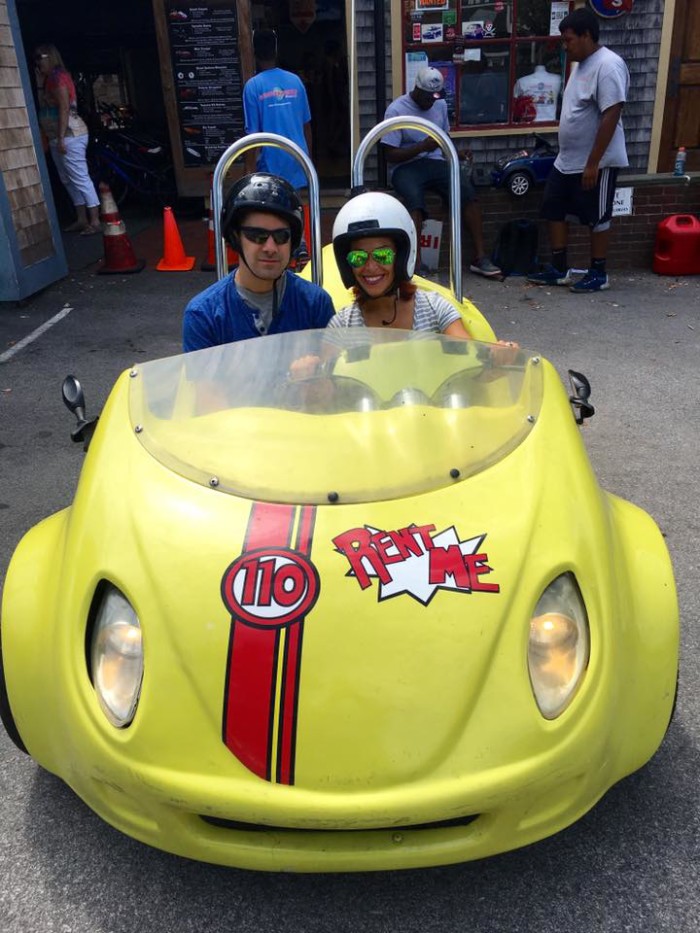 2. Newport Vineyards is one sight you do not want to miss out on.  My husband and I love to visit these vineyards to not only explore the beauty of the trails but also to do exclusive wine tastings. The wine is SO good that somehow we end up buying bottle upon bottle upon leaving. Be sure to book these tours as they do fill up!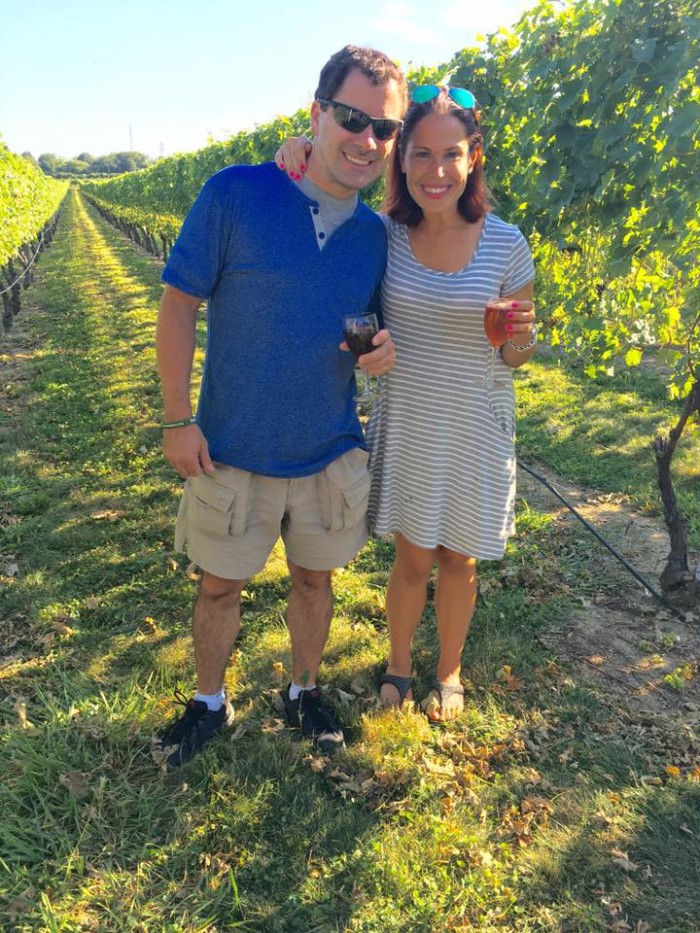 1. My #1 recommendation for Newport would be two part. If there are two things you have to do in Newport it is driving up Ocean Drive to see the mansions and doing the cliff walk. Ocean Drive is a beautiful scenic drive where you can stop to take in some of the beaches. Feel free to drive or park your car and take a walk around. The mansions here are divine and are also available for touring.
The Cliff Walk is 3.5 miles of terrain, beauty, and adventure. Some areas of the trail are easier to navigate then others. Be sure to wear sneakers so you can experience the entire walk.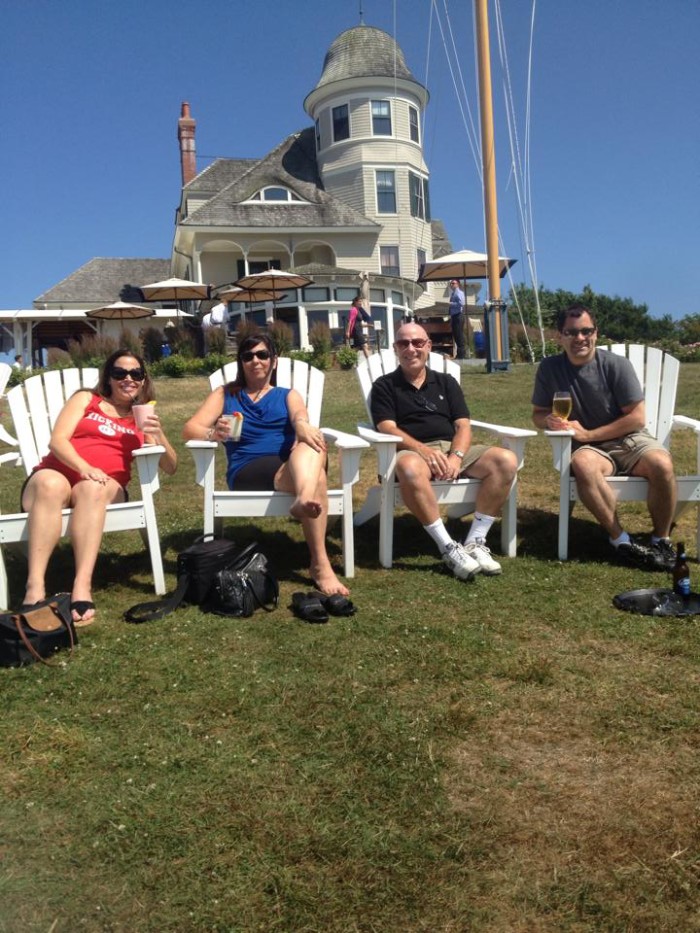 I can go on and on about other destinations in Newport but this is a guide to get you started. Whatever you do in Newport, it is guaranteed to be an AMAZING time. Have fun!