*I received an all expense paid trip thanks to Disney. All my opinions are my own and not swayed by outside sources. Disney also provided me photos to use.*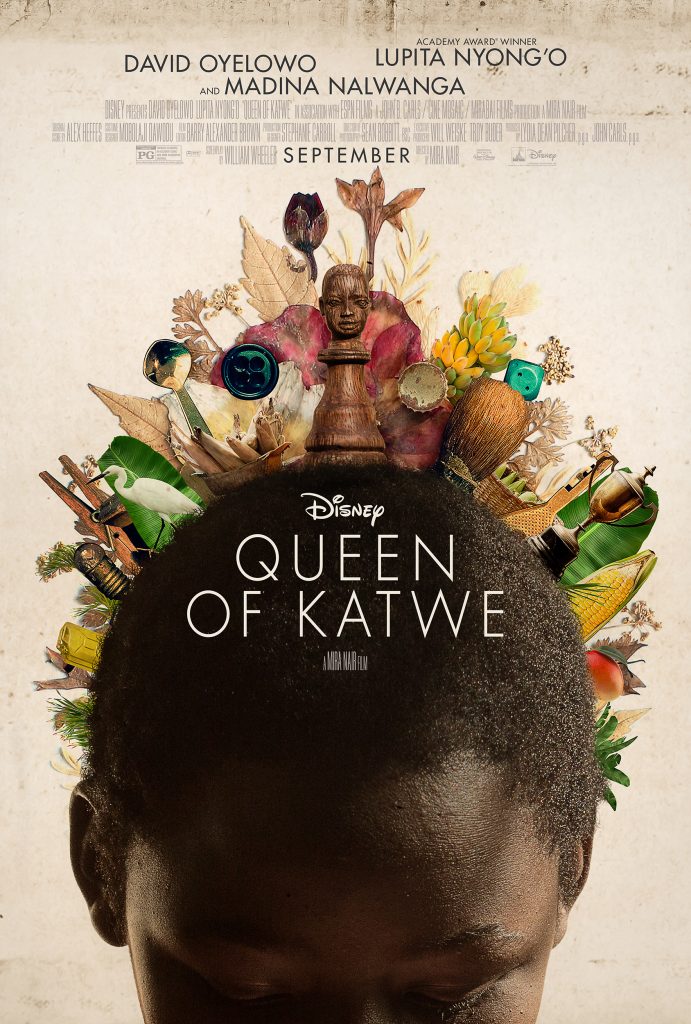 There are some movies that are released that just leave a string tugging at your heart. This is the case when I viewed Disney's Queen of Katwe. This movie is absolutely breathtaking with a storyline that will leave your whole family talking about it. While in LA a few months back, the bloggers on the trip had the chance to be one of the first to screen this movie and when we left the screening, there was not a dry eye in the house. This movie is not only excellent but the themes of working hard and not letting anyone stand in your way to achieve success will resonate with anyone who watches this movie.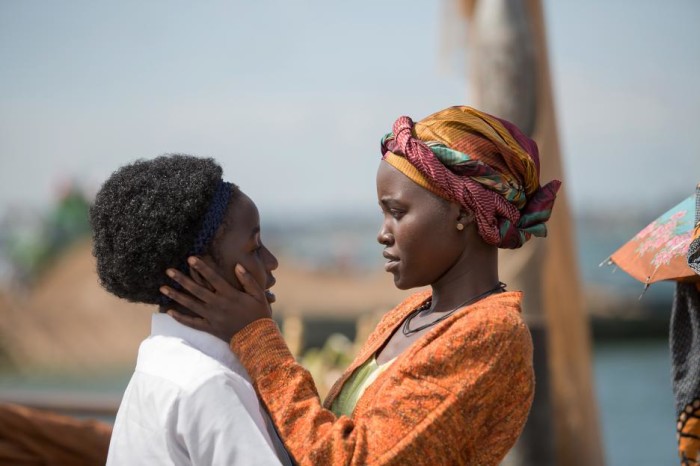 SYNOPSIS:
Disney's "Queen of Katwe" is based on the vibrant true story of Phiona Mutesi, a young girl from the streets of Kampala, Uganda whose world rapidly changes when she is introduced to the game of chess by soccer coach and former missionary Robert Katende, and, as a result of the support she receives from her family and community, is instilled with the confidence and determination she needs to pursue her dream of becoming an international chess champion. Directed by Mira Nair from a screenplay by William Wheeler, "Queen of Katwe" is produced by Lydia Dean Pilcher, p.g.a., and John Carls, p.g.a., with Will Weiske and Troy Buder serving as executive producers. The film stars Golden Globe® nominee David Oyelowo, Oscar® winner and Tony® nominee Lupita Nyong'o and newcomer Madina Nalwanga.
Phiona's story is a powerful testament to the strength of the human spirit, and it all began when she came across Robert's chess program in a makeshift Agape Church in Katwe. Two years later she became Uganda's junior chess champion and eventually, the national champion. Then in 2012 at the age of 16 at her second Olympiad, she became a Woman Candidate Master, the first step towards Grand Master. Earlier this year Phiona graduated from St. Mbuga Vocational Secondary School. She is now applying to college and hopes to become a doctor or lawyer.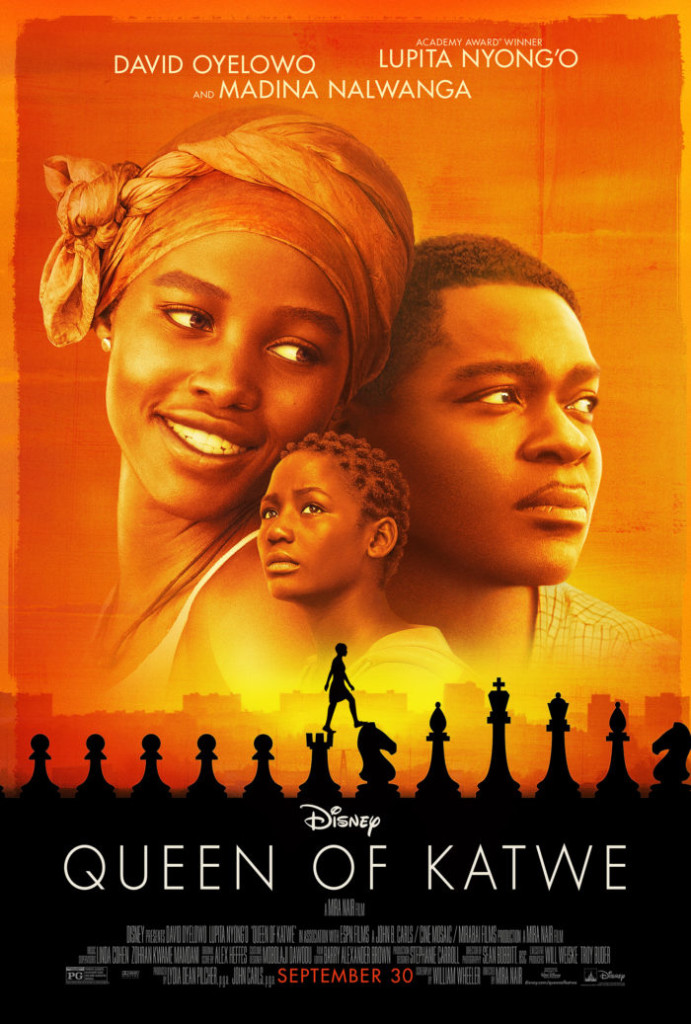 My Thoughts:

The very first thing that stuck out to me is this movie is actually based on a TRUE story. When you watch this movie, you will be in disbelief that these actual poverty stricken conditions that surround Phiona, bring out a world class chess champion. It was really disheartening to see how the people in Queen of Katwe were treated and just how poor of conditions they lived in. There is a scene where there was a huge rainstorm and the little babies did not even have shoes, let alone beds. Their entire house gets wiped out in one swoop. Even despite all of this, the themes of family and resilience strike time and time again throughout the movie.
I am really excited to take my family (especially my daughter) to this movie because so many times in our lives they take things for advantage. Just last night Zane was upset that his iPad ran out of batteries. I think once they see this movie they will see how lucky they truly are. The people in Queen of Katwe would have been happy with shoes on their feet or a floor in their house that did not rot away. It will really make kids understand how fortunate they are in this day of age to have the essentials that so many people in poverty stricken towns don't have.
I also can't wait to show them this movie because it showcases that if you put your mind to something, you can achieve anything! In Phiona's case, so many people did not believe that this girl could rise to the top and she did! Not only did she accomplish this but she became a Woman Candidate Master. It is truly awe inspiring to see and I hope everyone watches this movie to see how much you can accomplish in life if you put your mind to it. Phiona did not let anyone stop her from achieving her goals.
This is one Disney movie you do not want to miss out on! Trust me when I tell you it is that good! Just a warning to bring LOTS of tissues when you take your family to see this gem!
Disney's Queen of Katwe is now open in selected theaters and opens country-wide on September 30th!