It is back to school time already! Can you believe it? Now is the time to make sure your kiddos shoes are stocked up for the fall weather. One of my favorite boot brands for my kids (and myself too) is Kamik! Their Back to School selections are truly out of this world! Domestically made in North America, Kamik knows the seasons well and has mastered keeping children's feet dry and protected for the past 118 years.
Made to last, Kamik features the Dots, Stomp and Bluster2 boots that are 100% waterproof and durable. Kamik has continued providing exceptional quality and comfort while continuing to add vibrant, playful prints and colors to their styles.
We received this adorable boot for review! These are some of the best rain and winter boots on the market. They are lightweight, 100 percent water-proof, and have a thick rubber sole so kids can have fun playing outside year round. The RubberHe outsoles provide top-notch traction for snowy, slushy or muddy adventures around the neighborhood. And who doesn't love the self-cleaning lugs!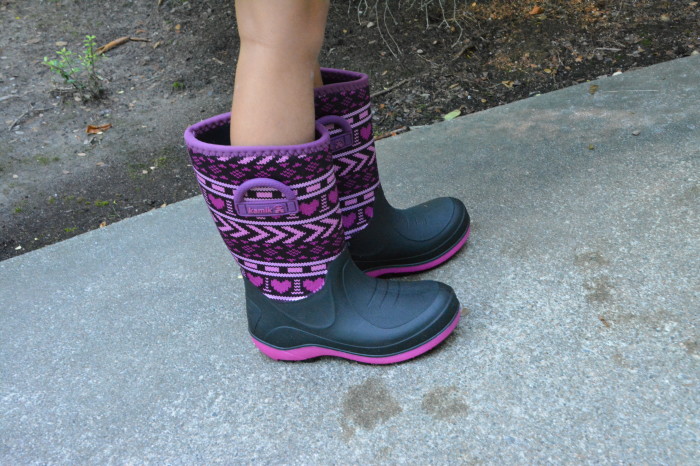 Last week we had some pretty bad rain and Hayley went outside with her new Kamik boots on! She says they are SO comfortable and mom loves that her feet stayed dry throughout some pretty bad rain we had. Hayley has been wearing these with her denim skirt and once the fall comes about, we will switch to wearing these with her boots.
Please check out Kamik for all their latest Back to School boots this fall season!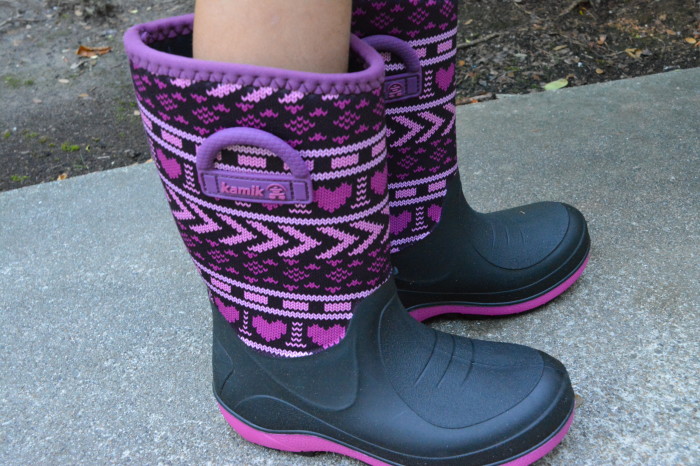 *Sample provided. All my opinions are my own and not swayed by outside sources.*