NEED A COMFORTABLE SHOE FOR YOUR KIDS? NEED A FASHIONABLE SHOE FOR YOUR KIDS?
In our house, shoes need to be fashionable in order for my kids to wear them. Seriously they are the biggest shoe snobs. On top of that, they also need to have comfortable shoes on their feet. A lot to ask if you ask me, lol:) Well now I know my kids can be comfortable thanks to the Tsukihoshi Kids Shoes brand.
Tsukihoshi has some of the best sneaker selections I have seen. Each child was sent a pair and aren't these just darlin':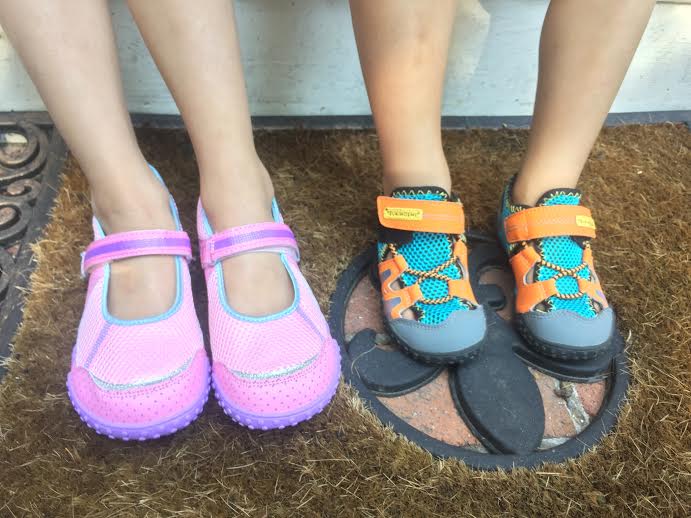 When we received the shoes, the kids were so excited to receive. I was nervous because with being shoes snobs, you never know if they will like it, let alone wear it. Well Tsukihoshi provided winning pair of shoes in our household. My oldest told me it was one of the most comfortable pair of shoes she has worn.
And look at little Taylor's new kicks. Seriously can you get cuter?!
What sets these shoes apart from others is every shoe is designed to allow little toes to freely move around, as if they were barefoot. This provides the ultimate in comfort! Aside from the comfort, they offer such adorable designs to appease to kids of all ages. Their style is fun, fashionable, and most of all affordable.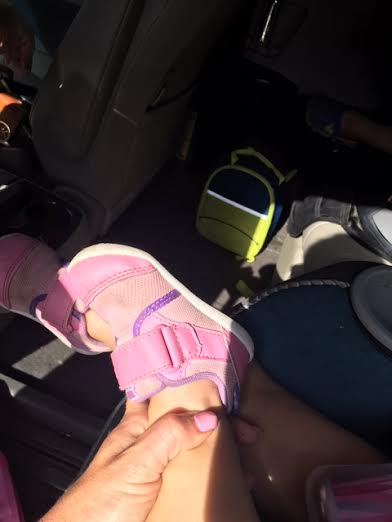 Be sure to shop Tsukihoshi Kids Shoes today for all your back to school shoe needs!
*Sample received. All opinions are my own and not swayed by outside sources.*