Ta Tas. Boobies. Breasts. If you're like me, you have a love/hate relationship with your  boobs. Don't get me wrong. I love my boobs. I'm grateful to have them. The problem with our boobs is that they always seem to be in the way. I'm a belly sleeper, but that can sometimes be difficult. And I have it easy! Some women have it much worse. New moms generally have tender breasts, and if you have big boobs, forget about comfortable belly sleeping. That's where the TatTa Topper comes in. It's the only mattress topper that addresses the ta tas.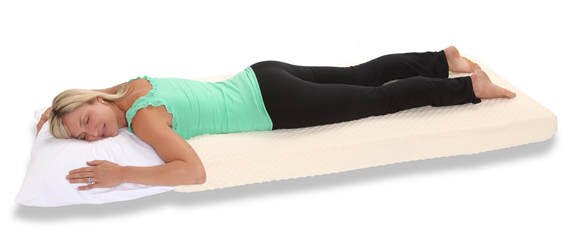 Ta Tas are Comfy for the First Time with TaTa Topper!

The TaTa Topper was developed to help all women be comfortable on the bed, no matter their boob size or situation. Marilyn Collins and Michelle Collins, two double mastectomy patients, bonded over their shared experience, and decided there should be a way for women recovering from breast related surgeries to rest more comfortably. And although, the TaTa Topper started out as a design to help recovering patients, the quickly realized that it pretty much addressed every bed-related boob issue, from surgeries to breast feeding to belly sleeping.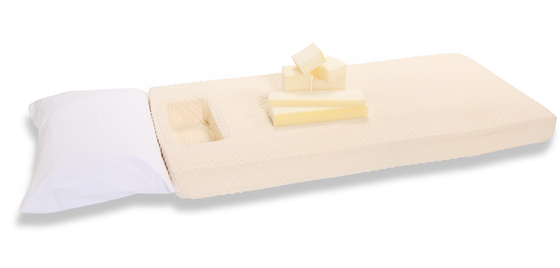 This four inch foam mattress topper is specially designed with a "boob window", as I like to call it. It's a rectangular space cut out of the topper to accommodate our breasts. This design takes pressure off of women recovering from breast surgeries such as mastectomies, augmentations, reductions, and the like, as well as new moms who have tender breasts. It even makes an excellent place for moms to breastfeed, because they can tuck their arm in the space, which is far more comfy that laying on it. It's total comfort for our Ta Tas!
TaTa Topper – Ta Tas Rejoice!
As a mom of three, I can totally appreciate the TaTa Topper. In fact, I"m surprised this wan't thought of sooner. Through all three pregnancies, my boobs were  super sensitive. The TaTa Topper would have been so very, very welcome in my life. Well, I may have missed the boat, but I'm so glad that every mom and breast surgery patient out there now has a comfy way to rest as they recover or just live on the daily. With the TaTa Topper, Ta Tas rejoice!
*This is a sponsored post. All my opinions are my own and not swayed by outside sources.*