Through the years I have always heard about Lake Compounce but never had the chance to visit. My husband grew up in New England and raved about this water and amusement park. We finally had the chance to take the children last Sunday and I have to say that we had one of the best days of the summer!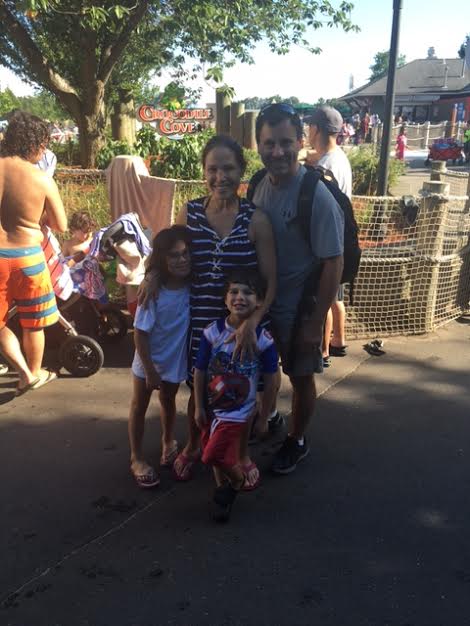 Bristol, CT is about an hour and half from where we live. Lake Compounce is located a few minutes from the ESPN headquarters. Once you enter, you have the choice to choose regular or premium parking. We decided to use the premium parking since it was so hot that day, and we wanted as little walking as possible.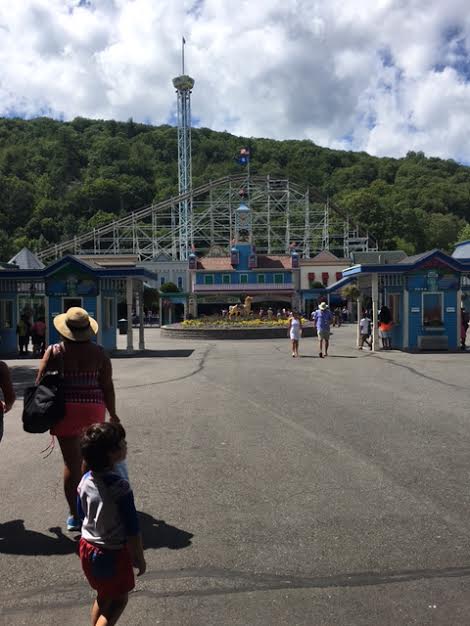 The park is quite big when you enter. When you are looking at the entrance face forward, you will notice the water park on the left and the other amusement park side on the right. Since it was close to 100 degrees that Sunday, we started with the water park area. That day there were many lines but the most we waited was about 45 minutes. It was not too bad and provided us to actually talk as a family on the lines. Since it is home to Crocodile Cove, the largest water park in CT, we knew we had to wait some, especially on the weekends.
We went on just about every water slide in the park and jumped into the multiple wave pools. My kids loved the lazy river and the three water slides that we raced down to see who won. It was a purely magical day seeing their smiles on all the water slides. Of course, no water day is complete without getting Ice Cream which was readily available for purchase at the Dippin' Dots station.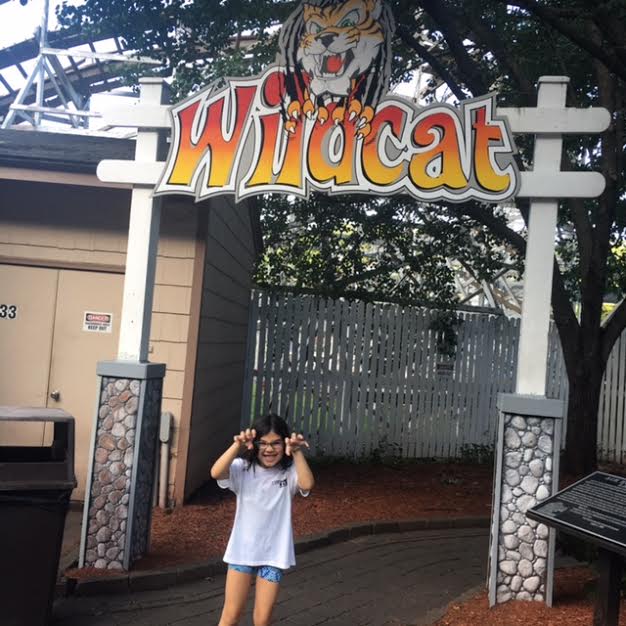 Once the water part of our day was done, we decided to go to the amusement park. We all remarked how awesome the new ride, Phobia, looked but none of us were too brave to conquer that one yet. However, we went on one of the oldest roller coasters in the country, Wildcat, over and over again. We also went on the bumper cars, the Drum Circus, the elephants and more. Zane, my middle child, loved the haunted mansion ride where he had the chance to shoot the ghosts.
No visit to New England is complete without visiting Lake Compounce. We had a wonderful family day and I know you all will too! Be sure to visit Lake Compounce while the water park is still open and then you can still experience the thrills this fall with the world class amusement park rides.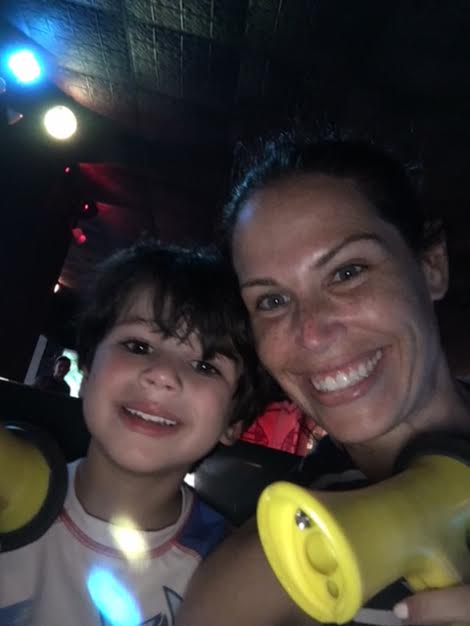 *Tickets provided for my family. All my opinions are my own and not swayed by outside sources.*