*I received an all expense paid trip thanks to Disney. All my opinions are my own and not swayed by outside sources. Disney also provided me photos to use.*

In June when I visited LA for The BFG press trip, the bloggers had the chance to be the very first viewers of the new Disney movie, Queen of Katwe, which opens September 30, 2016.  I heard only a bit of chatter about this movie so I very excited to get the chance to screen it before anyone else did. Without saying too much, I will tell you that this might be one of my favorite inspirational stories to date and more importantly it is all based on a TRUE story! I left the theatre that day in tears which to me is a telling sign that a movie is good. If it tugs at my heart after I leave the theatre, I know the movie will always leave a lasting impression. This is exactly what Queen of Katwe did that day!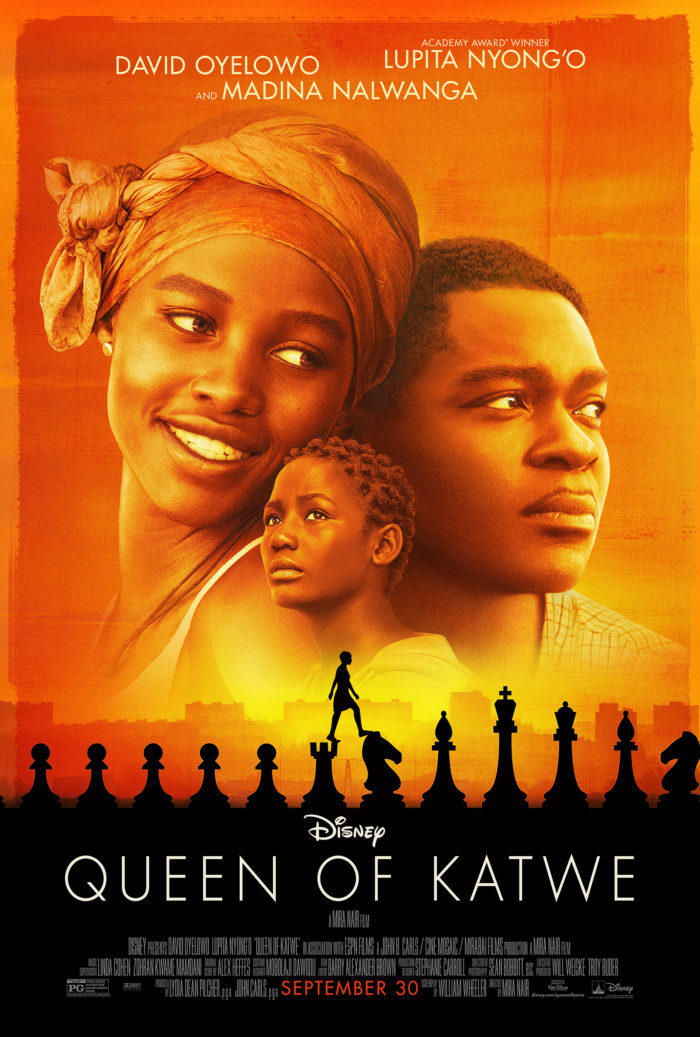 SYNOPSIS:
Disney's "Queen of Katwe" is based on the vibrant true story of Phiona Mutesi, a young girl from the streets of Kampala, Uganda whose world rapidly changes when she is introduced to the game of chess by soccer coach and former missionary Robert Katende, and, as a result of the support she receives from her family and community, is instilled with the confidence and determination she needs to pursue her dream of becoming an international chess champion. Directed by Mira Nair from a screenplay by William Wheeler, "Queen of Katwe" is produced by Lydia Dean Pilcher, p.g.a., and John Carls, p.g.a., with Will Weiske and Troy Buder serving as executive producers. The film stars Golden Globe® nominee David Oyelowo, Oscar® winner and Tony® nominee Lupita Nyong'o and newcomer Madina Nalwanga.
Phiona's story is a powerful testament to the strength of the human spirit, and it all began when she came across Robert's chess program in a makeshift Agape Church in Katwe. Two years later she became Uganda's junior chess champion and eventually, the national champion. Then in 2012 at the age of 16 at her second Olympiad, she became a Woman Candidate Master, the first step towards Grand Master. Earlier this year Phiona graduated from St. Mbuga Vocational Secondary School. She is now applying to college and hopes to become a doctor or lawyer.
REAL LIFE INSPIRATIONS: 
We learned that the real life inspirations were on set every day with the cast which I found very endearing. You know it is a true story when the actual people are there to make sure all the facts are true. When you see this movie, stay through the end where you can get a sneak peak of all the real life inspirations.
Here are some of the real life inspirations and those who played them in Queen of Katwe: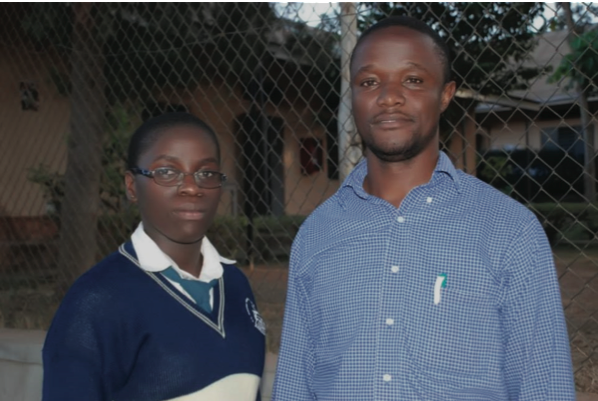 Robert Katende was a recent college graduate and soccer coach for Sports Outreach Ministry who ran a chess program for impoverished children in the slums of Kampala when he first met Phiona Mutesi. As Phiona's coach, mentor and father figure, Katende was instrumental in helping her pursue her dreams and become the champion she was destined to be. Today he is married with three children and houses several of his chess students while simultaneously serving as the director of Sports Outreach in Kam- pala and running 300 chess programs throughout Uganda.
BE SURE TO SEE THIS WONDERFUL MOVIE WHEN IT OPENS SEPTEMBER 30TH!!