*I am a Denny's blog ambassador and am being compensated for posting. All my opinions are my own and not swayed by outside sources.*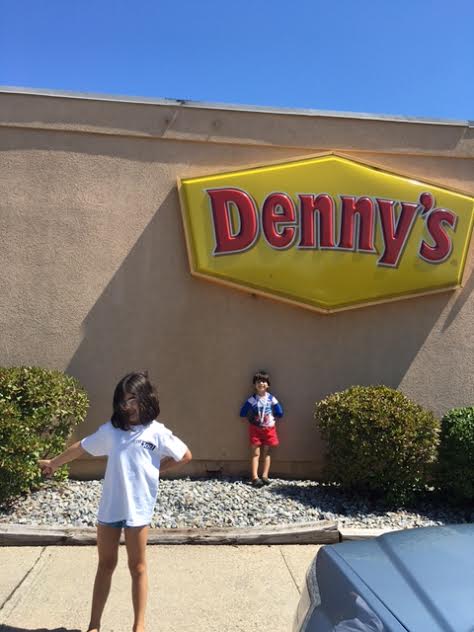 Yesterday my family and I visited Denny's for our usual Sunday breakfast. We have been eating at Denny's almost every Sunday for the last few years but it was our first time trying the all new pancakes. Honestly I always thought the older style pancakes were delicious but if they added to the recipe, I was all for trying them.
The all-new improved Denny's pancakes are 50 percent  fluffier and made with fresh ingredients such as real eggs, buttermilk and vanilla. When I was reading the description on the menu what stuck out to me was everything was FRESH! It is always easy to tell what is fresh and what is simply taken out of freezer. We were anxious to all try these pancakes so we ordered a stack with our waitress.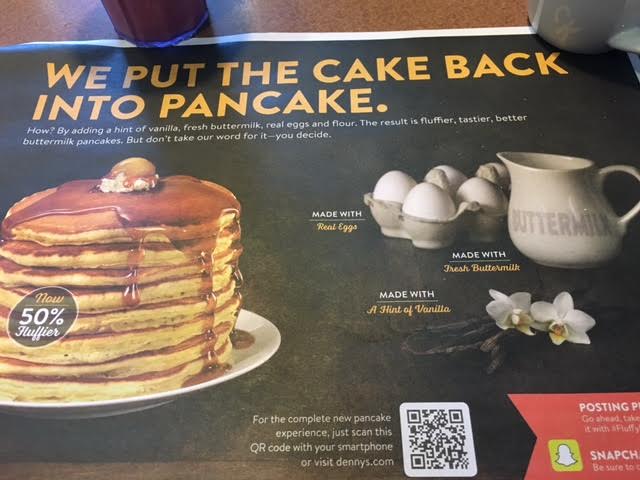 When the pancakes came out, they looked so DIVINE! I think you can tell by the picture alone how fluffy the pancake was: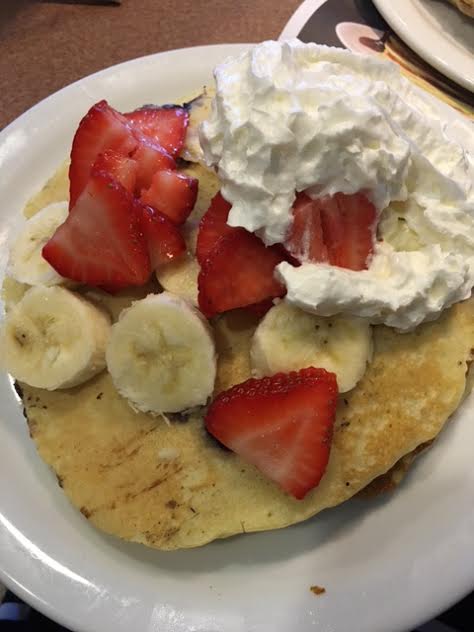 Our next step was tasting it and I have to say it might have been the best pancake our family has ever tried. We actually all agreed with this statement. When I tasted my first bite, it reminded me a bit of cake batter. I practically inhaled the entire pancake in one minute. So much for sharing with my daughter!!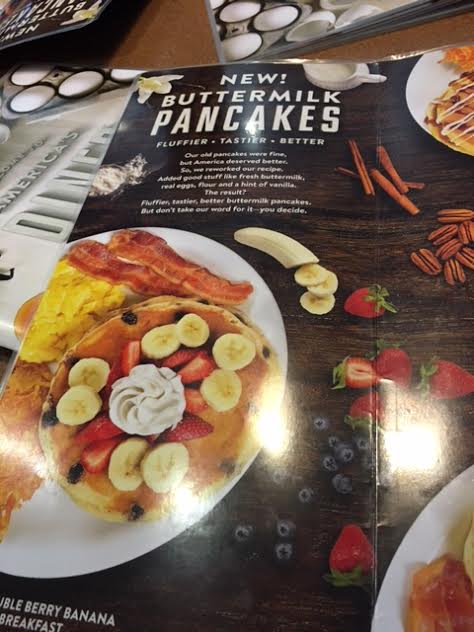 The Denny's all new pancakes are available on their menu now at all Denny's stores countrywide. You must try them because they are that good! They are also available in so many different styles so be sure to check out the menu before you order.
Happy eating to you all!