*This is a sponsored post with CVS and The Minute Clinic. All my opinions are my own and not swayed by outside sources.*
Convenient healthcare is something that makes life easier for all of us. In the past, there was nothing that even came close. We had no choice but to head to the doctor's office and wait. And wait. And wait… Then MinuteClinic came along, and we were able to head to our local CVS for easy medical care. Now MinuteClinic is making convenient healthcare even more convenient with with their Hold My Place In Line button.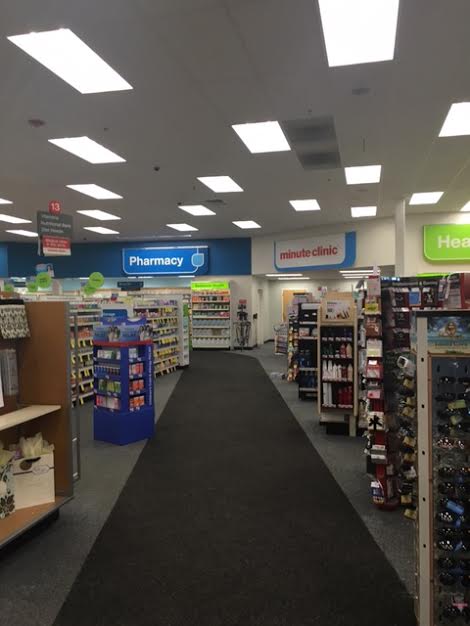 Convenient Healthcare is Perfect for Me
Here's the thing. I don't love going to the doctor. And when I do have to go, the last thing I want to do is wait. And wait. And – well, i think we covered this part in the first paragraph. I just hate it. I hate not being able to do what I love in that moment, and I hate the wait. I just wan to get back to my life! That's why I've been making full use of MinuteClinic pretty much since it was announced. I have a CVS close by my house, so it's never a big deal for me to head over for minor medical conditions like a head cold, allergies, or just to get my flu shot.
Well, guess what. Now I can use the Hold My Place In Line button to make convenient healthcare even more convenient. It is SO fantastic. It's basically automated appointment booking with NO WAIT once you get there. Here's what you do: Go to the CVS Hold My Place web page here and after that simply follow the prompts to complete the pre-registration process and receive a confirmation email or text with your unique code. That's it. After that, it's just a matter of showing up a few minutes before your scheduled time. Just like a doctor's visit, BUT WITHOUT the wait. Yay!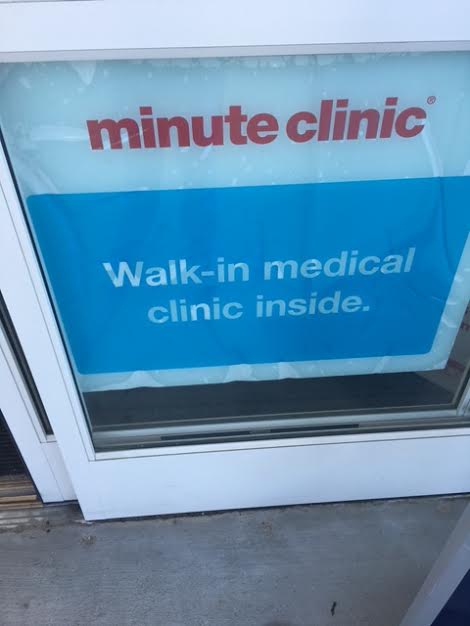 I  used it, and let me tell you all about how great THAT was. It took me all of 5 minutes to get my registration and code out of the way. After that I simply got a little work done while I was in my "waiting room", also known as my office. I say "a little work" because it's really hard to be productive when you feel like death on a stick. But that's the complete beauty of Hold My Place In Line. I felt awful. Aw-FULL. Like so full of awful, and I didn't have to endure an office wait on top of it. Instead, I got to sit in my comfy office chair and "work", completely at ease in the comfort of my own home.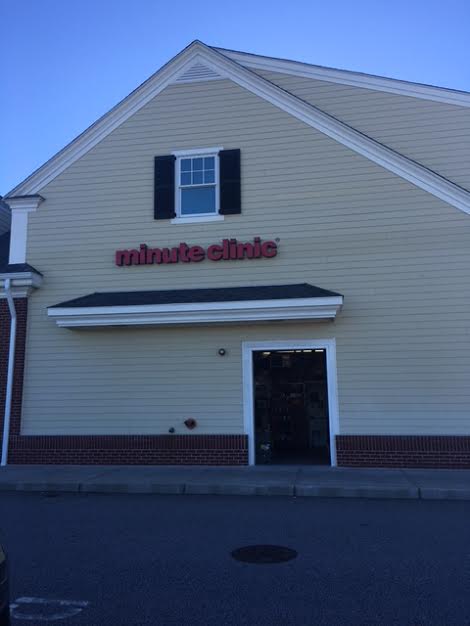 Convenient Healthcare is Perfect for You, Too
If you have a hectic life like I do – which is likely – and/or you hate to wait at the doctor's office – which is almost guaranteed – give the Hold My Place In Line button a try. It makes getting minor medical attention RIDICULOUSLY easy, and super convenient. It's the best thing since sliced bread, and it most definitely puts the convenient in convenient healthcare.