* I was compensated in exchange for posting but all my opinions are my own and not swayed by outside sources.*
After my son was born, I really understood just how important it was to put the correct skin care products on my kids. Prior to finding out about Baby Mantra, I was bathing my children with products that would really dry out the skin. This ultimately lead to them scratching all night from the dryness. Since I started using the Baby Mantra, I have noticed just how soft Taylor's skin is and ultimately how she never experiences any discomfort from dryness.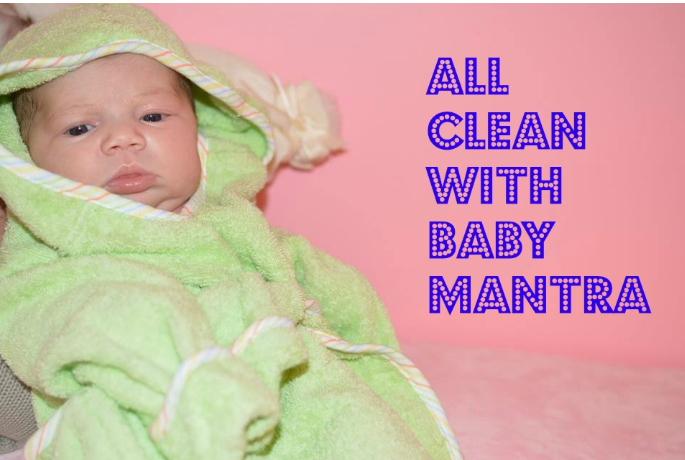 Baby Mantra is a premier skin and hair care brand, specializing in all-natural, organic products for moms, babies, and sensitive adults. They have a complete line that includes Baby Mantra Calming Lotion with Shea Butter & Lavender Oil, 3-in-1 Bubble Bath, Shampoo and Wash with Lavender Oil & Aloe, Calming Massage Oil with Apricot & Avocado Oil, Newborn Shampoo & Body Wash, Detangling Conditioner with Coconut & Lavender Oil, and Diaper Rash Ointment with Jojoba and Sunflower Seed Oil. What is best about their products is they are are free of Sulfates, Phthalates and Parabens, and meet the strictest standards of skin care. In fact, Baby Mantra is NPA, EWG and PETA certified!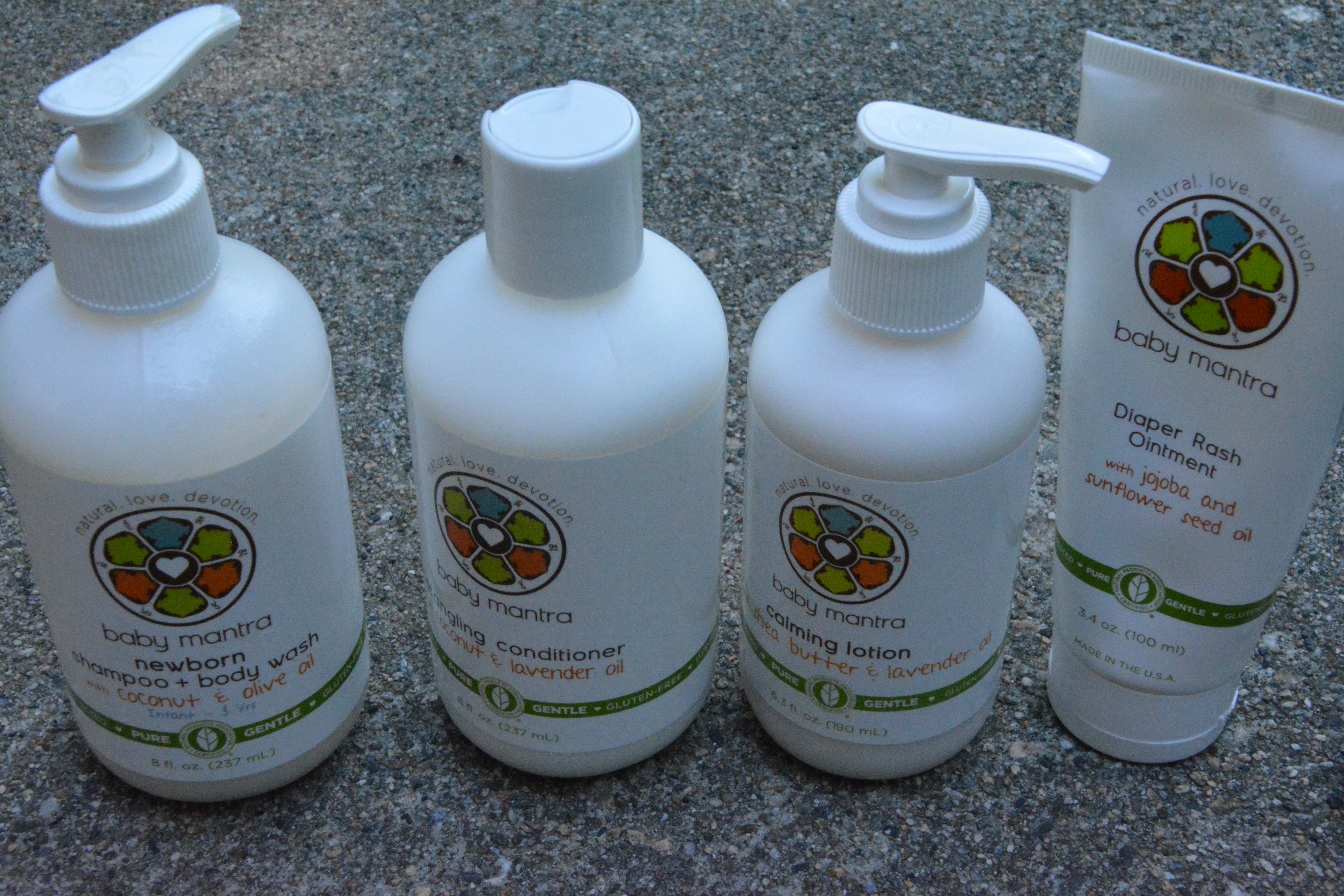 One of my favorites in the line is the newborn shampoo and body wash for my baby; it keeps her skin soft and smells great. Every morning and night we end our morning and bedtime routine with the Calming Massage Oil. Babies love massage and this oil works like a charm. I love to massage it on her thighs and put some on her feet before she goes to sleep. Then she goes into sleeping bliss.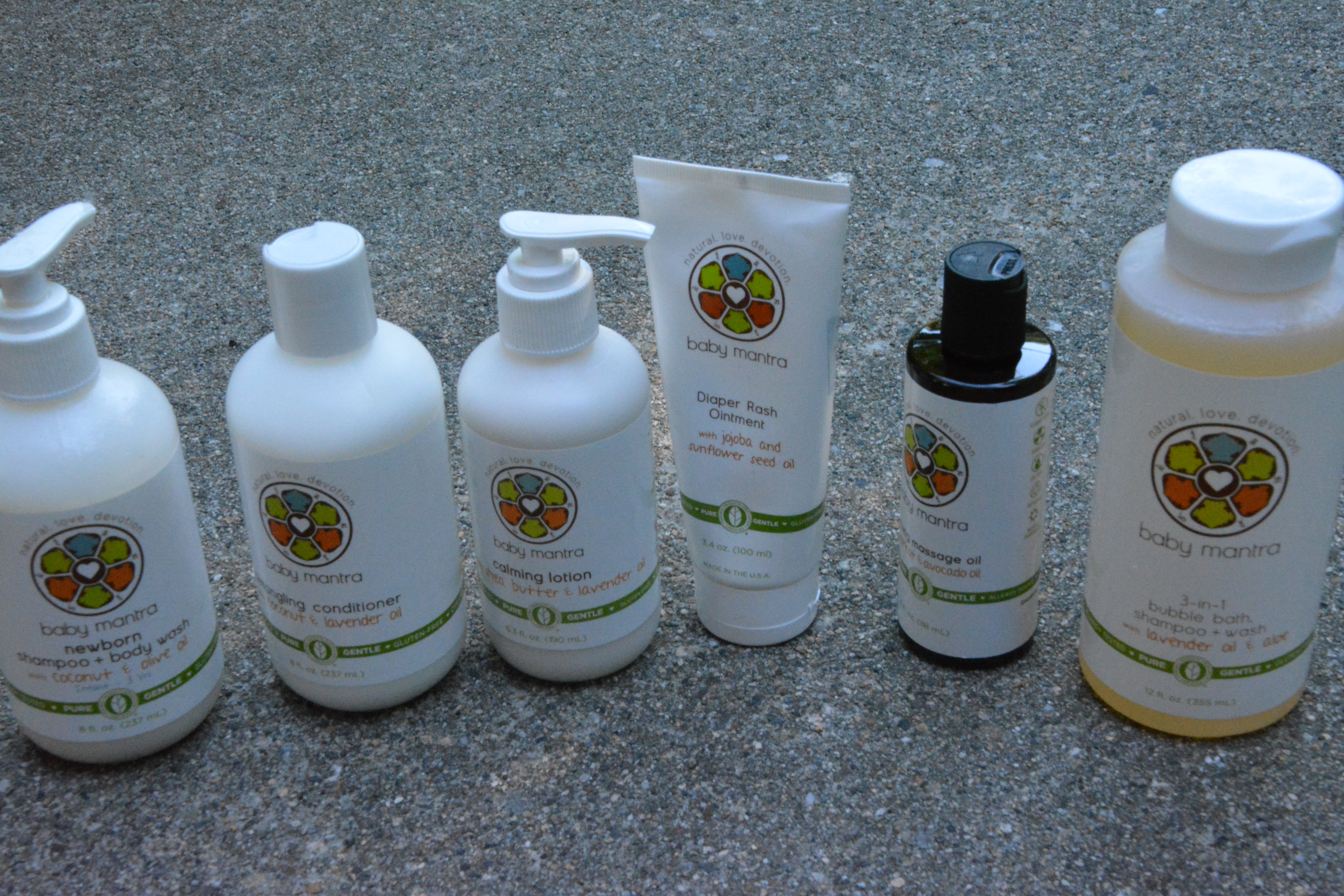 I like that the ingredients are all natural and organic certified by the Natural Products Association, they are allergy tested, but never tested on animals. Overall Taylor has really good skin but I found after using Baby Mantra for the last month, her skin has looked incredible. No more baby acne..No more greasiness..No more dryness! Hello beautiful baby skin on Taylor!
To buy the Baby Mantra line, use MC16 as the discount code on checkout and receive a  30% discount to any product on their website ($35 + shipping is free)