*Travel and accommodations provided for the KUBO press trip in Portland. All Amy's opinions are her own and not swayed by outside sources.*
Hi guys! It's Amy from As The Bunny Hops bringing you news from the exlusive interview we had earlier this month with Travis Knight, director of Kubo and the Two Strings and producer Arianne Sutner. You can check out my introduction to the movie here.
I think the average person can watch any stop-motion animated feature and they'll know that a lot of work has gone into the production. Getting a behind the scenes look at the making of Kubo and the Two Strings made it even more apparent the attention to detail, dedication and passion that goes into everything they produce. Earlier this month I visited LAIKA Studios, home to Coraline, ParaNorman and The Boxtrolls. While there, we sat down with director Travis Knight and producer Arianne Sutner to talk about what it takes to get their movies from concept to the screen.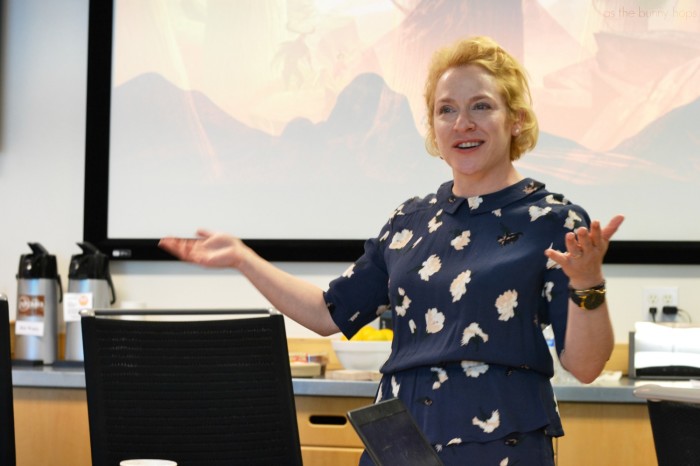 The story idea for Kubo and the Two Strings was first brought to Travis by Shannon Tindle. That began the five year long process of bringing Kubo to theaters. Creating Kubo and the Two Strings gave the team the chance to make a fantasy epic, something that's never been done in stop-motion animation before. It also introduced challenges that required them taking the medium beyond where it's ever been. "We want to tell original stories in an original way," says Travis. The film also gave him the opportunity to utilize childhood loves like Star Wars, Greek and Norse mythology, Tolkien and Kurosawa films and combine them together into something completely new.
At a rate of 4-5 seconds animated per week, it was important to be incredibly disciplined. The budgets LAIKA uses are a fraction of what big studios have and they want all of the money on the screen.  Extensive preparation allow them to use most of the footage they shoot.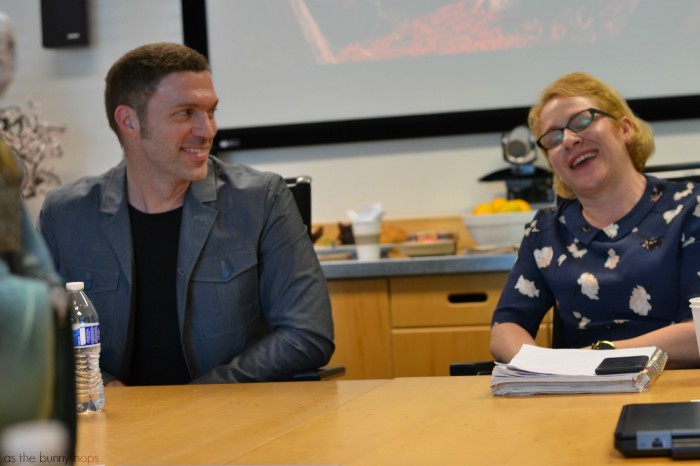 "Because it takes so long to make one of these movies, you can suffer a degree of drift if you're not disciplined about it." According to Travis, the small, core team who has been with the studio since the beginning help in keeping the vision consistent throughout the filming process.
Vocal performances are captured early in the process, typically before frames are actually shot. It's especially important to capture child actors quickly, as their voices can change during the recording process. Rather than casting adults to do the voices of children, Arianne says, "We want kids to be kids, and have their real voices." Multiple takes allow them to meld the performances of actors that may have been captured months and miles apart. They also record video during the audio sessions, and the idiosyncrasies of the performers sometimes make their way into the animation.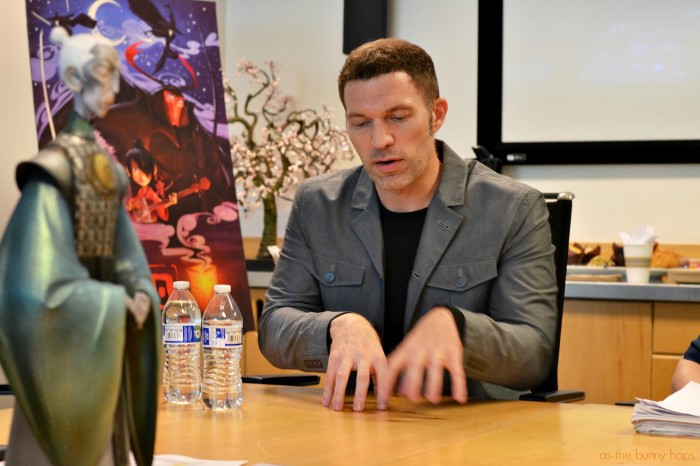 The filmmakers pull inspiration from their own lives, as well. Travis' daughter inspired some of Coraline's gestures, while his son was inspiration for some of ParaNorman's. "Animators are always observing stuff. They're always scanning and seeing what's going on."
What do they want viewers to take away from the film? According to Travis, "The movie is this big, broad, epic fantasy. It's a white-knuckle thrill ride. It's a classic hero's journey. But at it's core, it really is an intimate story about human relationships…this film is a story about a boy and his mom."
Thank you to The Mommyhood Chronicles for inviting me to cover this visit to LAIKA Studios. And thank you to LAIKA and Focus Features for hosting me in Portland!
Kubo and the Two Strings will be in theaters on August 19th.
Stay in touch with Kubo and the Two Strings on YouTube, Facebook, Twitter and Instagram!