*I received an all expense paid trip thanks to Disney. All my opinions are my own and not swayed by outside sources.*
As a young child I have vivid memories of my mom reading Roald Dahl's, The BFG to me. It was some of the sweetest memories I have of my young school girl days. This past year we recreated some of our own memories by introducing Hayley to The BFG. She is a reader now so she wanted to read it to me which was quite endearing. After reading it she exclaimed, "Mom..This is the best book!" After I told her that the book was  going to come alive in a brand new Disney movie, she was so excited! She was also elated that her mom was able to screen The BFG twice in theaters and tell her all about the wonders of this movie.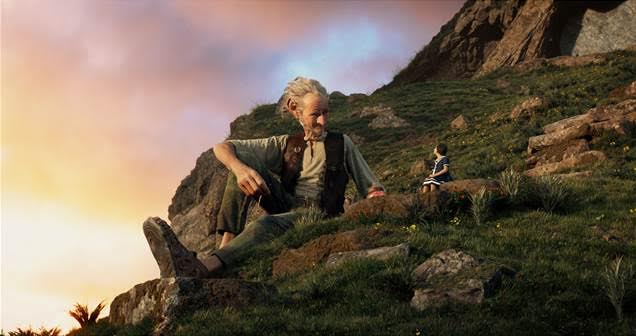 Whether or not you have read The BFG, I will tell you that you will enjoy it immensely. For those that have not read it, you will be taken on a magical journey to a place of imagination. And for those who have read it before, you already know how AMAZING the storyline is. To recap, the story follows the journey of Sophie (played by Ruby Barnhill) as she is taken one night from the orphanage by The BFG (played by Mark Rylance). This 24 foot tall giant with enormous ears sweeps her up one night because she caught a glimpse of him. Being the dream catcher he is, no one could see him, so The BFG is forced with the decision to take him. They end up in Giant Country where she is frightened upon the sight of him and all of the monstrous looking giants. However she soon realizes he is exactly what his title is, a friendly giant, and they form the most unlikely friendship. Together they end up fighting obstacles together and saving the people of England from getting eaten from the horrible giants living in Giant Country. This is a story of perseverance, friendship, and most of all believing in yourself.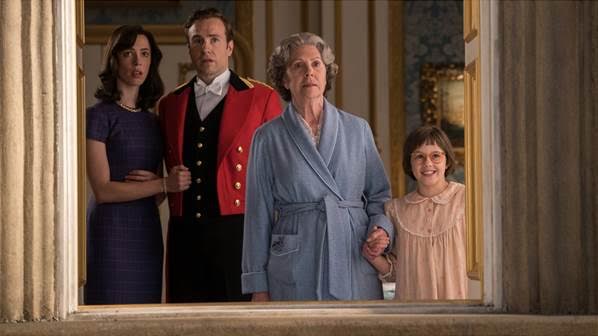 Here is the full synopsis:
The talents of three of the world's greatest storytellers – Roald Dahl, Walt Disney and Steven Spielberg –
finally unite to bring Dahl's beloved classic "The BFG" to life. Directed by Spielberg, Disney's "The BFG" tells the imaginative story of a young girl and the Giant who introduces her to the wonders and perils of Giant Country. The BFG (Mark Rylance), while a giant himself, is a Big Friendly Giant and nothing like the other inhabitants of Giant Country. Standing 24-feet tall with enormous ears and a keen sense of smell, he is endearingly dim-witted and keeps to himself for the most part. Giants like Bloodbottler (Bill Hader) and Fleshlumpeater (Jemaine Clement) on the other hand, are twice as big and at least twice as scary and have been known to eat humans, while the BFG prefers Snozzcumber and Frobscottle. Upon her arrival in Giant Country, Sophie, a precocious 10-year-old girl from London, is initially frightened of the mysterious giant who has brought her to his cave, but soon comes to realize that the BFG is actually quite gentle and charming, and, having never met a giant before, has many questions. The BFG brings Sophie to Dream Country where he collects dreams and sends them to children, teaching her all about the magic and mystery of dreams. Having both been on their own in the world up until now, their affection for one another quickly grows, but Sophie's presence in Giant Country has attracted the unwanted attention of the other giants, who have become increasingly more bothersome. Sophie and the BFG soon depart for London to see the Queen (Penelope Wilton) and warn her of the precarious giant situation, but they must first convince the Queen and her maid, Mary (Rebecca Hall), that giants do indeed exist. Together, they come up with a plan to get rid of the giants once and for all.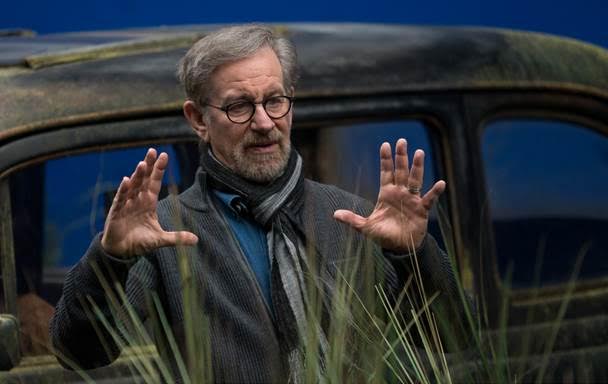 WHY YOU SHOULD SEE THE BFG: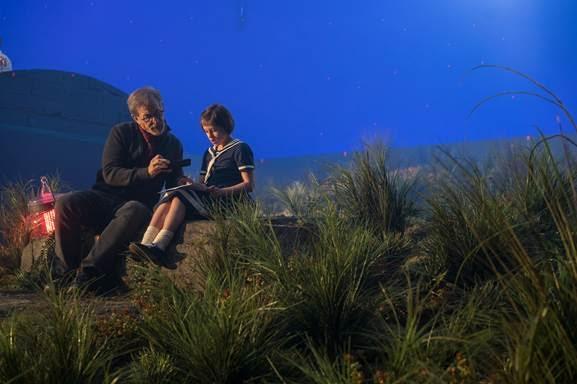 1. It is a fantastic family friendly movie. Whether you are a school aged child or an elderly person, everyone will get something out of watching this incredible movie. The themes of friendship resonate throughout the entire movie and it really shows how important it is to believe in yourself. It also showcases the themes of venturing off in life and having faith in yourself, even when your most lovable friends leave. After I came back from LA, I was asked by quite a few people if the movie is scary and honestly I have to say no. My children get scared by everything and anything (they were afraid of The Jungle Book) but truly with the exception of a scene or two involving the wicked giants, the movie is very tame. I definitely recommend taking your children to see it!

2. If you are a Roald Dahl fan, you will not be disappointed! The movie is very much like the book give or take a few parts. The most noticeable difference between the book and movie is the ending which I happened to love more in the movie, if I have to be honest. It was an absolutely beautiful portrayal done by Steven Spielberg of the magnificent writing of the beloved Melissa Mathison.
3. The visual effects are out of this world. While one might be wondering if it is CGI, you might be surprised to learn that it is actually motion captured. Mark Rylance sat hours in the makeup chair to capture the essence of The BFG. When you watch the movie, you will see just how The BFG resembles him and this was done on purpose. One of my favorite visual effects scene was the dream sequence which is even better in the movie than when I visualized it, reading the book.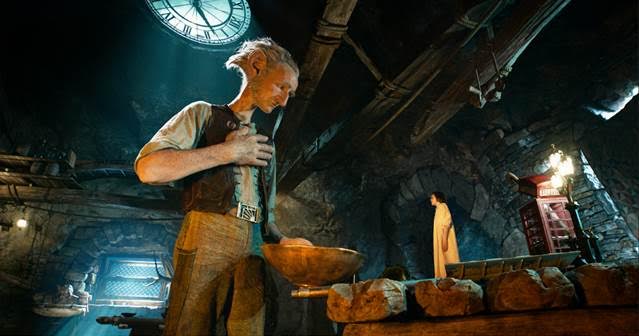 4. It has a fantastic character cast. It is a Steven Spielberg film so you know he only picks the best cast to portray this childhood classic. One of the breakout stars is Ruby Barnhill who plays the role of Sophie. For someone playing the lead in a major Disney movie, she exceeded all that I ever imagined. Her sweetness coupled with her relationship with The BFG, was something that I kept thinking about after the movie. Of course Mark Rylance stole away the movie as the powerful BFG and combined a lovable yet sad character all in one. Penelope Wilton was phenomenal as the Queen!
5. It is funny! As with a lot of Roald Dahl's books, there is a bit of darkness surrounding his stories. This is seen in The BFG but I think it is overshadowed with the funny parts. The last 30 minutes of the movie were HYSTERICAL especially the ending scenes with The Queen. She stole away the show with her funniness. Don't blame me if your kids are wanting Frobscottle for breakfast, lunch, and dinner! HAHA!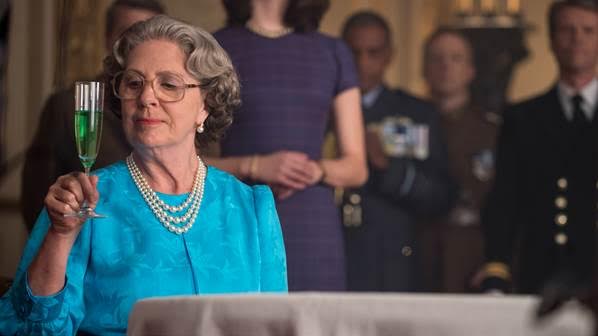 To get you started on the fun here is the official Gobblefunk Glossary: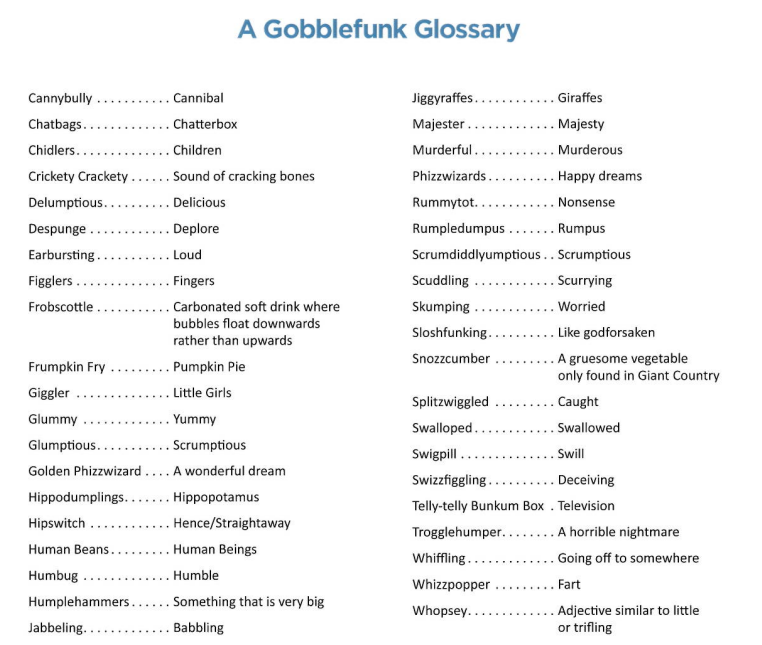 I have seen The BFG twice and I really can't wait to see it again! It is a magical movie that will take you into a world that you do not want to leave. Head to your local theatre, grab your popcorn, and enjoy this AMAZING two hour movie! To see other bloggers opinions of the movie, follow #TheBFGHashtag on twitter!

THE BFG IS OUT TODAY!!!!