Amwell is the leader in the telehealth industry, and there's a good reason for that. They're an excellent company. I've had the chance to use Amwell, and my experience was fantastic. Their knowledgeable doctors have years of experience, and seeing a real physician from the comfort of my own home is so much better than having to got a brick and mortar doctor's office!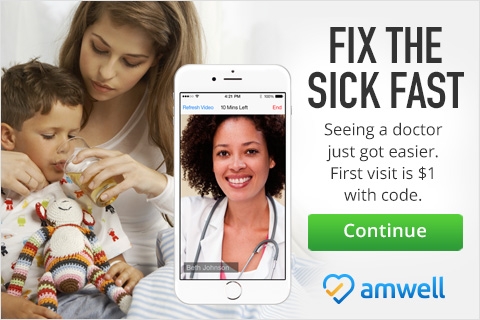 Amwell – A Different Kind of Health Service
Here's what the company has to say about itself:
Amwell is the nation's largest telehealth company, connecting users with board-certified, licensed doctors, dieticians and psychologists for immediate and live, online visits—day or night, on either mobile or desktop.
As a busy mom, I appreciate the level of convenience offered by the telehealth industry, and I LOVE that I can go to a healthcare source that's the leader in the field. These guys are the cream of the crop, with excellent doctors, 24 hour on-call availability, quick prescription fills, and a substantial savings over regular doctor visits. It's really a better experience all the way around.

On top of that, you can see a doctor from the comfort of your own home for almost any reason you'd see a doctor in a regular office including:
Bronchitis
Sinus Infection
Sore Throat
Urinary Tract Infection
Vomiting
Diarrhea
Fever
Pinkeye
Flu
Sprains and Strains
Cold
Respiratory Infection
Headache
Depression and Anxiety
Weight Concerns
Smoking Cessation
Amwell can help you address almost any health concern you have directly from your home, which is perfect for me since I'm a SUPER busy mom, blogger, and dental provider. With this service, I can address the health concerns of the entire family, I can do it quickly and easily, and I can do it for less. In fact, the average Amwell visit is around $33 cheaper than the average brick and mortar doctor visit.
In addition to that, Amwell's doctors have an average of 15 years experience. This company is also the first to be awarded accreditation by the American Telemedicine Association and the first to integrate with Apple's Health App. AND it's the ONLY telehealth platform that allows you to select the doctor you want!
Amwell Worked for Me
I recently had a terrible sore throat, so I fired up Amwell and got in touch with one of their knowledgeable doctors. It was an excellent visit. I received the same level of attentiveness that I'd expect from a physical visit. The doctor listened to my symptoms and concerns, made a diagnosis, and gave me a treatment plan. It turns out that although my throat was very sore, it was a run-of-the-mill sore throat, and no medications were needed. That being said, it was a great experience to be able to quickly, easily, and efficiently see a doctor right away for my problem.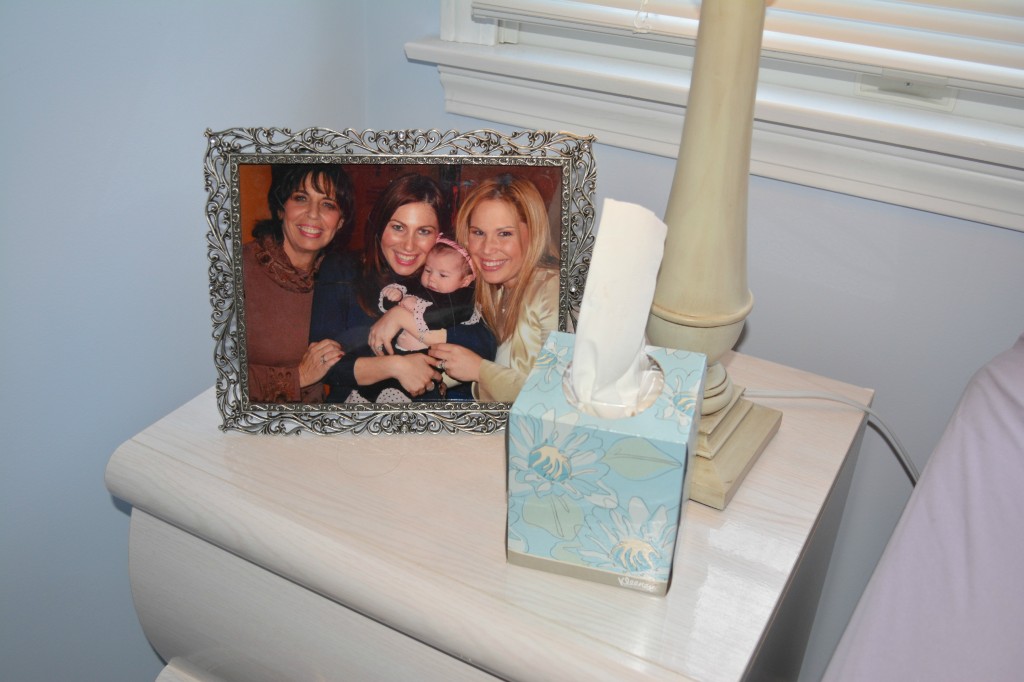 Amwell can Work for You
Amwell is the leader in telehealth services for a reason. Their knowledgeable physicians are available 24/7 and you can even pick the doctor you'd like to see. On top of that, their quick prescription filling and substantial savings over an in-office visits coupled with the convenience of seeing them at any time makes them the perfect solution for any busy parent.
I love Amwell, and I think you will, too. So give them a try. I'll tell you, seeing a doctor from your home is so much easier than driving to an office – as ANY mom will tell you.
You can follow Amwell on Facebook, Twitter, Instagram, and Pinterest to learn more and now you can try Amwell with this special code: TELEVISIT39 for $1.00 for your first visit!
Lastly if Amwell was not great enough, they were recently in the Wall Street Journal! Amwell is positioning itself to be 'the Amazon of health care and you can read about it all here: WSJ.
*This is a sponsored post with Amwell and Mom Trends. All opinions are my own and not swayed by outside sources.*