As a mom of three small kids and two jobs, I am BUSY! However, I am also passionate about feeding my family healthy foods for dinner each night. I can't even tell you how many times I wanted to make something delicious for them but then I forget that one ingredient that is needed. I am sure you have all been there! Then I ultimately end up having cereal or pancakes for dinner and that begins the never ending cycle of not cooking for my family at night. I knew things needed to change and now they have with the help of Blue Apron!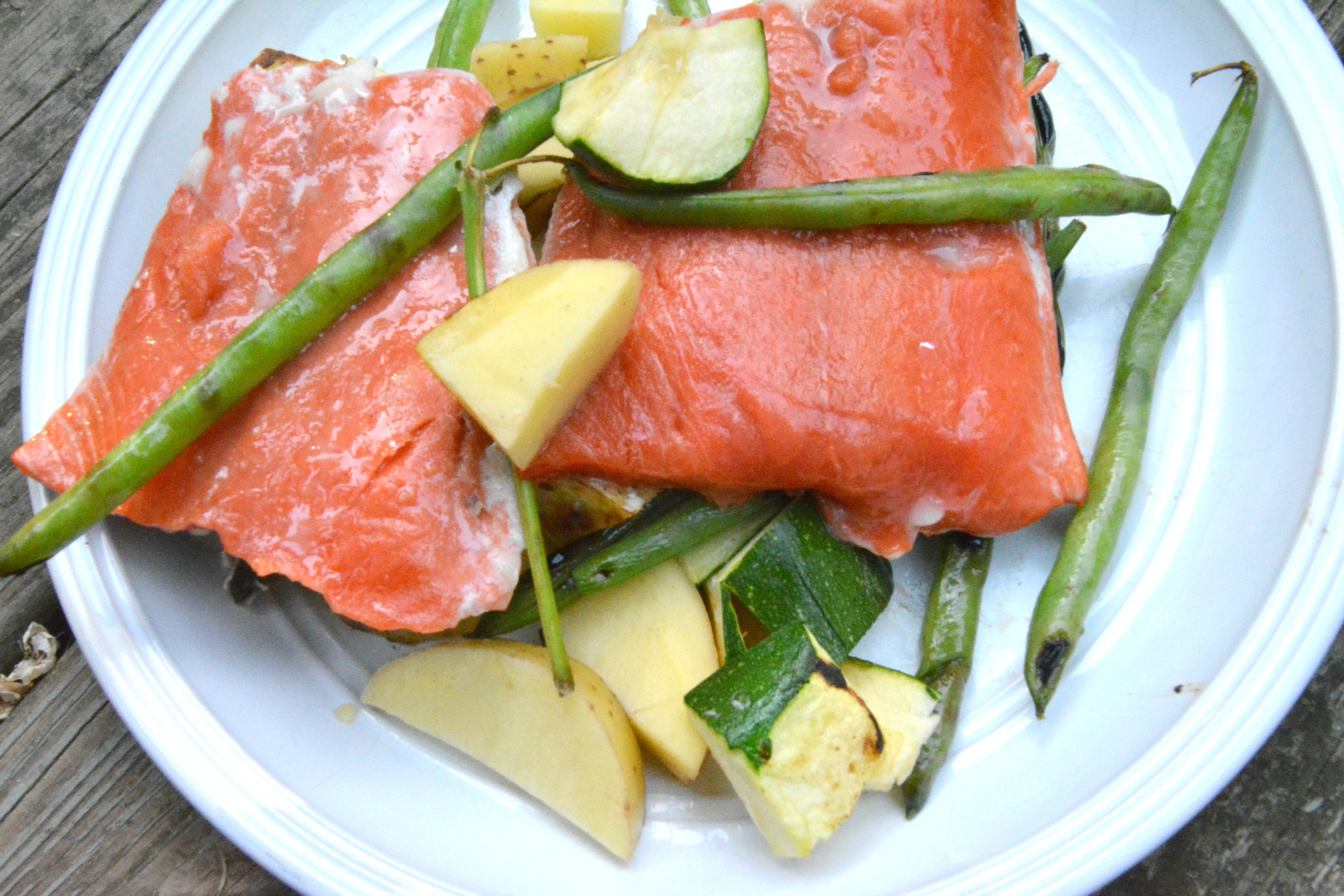 I have heard about Blue Apron from many of my friends and family members who have tried it in the past and RAVED about the service. What Blue Apron is, is a meal delivery system that sends you a box of all the freshest ingredients, as well as your weekly recipes, so you can cook at home and have exactly what you need to make that delicious meal in your Blue Apron delivery box. When we ordered, I filled out what exactly I liked to feed my family and then they sent me my first box.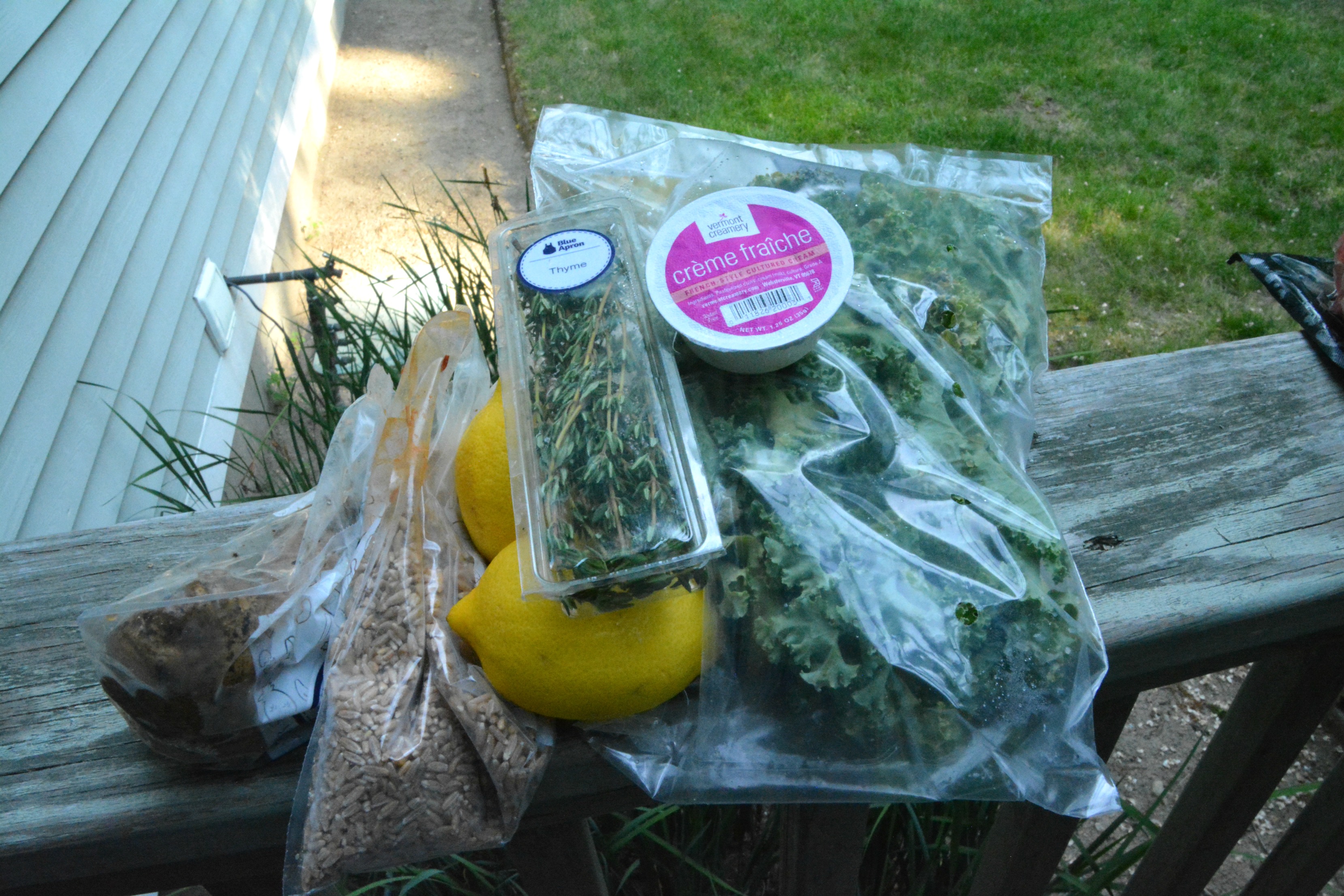 I was so EXCITED to try out Blue Apron that I immediately opened my box and was AMAZED at the organization. In the box, had all the ingredients for three delicious meals and each ingredient was marked to tell me exactly what it was. It had EVERYTHING I needed to make the recipes including the spices, vegetables, meats, and more. At the bottom of my box was the recipe directions I needed to make Steakhouse Salmon with Thyme-Sauteed Potatoes, Green Beans, and Mushrooms, Seared Pork Chops and Pig Compote, and Spicy Miso-Glazed Chicken Wings.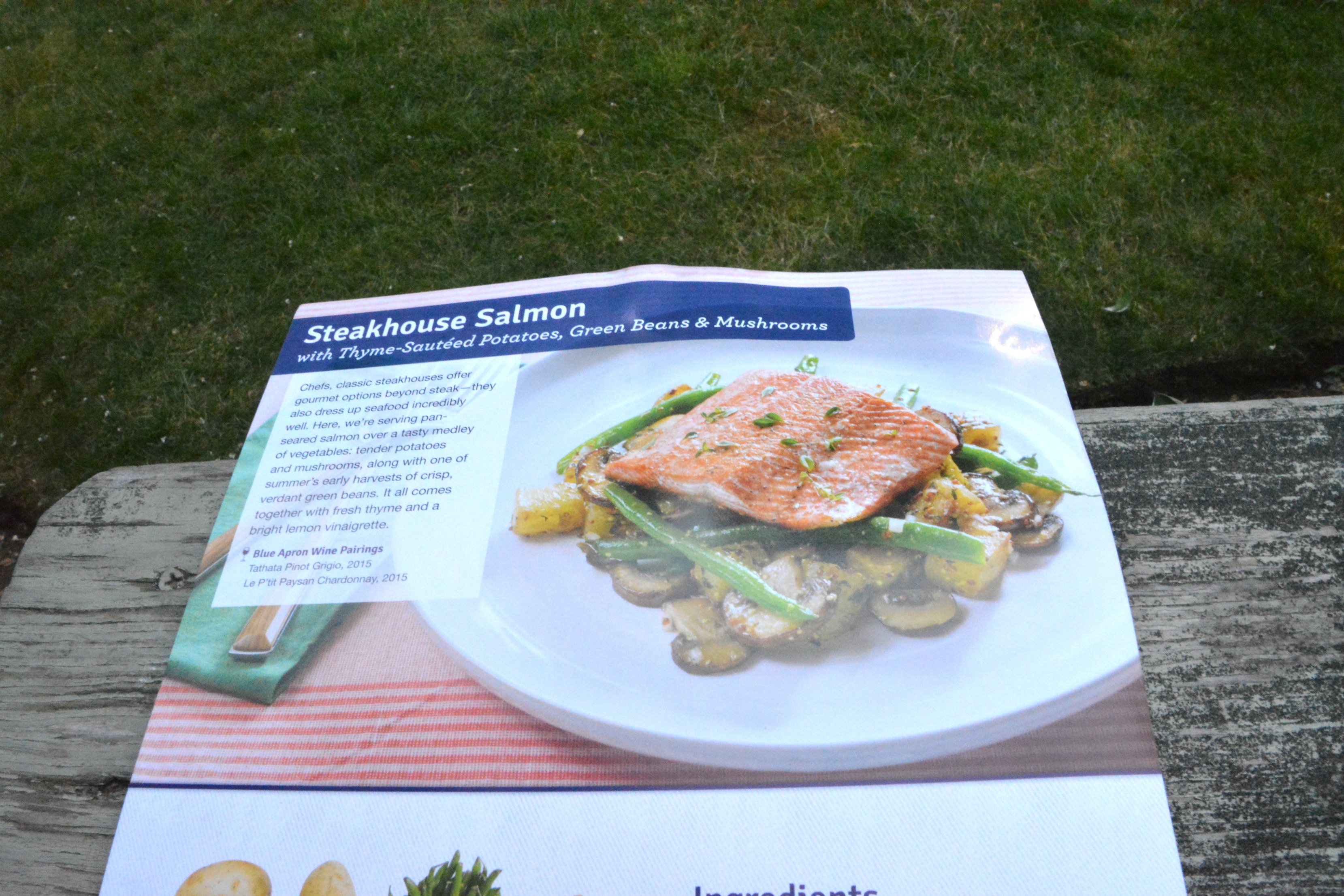 I was a bit nervous that the box was outside in the sun for an hour due to me not being home but the ingredients arrive in a refrigerated box so food stays fresh even if you're not home when Blue Apron delivers. Aside from the ingredients being fresh, I was amazed how everything was exactly measured out. Long gone are the days where you have to pull out your measuring cup. Blue Apron does it all for you! With the meals being 500-800 calories per serving, I knew not only would it taste delicious but my waist line would thank me.
We tried the Steakhouse Salmon with Thyme-Sauteed Potatoes, Green Beans, and Mushrooms for our first meal. This meal took me exactly 30 minutes to cook with ZERO prep on my part because all the ingredients were nicely laid out for me to use. I was able to cook the salmon in one pan and the potatoes/vegetables in another pan.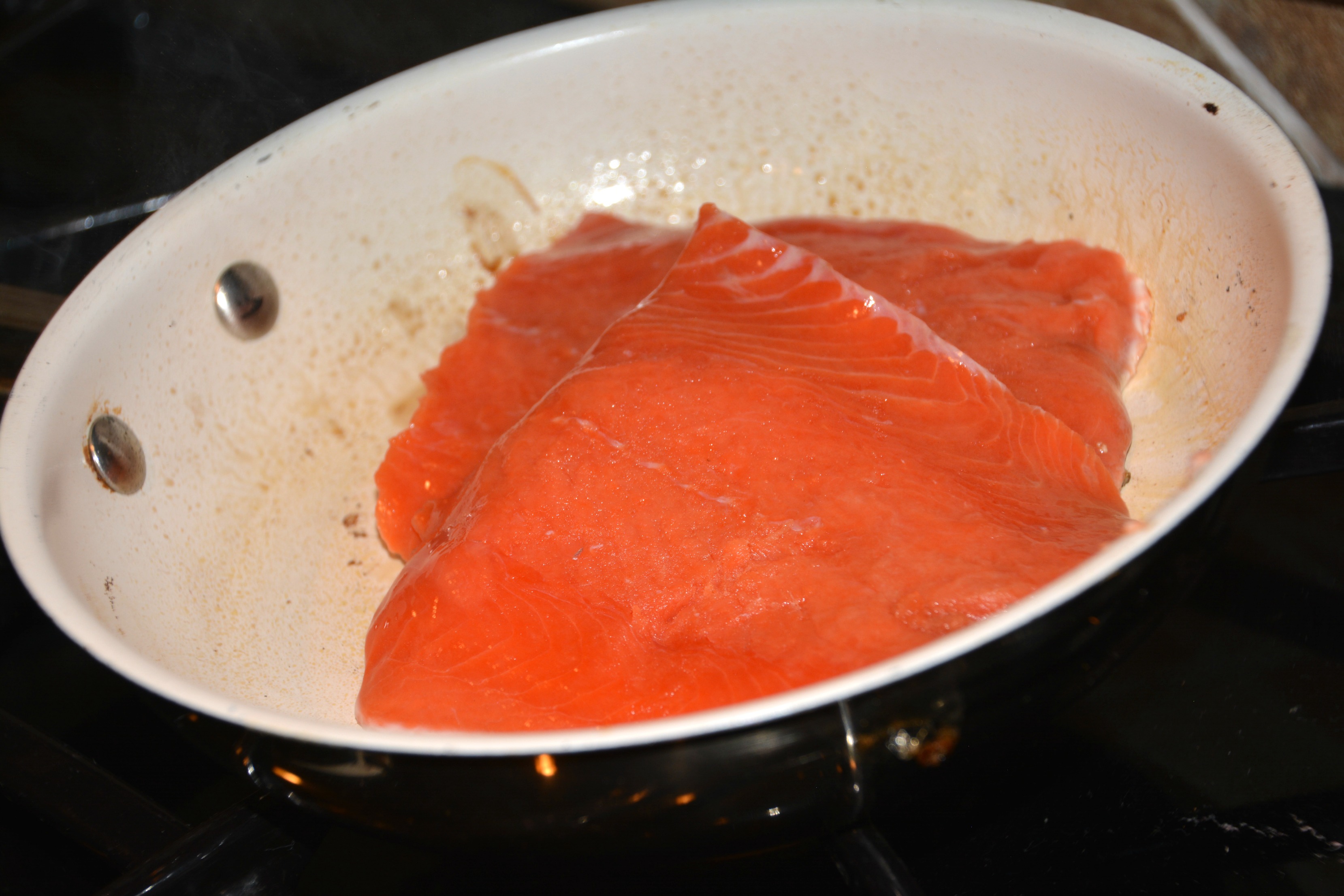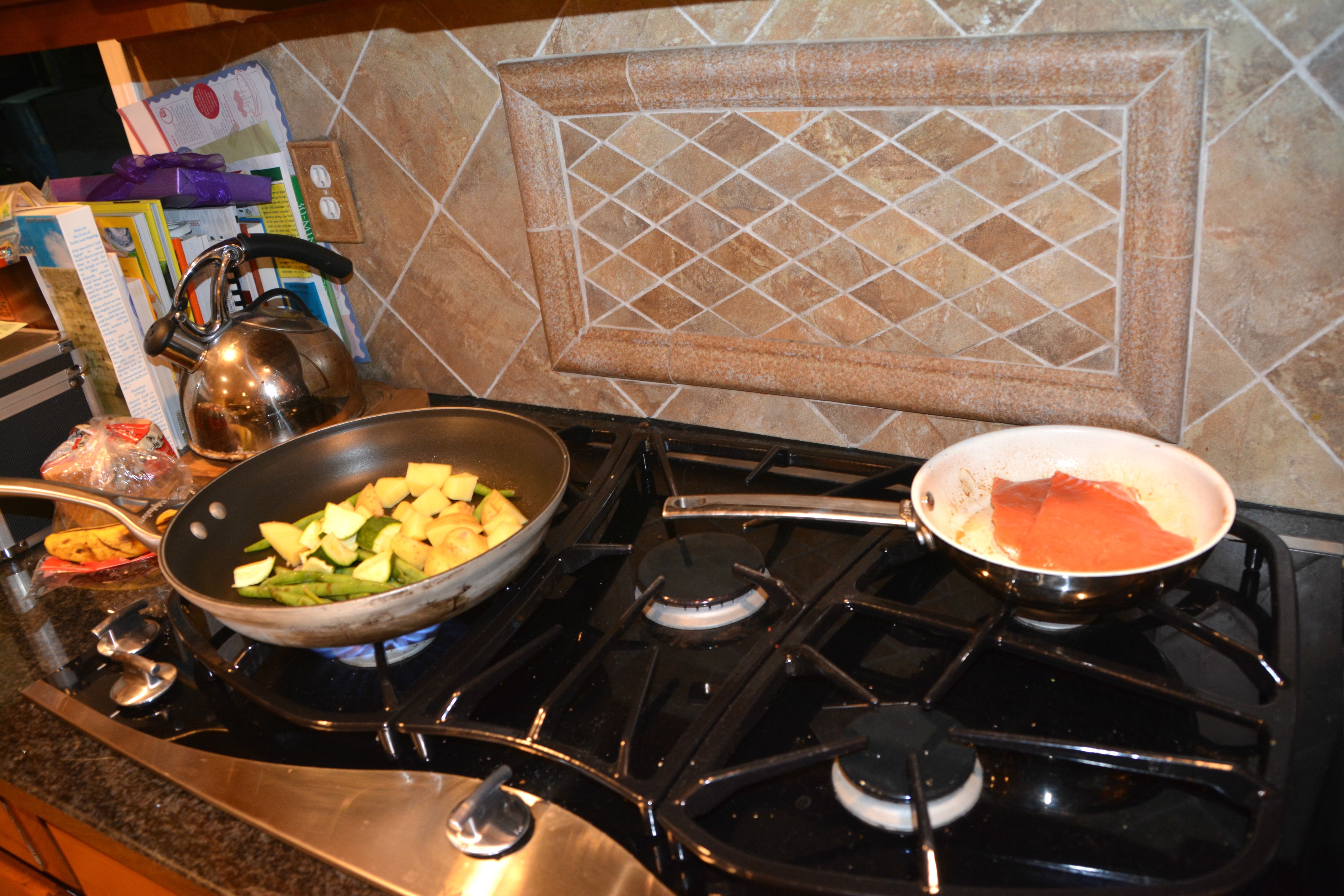 Within 30 minutes, we had an ABSOLUTELY AMAZING and most importantly fresh meal that I was able to serve to my family. I loved that all the work was done for me and all I had to do was do the chopping and cook it!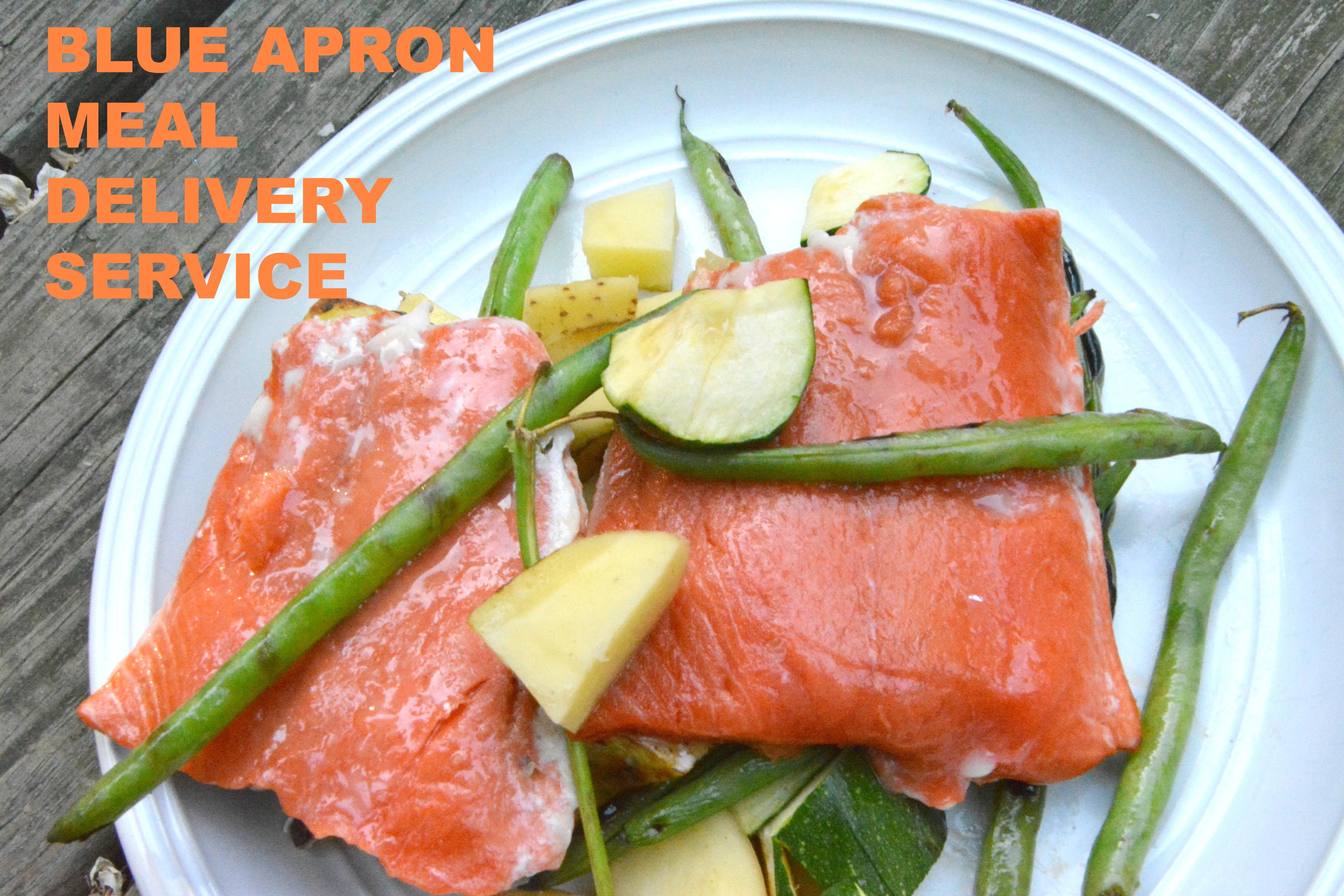 I loved the food and service so much that I definitely plan to order again! If you want fresh food each night and an easy way to do it, give Blue Apron a try today! You can thank me later! Oh and a 2-Person Plan consisting of 3 meals (each serves two) costs just under $60. A steal if you ask me!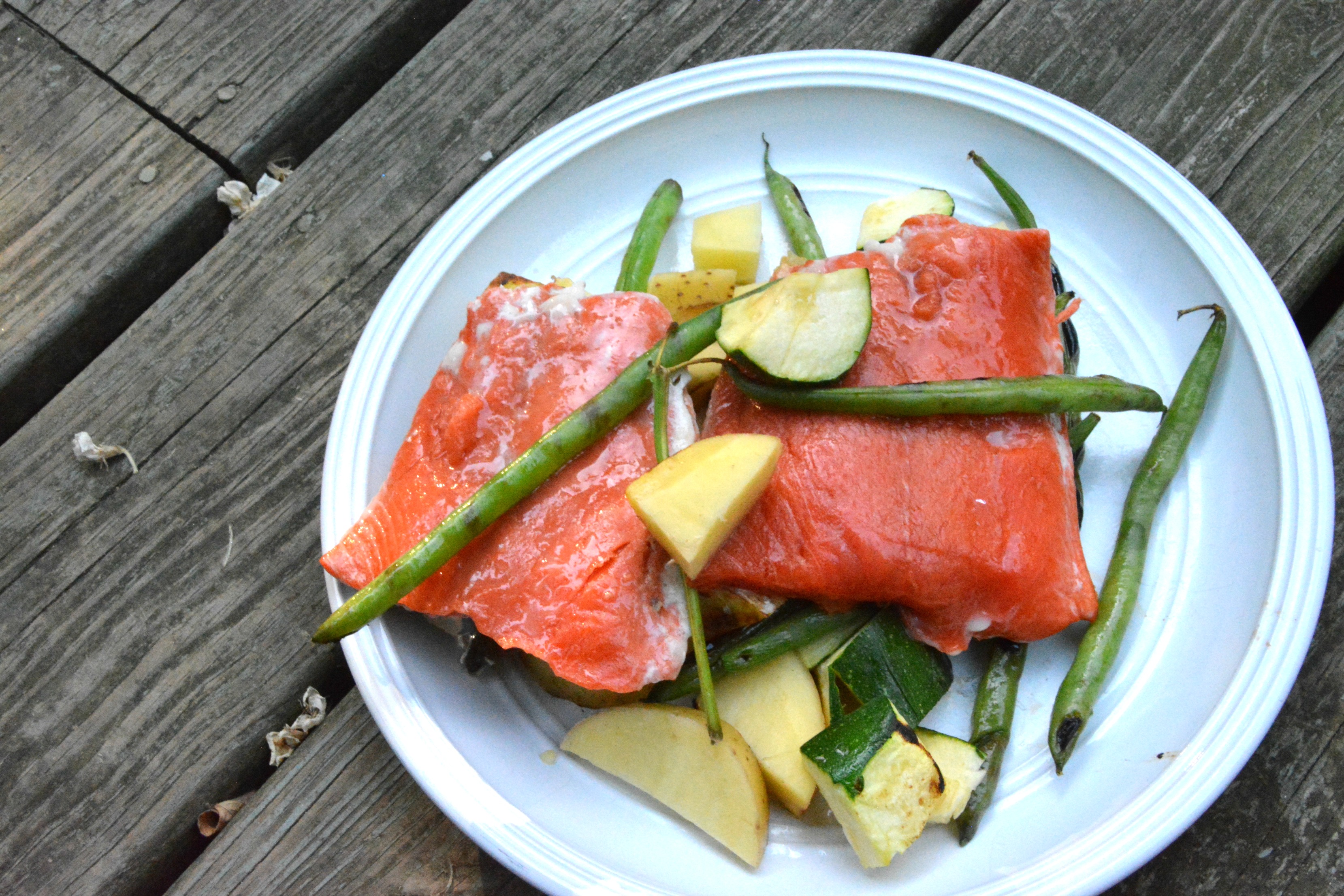 *This is a sponsored post with Blue Apron. All my opinions are my own and not swayed by outside sources.*