*I received an all expense paid trip thanks to Disney. All my opinions are my own and not swayed by outside sources.*
A few months ago I had the chance to attend The Jungle Book red carpet which was one of the best nights of my life. When I later found out I was going to attend #TheBFGEvent red carpet, I was absolutely ecstatic. Not only is the red carpet the end all be all of a Disney press trip but The BFG holds a very special place in my heart. The BFG is one book that my daughter and I read together, and I will cherish all those memories forever!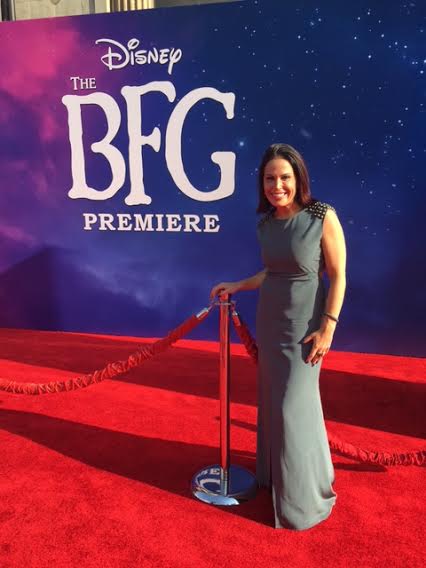 This past Tuesday night, The BFG Event world premiere red carpet took place. To say I was excited was an understatement. We had about 90 minutes to get in our summer chic and then we took the shuttles to the event of the summer.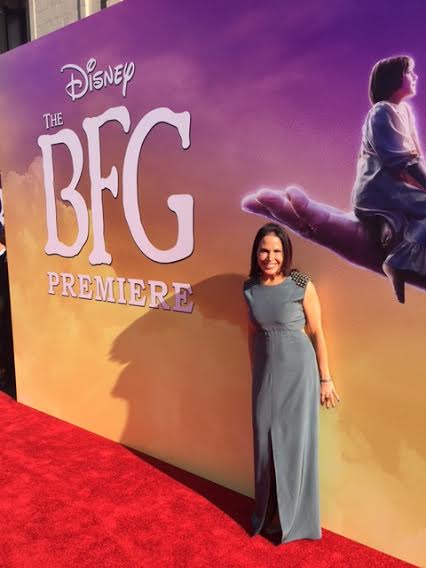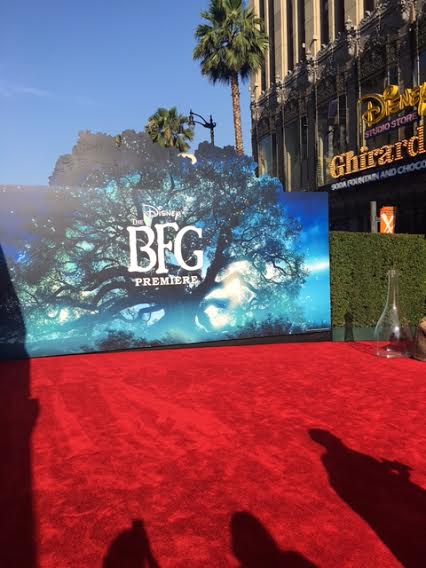 Most people will never get to experience a red carpet so I feel so lucky that I was able to do this. It is much more than US weekly or People magazine does it justice for. It is an event that will permanently be embedded in my brain.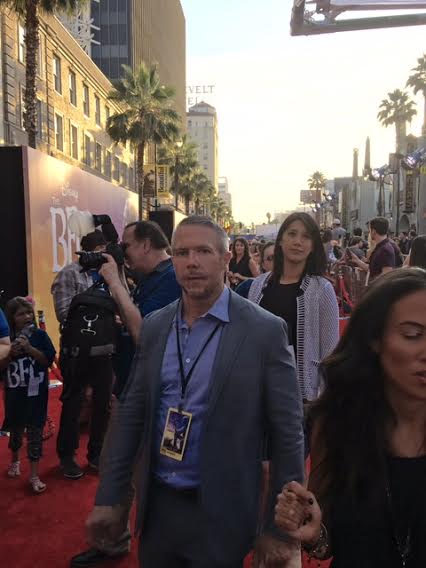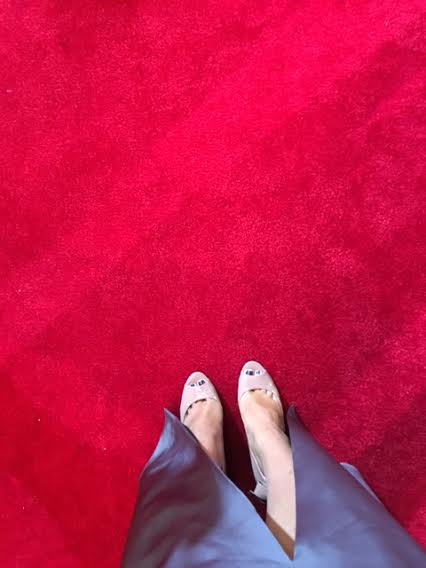 Our first stop was going through security and then we were on the red carpet. Yep the same red carpet that Steven Spielberg and a slew of celebrities walked that night. That is right- Melissa from The Mommyhood Chronilces walked the same carpet.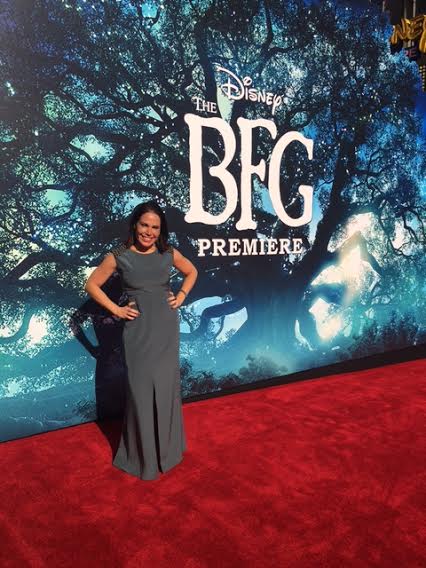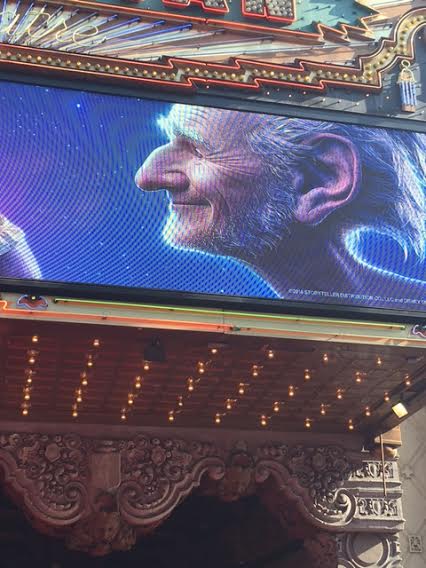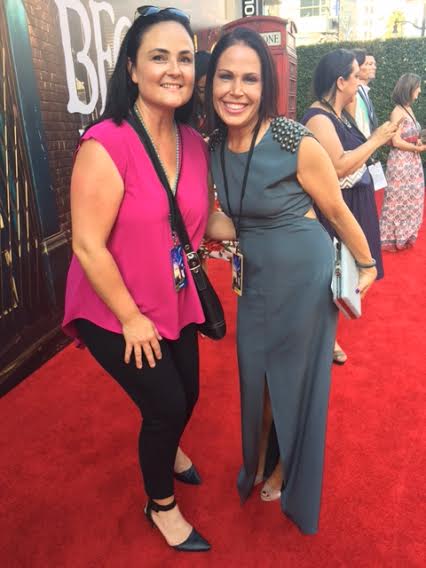 With each Disney premiere, they spend days getting it red carpet ready. This premiere décor was no exception. The wonderous The BFG posters were incredible and every detail was massively impressive. I just had to stop at every photo opportunity to take pictures. I think my favorite poster item was the big pocketbook that you will see when you go see The BFG on July 1st! Seriously though it was AMAZING seeing this carpet. Now it will have to rival what is again one of my best nights of my life!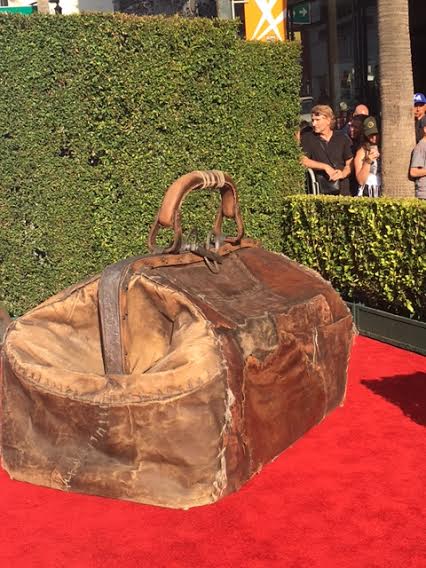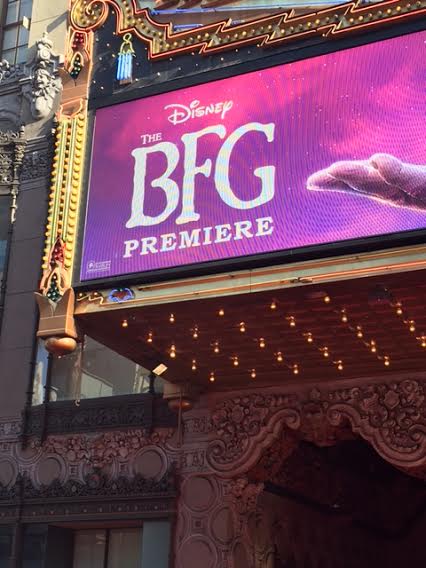 Right after walking on the red carpet, we were directed to enter the Hard Rock café where the pre party was being held. At the party, it is Holllywood at its finest. They had a full bar and the most incredible mini cheeseburgers. The party also had an amazing ice cream sundae bar where you can find me and all the kids at the party. Haha!! The party was AMAZING!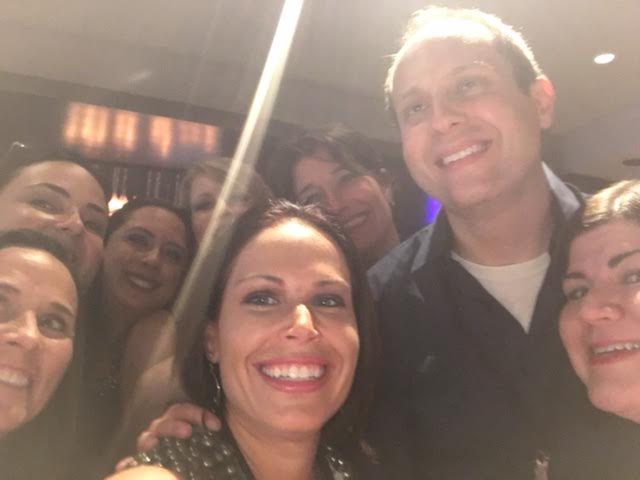 Of course no Hollywood preparty is complete without celebrity sightings. I was able to see The Fresh off The Boat kid actors who I got to interview at the McFarland event as well as the one and only BFG, Mark Rylance . He was so unbelievably nice and remembered our nice group as the mom bloggers. It was so neat and so SURREAL!
After the party was over, it was time to get back on the red carpet and enter the El Capitan theatre for the screening of The BFG. That is not before I spotted Jason Ritter, Steven Spielberg, Mario Lopez, and Jillian Michaels. So many celebrities were out to see this amazing movie!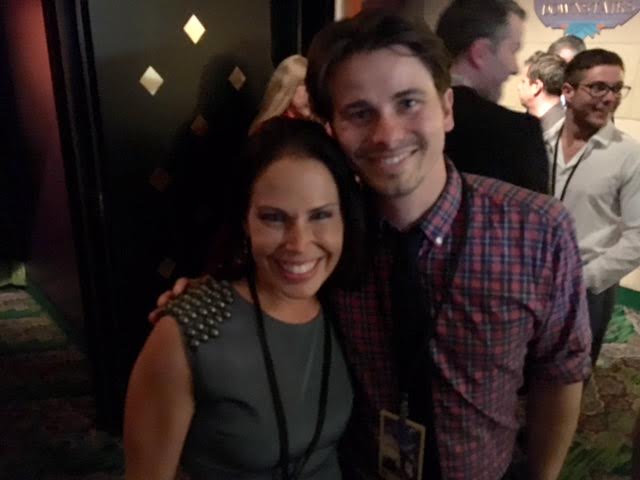 While seeing a movie in and of itself is amazing as it transports you to a different world, seeing the movie with the director and actors puts a whole new level to watching a movie. Seeing the actors laugh and clap while the movie is going on is awe-inspiring. Then seeing the credits roll and the huge applauses is something I will never ever forget.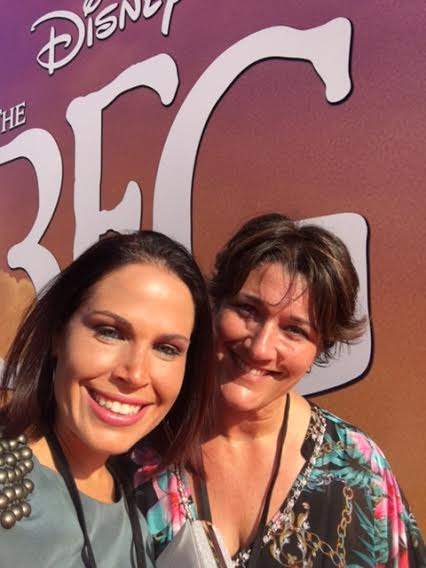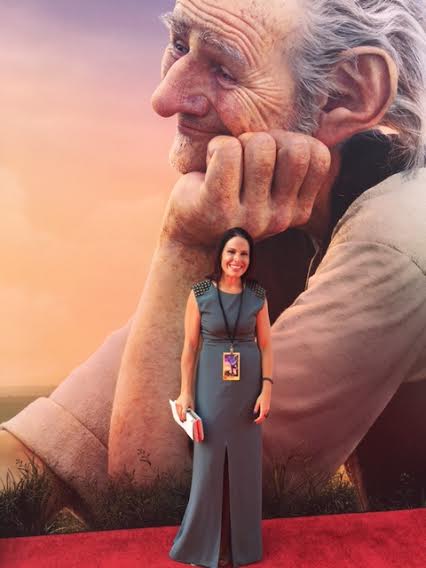 The whole experience was so surreal but AMAZING! I don't think I will ever forget that day and I hope my pictures can show you how incredible it was.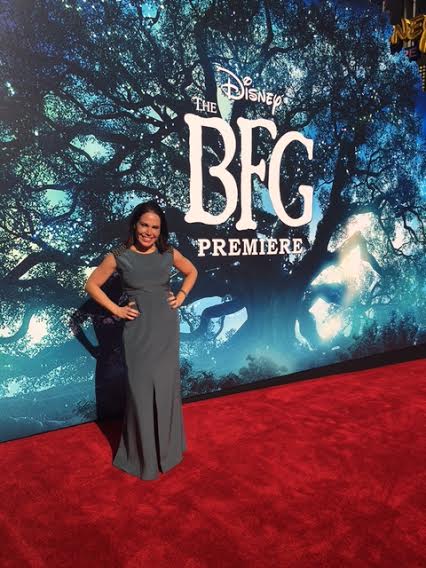 The BFG opens July 1st (next Friday) and is a FANTASTIC family friendly movie. Here is the synopsis and trailer but I will be back next week giving you all so much more…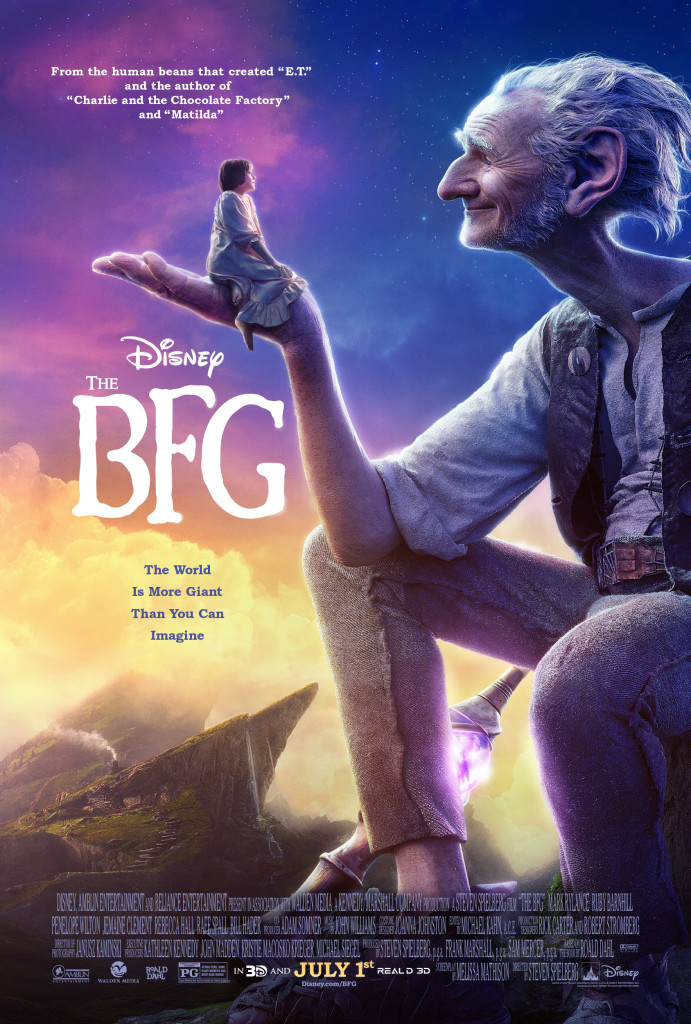 SYNOPSIS:
The talents of three of the world's greatest storytellers – Roald Dahl, Walt Disney and Steven Spielberg –
finally unite to bring Dahl's beloved classic "The BFG" to life. Directed by Spielberg, Disney's "The BFG" tells the imaginative story of a young girl and the Giant who introduces her to the wonders and perils of Giant Country. The BFG (Mark Rylance), while a giant himself, is a Big Friendly Giant and nothing like the other inhabitants of Giant Country. Standing 24-feet tall with enormous ears and a keen sense of smell, he is endearingly dim-witted and keeps to himself for the most part. Giants like Bloodbottler (Bill Hader) and Fleshlumpeater (Jemaine Clement) on the other hand, are twice as big and at least twice as scary and have been known to eat humans, while the BFG prefers Snozzcumber and Frobscottle. Upon her arrival in Giant Country, Sophie, a precocious 10-year-old girl from London, is initially frightened of the mysterious giant who has brought her to his cave, but soon comes to realize that the BFG is actually quite gentle and charming, and, having never met a giant before, has many questions. The BFG brings Sophie to Dream Country where he collects dreams and sends them to children, teaching her all about the magic and mystery of dreams. Having both been on their own in the world up until now, their affection for one another quickly grows, but Sophie's presence in Giant Country has attracted the unwanted attention of the other giants, who have become increasingly more bothersome. Sophie and the BFG soon depart for London to see the Queen (Penelope Wilton) and warn her of the precarious giant situation, but they must first convince the Queen and her maid, Mary (Rebecca Hall), that giants do indeed exist. Together, they come up with a plan to get rid of the giants once and for all.
TRAILER: