*This is a sponsored post with Mycratine. All opinions are my own and not swayed by outside sources.*
Mycratine is a new weapon in the battle against migraines. This all-natural formula was formulated by a Compound Pharmacist and designed to quickly and effectively provide migraine relief that lasts for a long time. That's the best combination, in my opinion. I don't often get migraines, but when I do, I can't do ANYTHING. That's why I think Mycratine is such an exciting development for migraine sufferers.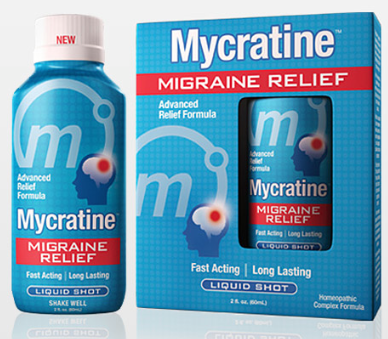 Mycratine – Harnessing the Power of Nature
Mycratine's formula uses a patented Homeopathic Complex Formula SNRA Non-Carcinogenic Nicotine molecule. It produces pain relief by activating neurological receptors in the brain. No. You won't become addicted to it. It's not the same process. Nicotine is actually a naturally occurring substance in other plants besides tobacco. It can also be found in vegetables like eggplant, tomato, cauliflower, and potatoes. So it's an all-natural, non-addictive, non-carcenogenic way to treat migraines, and more importantly, reduce the frequency and severity of migraines, according to clinical studies.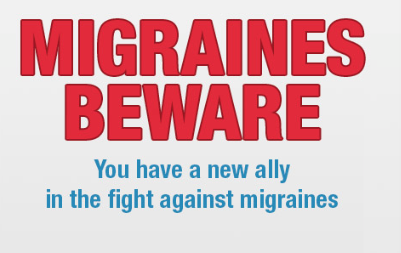 How Mycratine Works
Sometimes, the best way to explain something is to let it speak for itself. I think this is one of those times. The thing about this product is that it's 100% homeopathic, using the power of nature to help relieve the intense pain and symptoms of migraines. The way it does it is different from other drugs you'll find for migraine relief. Here's what the company itself has to say about its product and how it works.
From the Company
Mycratine relieves migraines without masking the pain. The SNRA molecule is a processed nicotine molecule that has been cleaned of all oils, tastes, odors, and will not create a desire to smoke. Nicotine occurs naturally and is found in the following six common foods: Tomatoes, Cauliflower, Eggplant, Peppers, Potatoes and Teas. Delivered at small, homeopathic dosages, the SNRA molecule powers Mycratine into a fast-acting, long-lasting migraine relief formula.
One or two days before a migraine, migraine sufferers may start getting specific physical or mental changes that could signal the onset of a migraine. This is called the Prodrome phase. If you become irritable, depressed and restless, or have food cravings, these are all symptoms of a possible migraine attack. If migraine sufferers drink Mycratine when they start feeling these symptoms, there is a good chance they will not get the migraine or it will reduce the duration and severity of the attack. Made in the USA
Pretty cool, right? It uses nicotine to relieve migraines. BUT that nicotine is totally safe. The future is now, people.
Put Migraines in Their Place
With Mycratine, migraines can be managed effectively without resorting to medications which can cause other undesired side effects. This all-natural product is 100% safe, effective, and readily available. You can find Mycratine at CVS, Walmart.com, Albertsons, Safeway, and Vons.
If you suffer from Migraines, give Mycratine a try. An all-natural product that's been clinically proven to alleviate migraine pain as well as the severity and duration of symptoms is worth a look. I know I'm going to be using it the next time I start to get the aura.