I was a child that was born in the late 70s so one of my finest memories was watching Adventures In Babysitting with my friends. I so remember the girly get together we had while we watched this totally awesome movie. Now we are all in for a special treat because Adventures of Babysitting is back and better than ever! Now you can bring back all those special memories with your own children. It is available today, June 28th on DVD!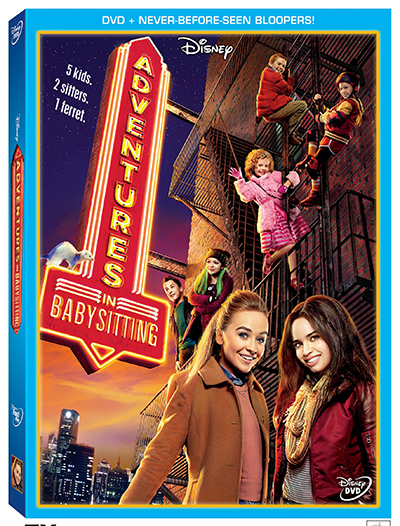 Synopsis:                                 "Adventures in Babysitting," inspired by the hugely popular 1980s film of the same name, is an upcoming Disney Channel Original Movie starring Sabrina Carpenter (of Disney Channel's hit comedy series "Girl Meets World") and Sofia Carson (of the hit Disney Channel Original Movie "Descendants"). In "Adventures in Babysitting," a dull evening for two competing babysitters, Jenny (Sabrina Carpenter) and Lola (Sofia Carson), turns into an adventure in the big city as they hunt for one of the kids who somehow snuck away.
Cast:                                           Sabrina Carpenter as Jenny Parker, Sofia Carson as Lola Perez, Nikki Hahn as Emily Cooper, Mallory James Mahoney as Katy Cooper, Max Gecowets as Trey Anderson, Jet Jurgensmeyer as Bobby Anderson, Madison Horcher as AJ Anderson, Kevin Quinn as Zac Chase, Gillian Vigman as Helen Anderson, Gabrielle Miller as Donna Cooper, Michael Northey as Tiny, Ken Lawson as Scalper, Max Lloyd-Jones as Officer James, Kevin O'Grady as Barry Cooper and Hugo Ateo as Hal Anderson.
Director:                                 John Schultz ("Judy Moody and the Not Bummer Summer," "Like Mike")
Writer:                                     Tiffany Paulsen ("Nancy Drew")
The kids in this movie are so stinkin' adorable and are awesome actors too! This is a great family friendly movie that everyone will love. It really played homage to one of my favorites growing up. My daughter has been asking to watch it time and time again since we received it. Two thumbs up from me!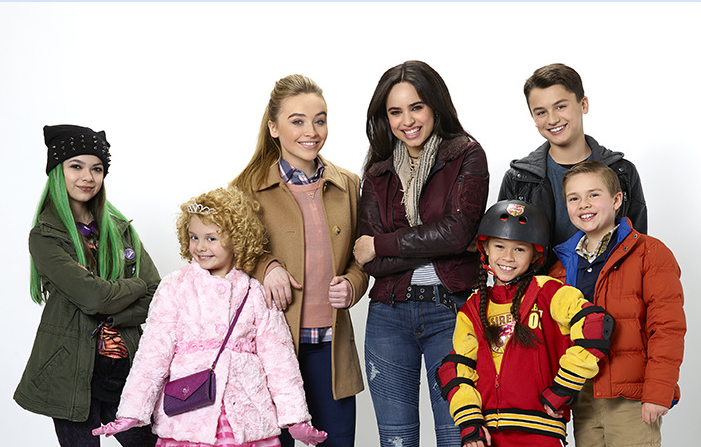 *Sample provided. All my opinions are my own and not swayed by outside sources.*