Yammo is the fun way to add some spice to your photos. This lightweight photo editing program allows you to take your photos to a completely new level. Draw, add text, add Yammojis, and more with Yammo and generally just play with your photos for some great impact with your visual media. I've been playing with it for a while now, and it's so much fun!
*This is a sponsored post and giveaway. All opinions are my own and not swayed by outside sources.*
Yammo – Lightweight and Powerful
Yammo is the world's simplest photo animator, allowing us to animate and transform our photos in seconds. It's such a lightweight program, I downloaded it in about 20 seconds! It's built with users in mind. Users can express themselves, telling a story through simple photo animations. Chose from editing basics like drawing and text tools, as well as Yammojis. Yammojis are what the company calls "hyper stickers". You can animate them and even include embedded web links! Use your own images or take images from the web. Whatever you use, you can have a ton of fun with the Yammo app.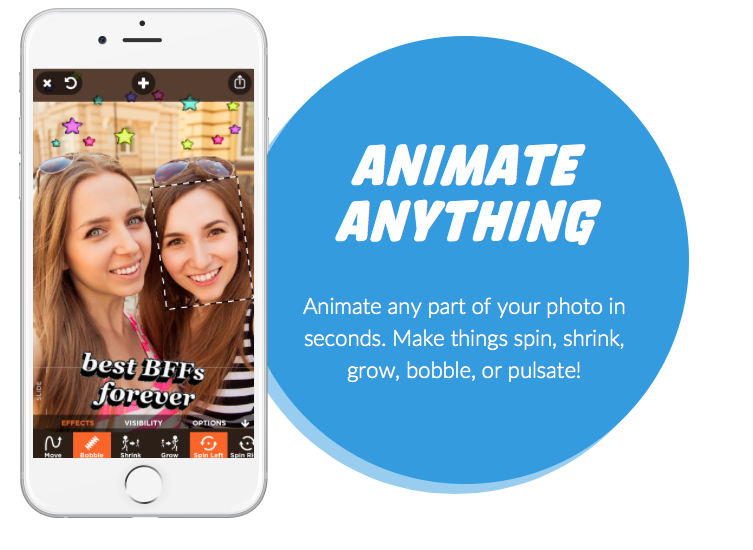 It doesn't stop there, though. I've been playing with Yammo quite a bit, and it's just as fun as they say. I can cut out any part of my picture and animate it, making it spin, shrink, grow, bobble, and even pulsate. In addition to that, I can do so much more with the Yammojis than just stick them into a picture. I can actually DRAW a path for them to follow! That means that the stickers, smiley faces, and other visual media I add to my pictures are more fun than ever. I've never seen anything like it on any other photo editing app. AAANNNDDD  we can use Giphy with this app! Yay! If you don't know what Giphy is, you're missing out. Use it in conjunction with Yammo to have a metric ton of fun.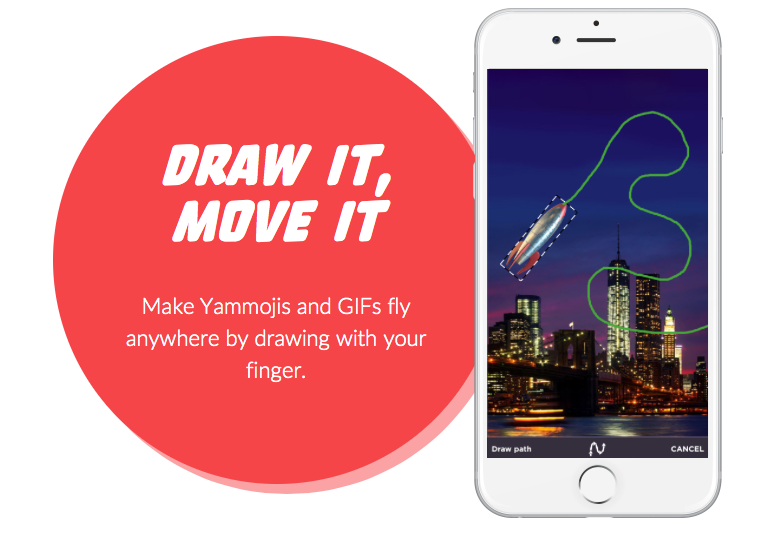 Yammo – A Ton of Fun Without a Ton of Space
If you're like me, phone space is at a premium. That's just another reason to love Yammo. This program allows us to do so much with our photos without taking up so much space! That's really impressive when you consider everything that Yammo can do. I've been using it, and I've been having a blast. Between animating different parts of my photos and Yammojis, adding text, and pulling images from the internet to play with, I've been super impressed with this app.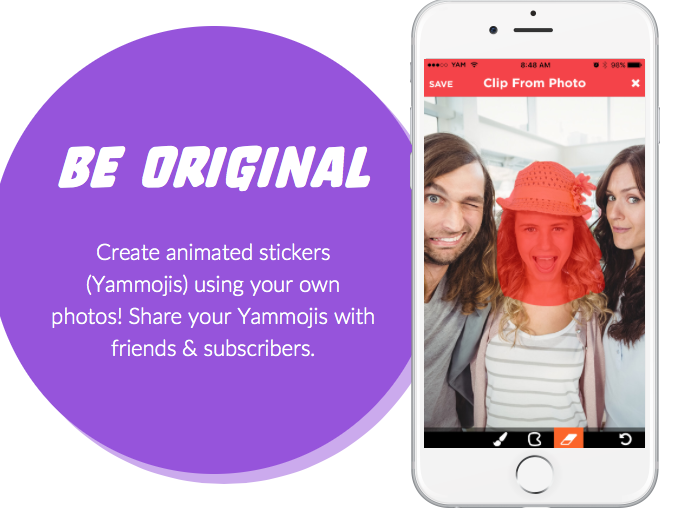 Give Yammo a try for yourself. It's free, and it's small! Find it on the App Store and Google Play.
Giveaway: One winner will receive a $100 Target Gift Card. This giveaway is run via rafflecopter so click read more to see the actual giveaway. The only mandatory entry is to download the FREE app or on Google Play and put in the comment section that this was done. If this is not done, you will not be eligible to win. While the other entries are optional, I highly recommend filling them out to increase your chances of winning. US only. Good luck!
a Rafflecopter giveaway