New moms have a lot on their plate. Heck, even seasoned moms have a plate that's stacked high with mom stuff. I know. I used to be a new mom, and now I'm a seasoned pro with 3 kids. I still need advice on some things, and I try to give advice to new moms where I can. One of the biggest things I focus on whenever I talk to new parents, whether moms or dads, is the importance of keeping germs to a minimum.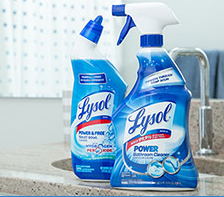 New Moms, Clean is More than Shiny
*This is a sponsored post with Lysol. All my opinions are my own and not swayed by outside sources.*
Most new moms, myself included, think shiny equates to clean. It doesn't. I used to clean everything with dishwashing liquid. It gets everything nice and shiny, and it all looks super clean. Emphasis on the word "looks". The thing about cleaning is that you can get all the surface dirt off – the visible, ugly stuff – and still have a lot of invisible stuff all over your counters just lying in wait to mess you up!
I actually never knew how gross all my "clean" surfaces were until I read an article on germs. Of course, as a dentist I know how important it is to disinfect my instruments, but I never really thought of doing the same for my counters and other surfaces. So I had these super shiny, clean looking counters and the like, but they were all covered in germs which couldn't be seen but where there waiting to possibly make my family sick. Some of the germs and viruses commonly found on household surfaces can live for days! O_o
To help new moms with the gargantuan task of parenting and cleaning, Lysol has partnered with actress and mom of 2, Ali Larter, to bring new moms tips on keeping their surfaces clean of both dirt and germies and an important tip just for moms, as welll. You can take a quiz from Lysol about your baby's social-germ network to see just how gross our clean surfaces are! You'll also find videos on nest, handwashing stations, and more. It's  a great resource.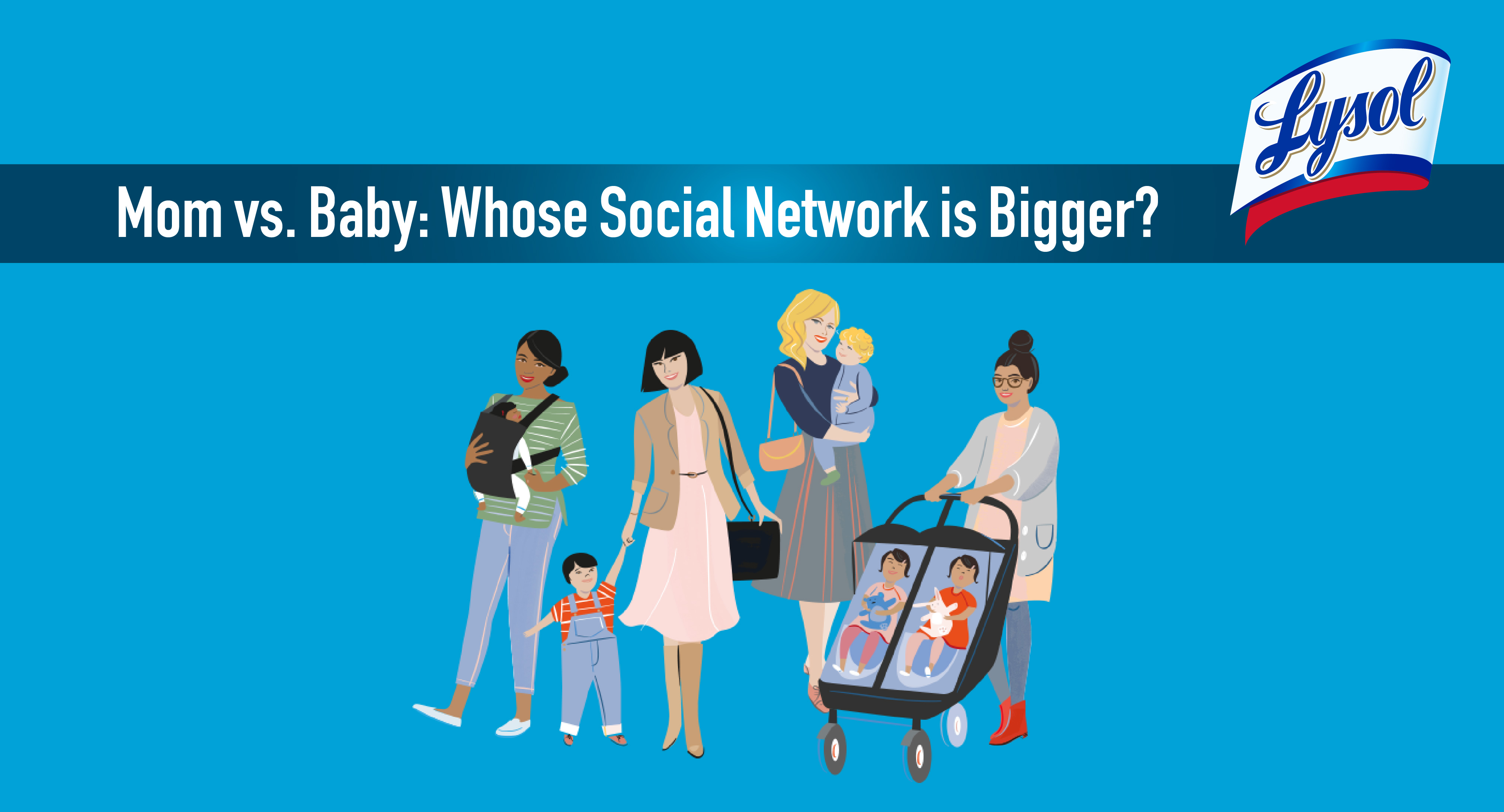 Ali Larter's Tips for New Moms
Germs Live Everywhere – Your baby's social network is bigger than your own. The number of germs your baby comes into contact with every day is staggering. Battle these followers by disinfecting commonly touched surfaces like door knobs and toys with Lysol Disinfecting Wipes. They kill 99.9% of germs.
A Germ Free Runway – Not a fashion runway. Your floors. Kids love to crawl, play, and run all over the house. One of the dirtiest parts of your home is the floor. Make your "runway" a clean one by keeping the floors clean and having guests take of their shoes when entering the home.
Get on Your Baby's Level – To be sure you've completely baby proofed your entire home, crawl around and view everything from their level. You'll be surprised what you missed!
Clean Baby's Toys in and Out of Storage – Clean, disinfect, and rinse toys thoroughly periodically. When Ali took her older son's toys out of storage and gave them to her daughter, she made sure to thoroughly disinfect them to combat germs, mold, and mildew.
Know When to Disinfect – Messes like raw eggs or meat in the kitchen are messes that need to be disinfected after being cleaned with regular methods. That's, of course, in addition to regularly disinfecting commonly touched surfaces.
Schedule Regular Social Activities for Yourself – New moms (and dads) see a drastic drop in their social lives when they bring home their new babies. While we moms and dads want to be with our babies at all times, it's very important to socialize outside of the home. It keeps your mind and your outlook healthy.
New Moms Can Find Help
As a former new mom, I know how overwhelming it can be. Whether you're trying to figure out what to clean and how or just trying to maintain you wits as you navigate the waters of new mommy-dom, Lysol and their page for new moms can help. It's a great resource for both cleaning and general information relating to health, and I think it will be a big help to new moms.