I received compensation and product in exchange for posting. All my opinions are my own and not swayed by outside sources.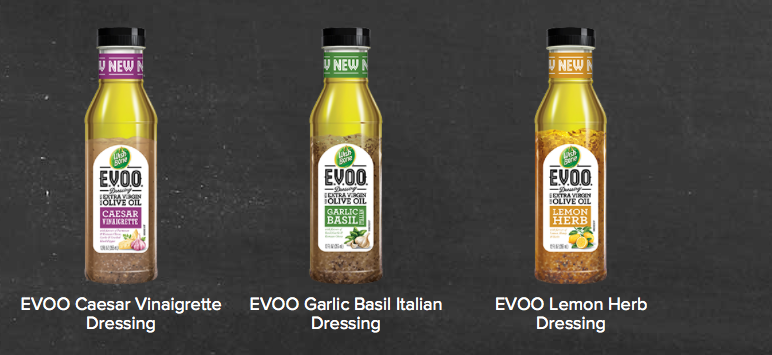 I have and will always be a big Wish-Bone salad dressing (#1 Italian dressing in the world).  The Fat Free Ranch is a favorite in our household. However, when I found out about the new EVOO Wishbone dressings, they might have even replaced by obsession with the ranch. They are that good! The EVOO (Extra Virgin Oil) dressings come in many different flavors and are my new replacement for the traditional oil and vinegar dressings.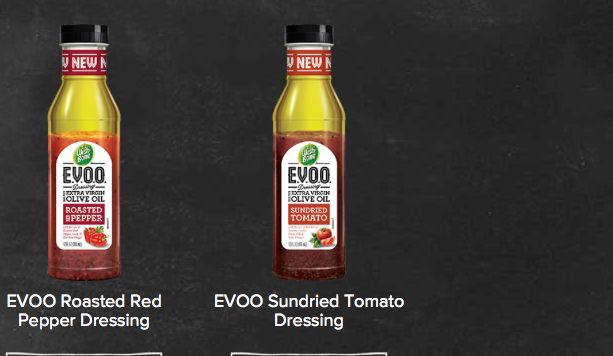 The EVOO dressings include EVOO Caesar Vinaigrette Dressing, EVOO Garlic Basil Italian Dressing, EVOO Lemon Herb Dressing, EVOO Roasted Red Pepper Dressing, and EVOO Sundried Tomato Dressing.  What makes these dressings stand apart is the quality and the nutritious value of the olive oil that they use.
Chefs and food lovers everywhere seek out extra virgin olive oil because of its extremely high quality. Wish-Bone saw the importance of this and  is bringing their signature "flavor you can see" to a new line of dressings made with this in-demand ingredient – Wish-Bone E.V.O.O.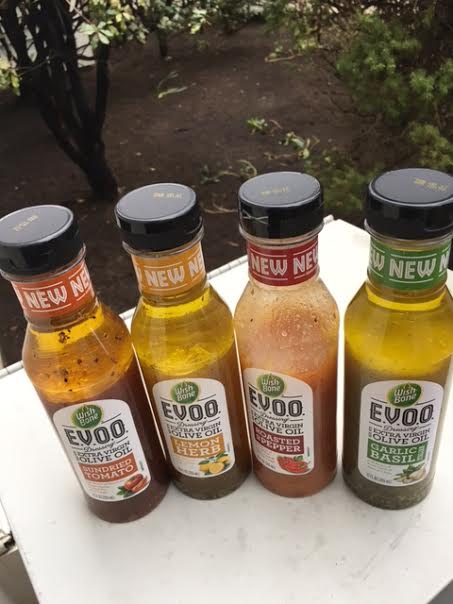 Extra virgin olive oil comes from the first pressing of olives, picked at the peak of ripeness to capture maximum flavor. This makes these dressings a great choice to enhance any salad, marinade or recipe. Wish-Bone has even developed one-bottle recipe ideas to make a protein, a side dish and a salad, all dressed with E.V.O.O. dressings – one recipe for each of the five unique, delicious flavor varieties!
We use these dressings EVERY SINGLE TIME!  They are an awesome replacement for the olive oil and balsamic vinegars we were getting bored of. Our favorite is the EVOO Garlic Basil Italian Vinaigrette Dressing. EVOO Garlic Basil Italian Dressing has flavors of Basil, Garlic & Romano Cheese, and is expertly crafted with extra virgin olive oil, balanced vinegars and our signature blend of herbs and spices for a one-of-a-kind salad dressing experience. I use it on top of my tomato and mozzarella salad that I usually make every night.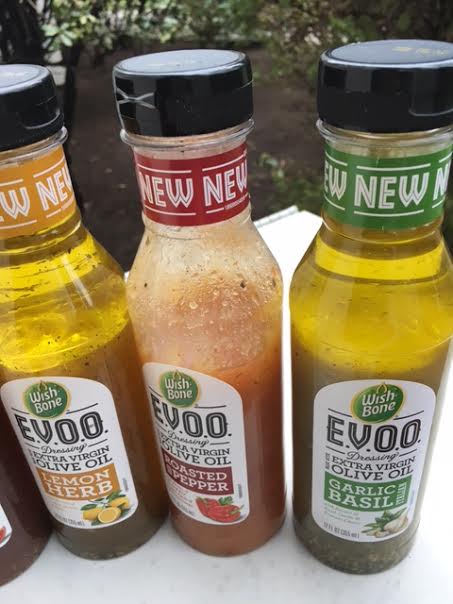 These dressings are NEW and DELICIOUS. They are available all over now so be sure to pick them up today. You can thank me later!