This is a sponsored post for SheSpeaks/Walmart.
With three small children, I always find the need to stock up on products that we need the most. There is nothing worse than buying a 12 pack of diapers to find out that you need to run to the store the next day to get more. There is nothing worse than buying a small shampoo and finding out that the tiny bit you bought, your child used up. There is nothing worse than buying a single razor and having it break. In our family, we think big which means I have to #StockUpSave on all the products in advance of me running out. With my busy lifestyle, I have to be prepared at all times with our household necessities. Gone are the days when I buy single products…Hello are the days when I am prepared with bulk and bigger sized products from Walmart!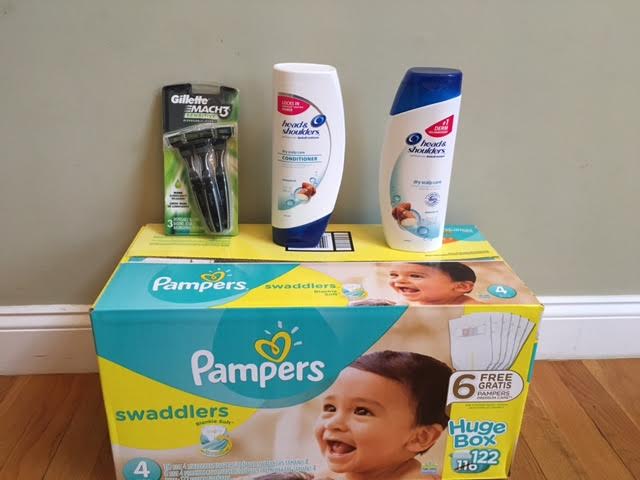 This month, you must head to your local Walmart to get everyday essentials for less! Right now Walmart is participating in the Stock Up & Save program where you can buy all the best products at Walmart and in turn not only get a great value for your money, but stock up on savings.
These are the awesome products that are available for purchase through the #StockUpSave program at Walmart:
Bounty Select-A-Size 12-Pack Mega Roll
Tide 100 oz. Original HE Liquid Laundry Detergent
Pampers Swaddlers Huge Box
Head & Shoulders Dry Scalp Shampoo, 23.7 oz.
Head & Shoulders Dry Scalp Conditioner, 23.7 oz.
Febreze Air Effects Linen & Sky
Dawn Original 75 oz.
Gillette MACH3 Sensitive Disposable 3-Pack
Venus Sensitive Disposable 3-Pack
Gain 100 oz. Original Liquid Laundry Detergent
Charmin Ultra Strong 36 Double-Roll Pack
Crest Pro-Health Advanced Toothpaste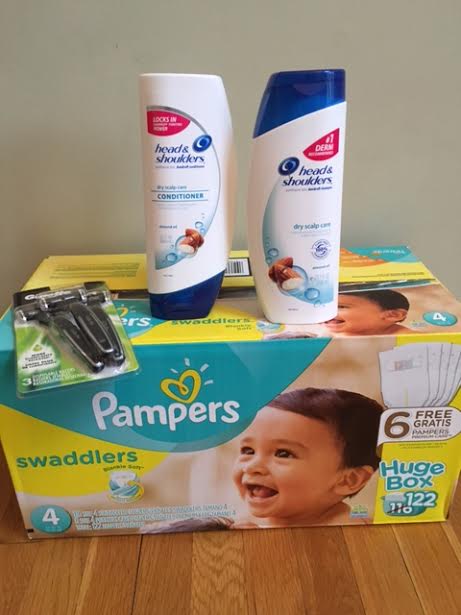 The April Stock Up & Save Event is full of the top brands like Tide, Bounty, Pampers, Venus, Gillette, and more. When you stock up to get everyday essentials for less, you won't run out when you need something most. This is huge for our busy family of 5! I have no time to keep going to the stores so this makes it easier for me to stock up on my necessities and save money in turn. Also when you stock up, you can save even more by checking out rewards from P&G with the Ibotta app beginning April 11! Lastly if  you're afraid of missing out on the event, you can "attend" the April Stock Up & Save Event on Facebook to learn more information and get reminders throughout the month.
For our family, I decided to Stock Up and Save by purchasing Pampers Swaddlers in the huge box. You don't know how many diapers we go through for this cutie: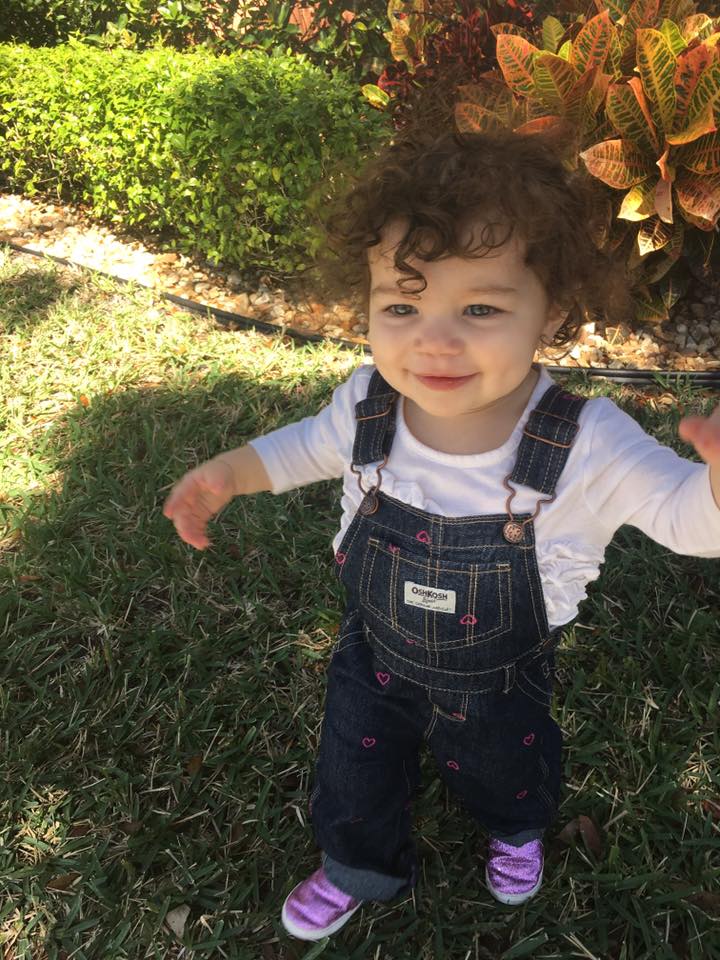 By buying them in bulk, I feel confident that not only am I saving but I am saving my time by not having to run out time and time again.
Of course, with summer coming, I need to make sure I have some great razors and that is why I bought the Gillette MACH3 Disposable 3 pack of razors. I am pretty sure these razors will last me through the summer so I don't have to get any more. Plus I am saving money doing it this way so it is a win-win!
Similarly I stocked up and saved when I bought the 23 oz Head and Shoulder Shampoo and Conditioner. A girl can never run out of these necessities!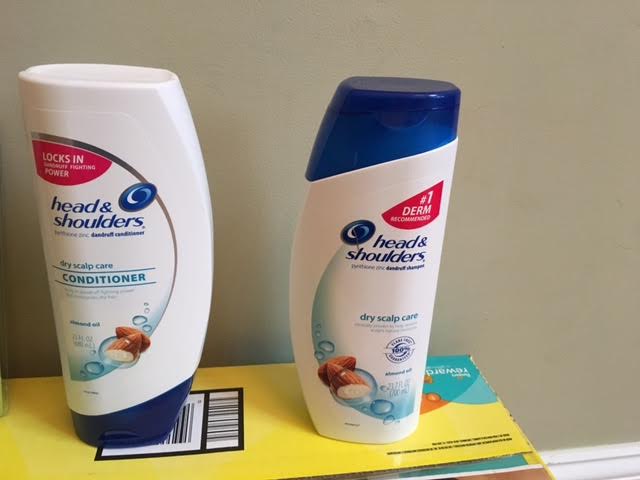 Now I know you want to take advantage of this program so head to StockUpSave.com or  save money by purchasing the above items at your local Walmart. Hurry because time is limited!