We received a sample for review. All opinions are my own and not swayed by outside sources.
If you like a good ole' car game amped up to the max, you definitely want to check out the Radio Control SpinForce Battle Game. This game is the ultimate game to knock your opponent out of the arena. When we received our game, it was extremely easy to set up. It comes with two speed race cars, two wireless remotes, and the main battle arena which measures 25 inches wide! It also includes two sets of stickers, two spare tires, and one screw driver.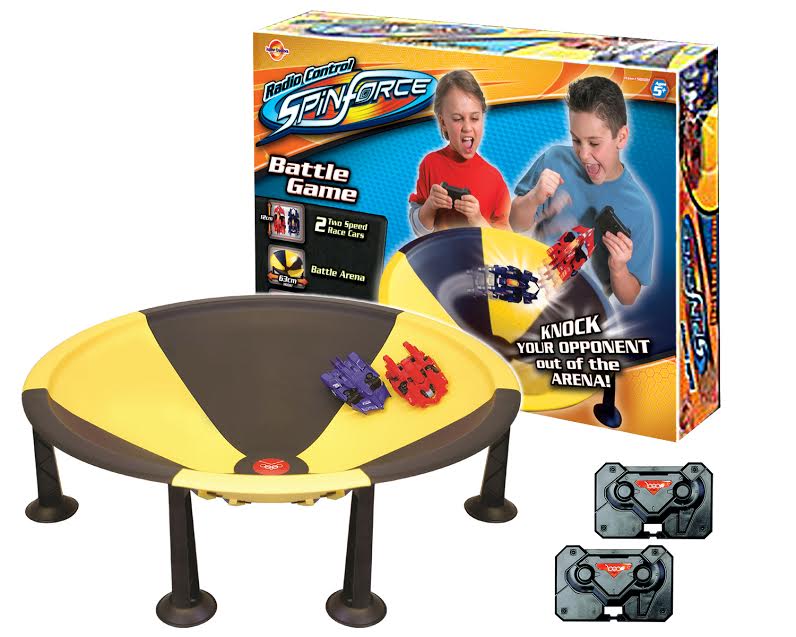 The goal of this game is to battle your opponents and race around the SpinForce Battle Arena while trying to maneuvering your position, and knocking your opponent out to WIN!  Infinite fun is seen with the battle gravity and G-Forces! Kids, teens and especially Dads will get a thrill from racing two cars by remote control in a circular dome as gravity, G-forces and a bit of strategy combine for a side-by-side race. Zane and his babysitter have a blast playing this game over and over, competing against each other. I never realized how competitive my Zane truly is!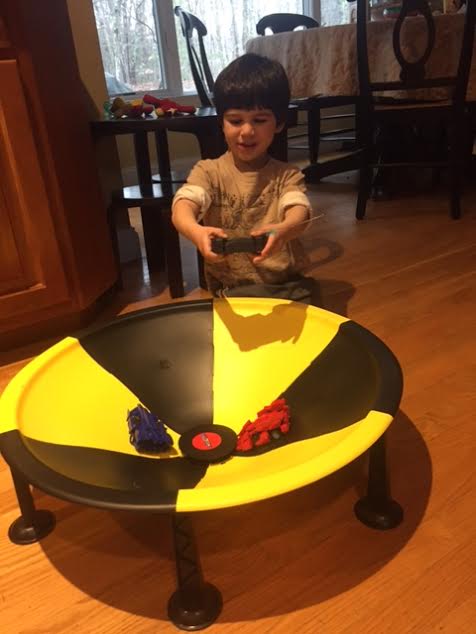 With the set up being easy and providing hours of fun, you do not want to miss out on purchasing this game! This takes the normal car game and amps it up to provide the ultimate in fun. Jupiter Creations CEO Michael Katina showcased the centrifugal force car race at last month's Toy Fair in New York City. "The quality has dramatically improved since we first launched SpinForce," he told retailers and reporters. "We focused on three areas of play: better race car quality and reliability, better controller functionality and an easier method to snap the enclosed race arena together."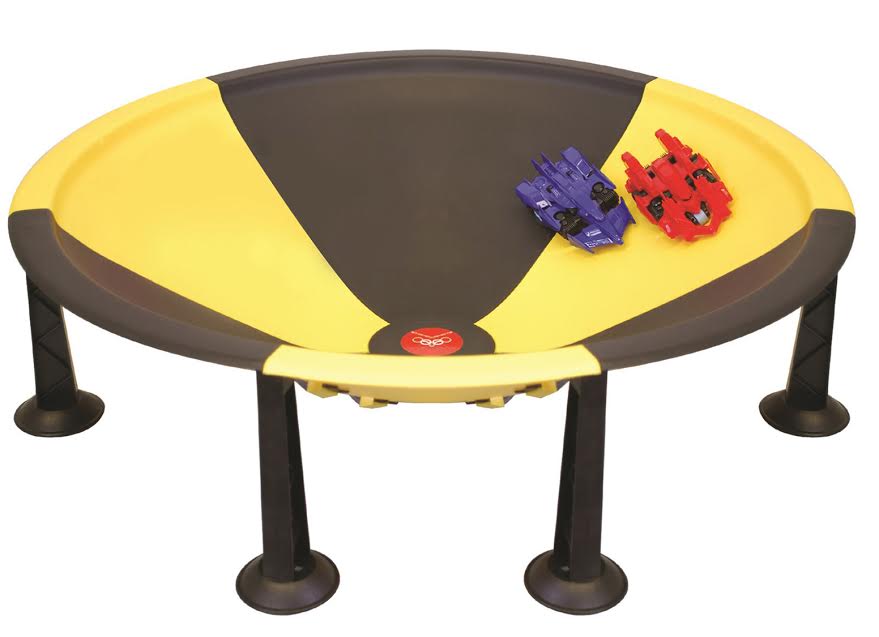 When we played this game together as a family, we loved it and had a grand ole' time. It provides laugh after laugh which is one quality I look for when purchasing a game. I need a game that will allow us to just have fun in this crazy world we live in and Radio Control SpinForce Battle Game does just that.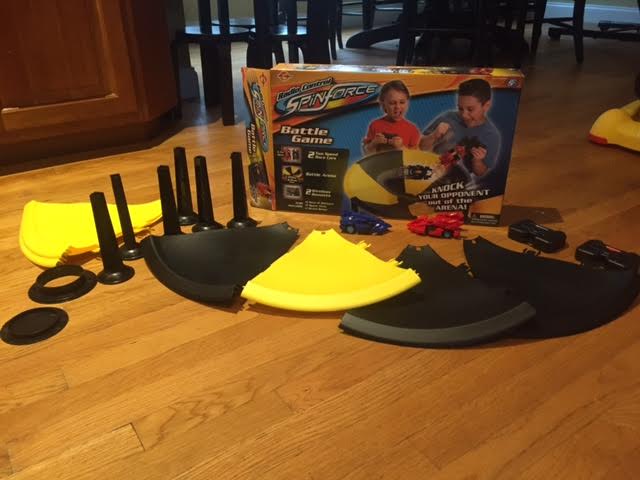 To purchase this game, click here: SpinForce. Have fun!