I received a Disney Parks kit for having my own party. All opinions are my own and not swayed by outside sources.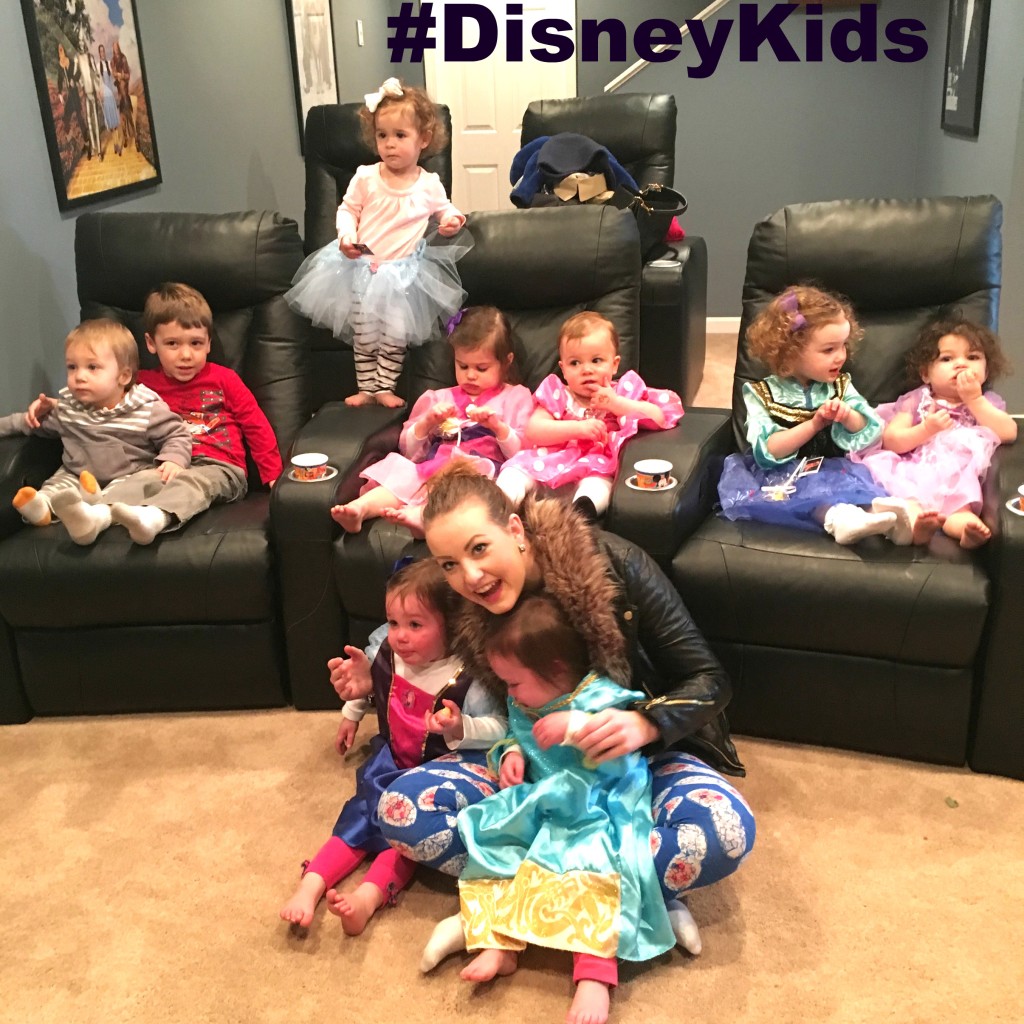 If you know me, you know that I am a HUGE Disney addict. I can tell you that I have been to Disney World at least 15 times so far, Disneyland twice, once on a Disney cruise, once running a Disney marathon, and have been on five Disney press trips to LA so far. I told you Disney addict here! Whenever anyone has any Disney related questions, they usually call me. I have been known to be the Disney source for all things Disney. That is why I was SO excited to find out that I was going to host my own #DisneyKids Preschool Party for Taylor and all her little friends.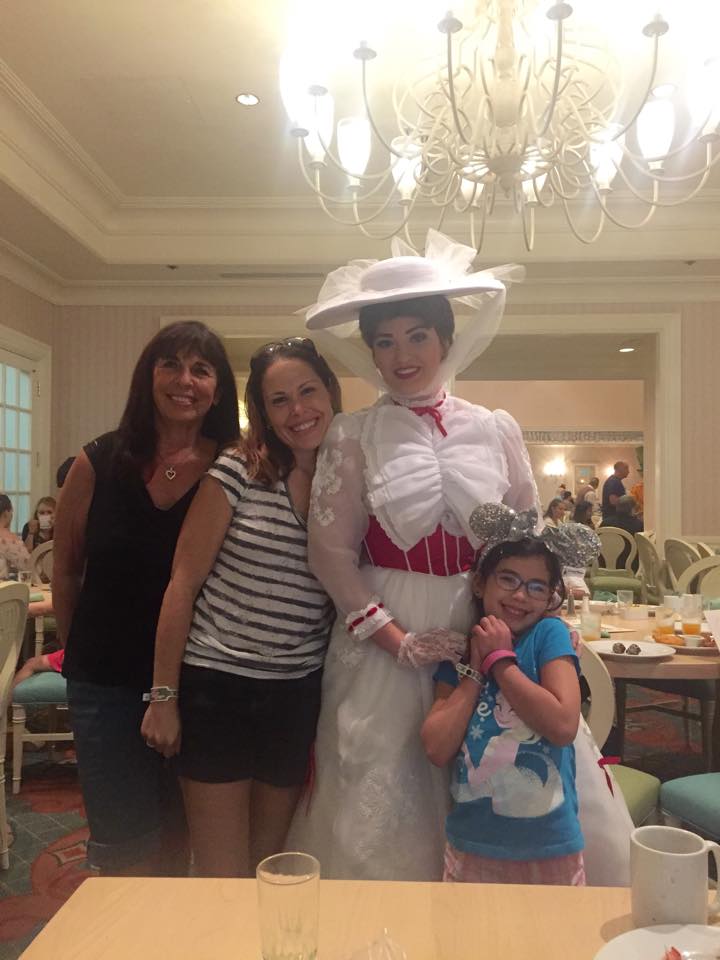 When we got our official Disney box, we opened it up to find so many wonderful items including Disney party supplies, Disney party favors, Disney themed activities, Disney crafts, and a Sofia the First suitcase. We also got great goodies from companies such as HP, I Love to Create, Nesquik, Banfield Pet Hospital, GLAD, and so much more! Immediately Taylor (age 22 months) helped me open it up and screamed MICKEY! While the rest of the family have been to Disney World, Taylor has not but Mickey Mouse Clubhouse is her favorite show and she learned all the Disney characters this way. She was delighted to see all her favorites come alive with this AMAZING package!
I decided to invite all of Taylor's little preschool friends over one day after school for our #DisneyKids Preschool Playdate. They all range in age from 6 months through 4, so I knew this party would really excite them. Having different Disney Junior themes including The Lion Guard, Sofia the First, and Jake and the Neverland Pirates, I knew there was lots of fun to be had by both the boys and girls at our Disney party. After all, most of the little ones at our playdate are Disney obsessed!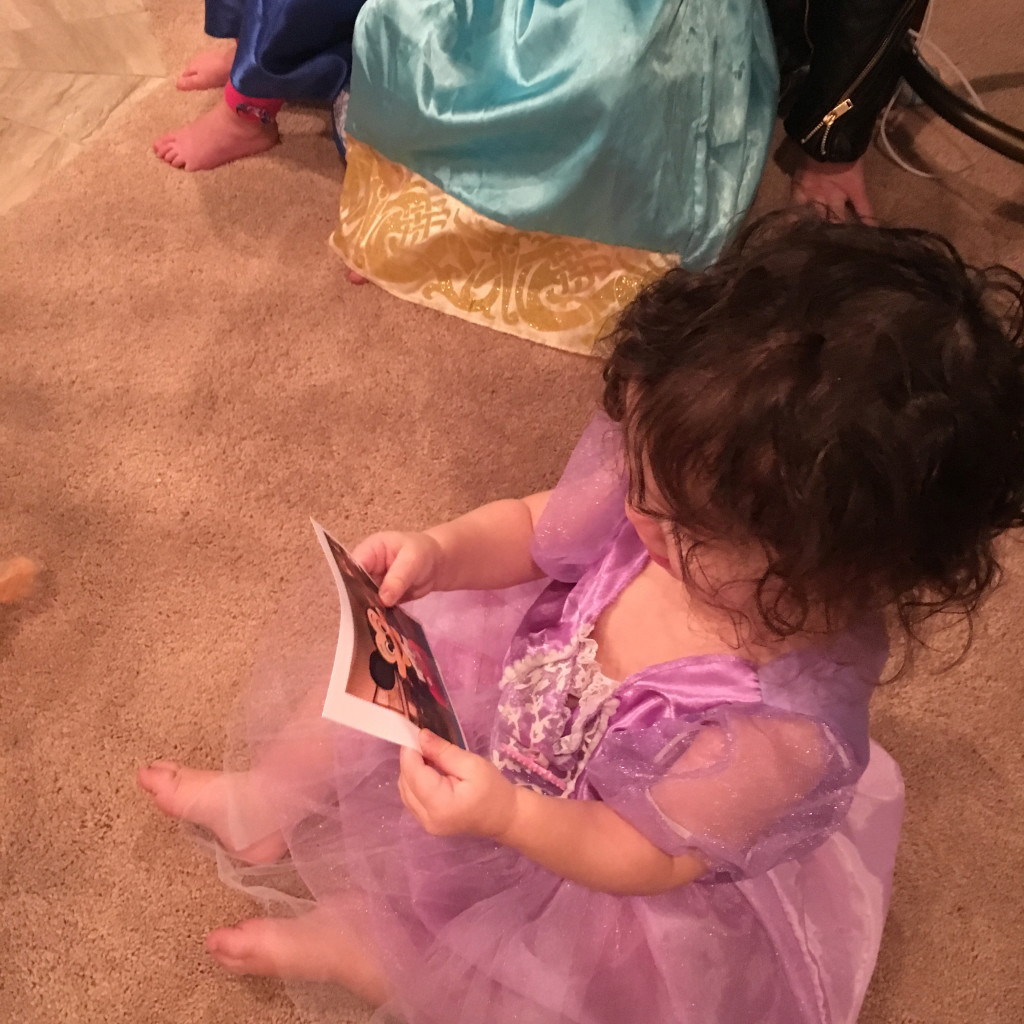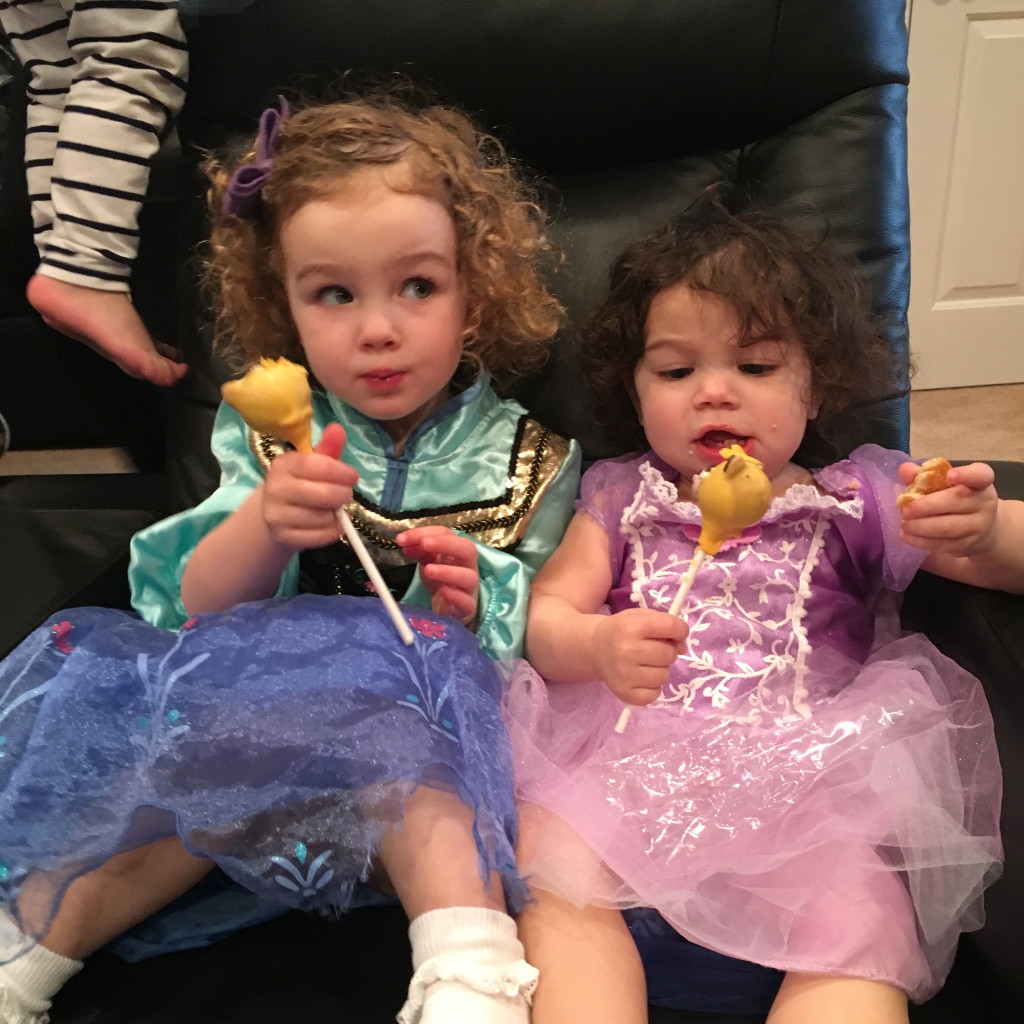 I revolved the theme of the party around making Disney come alive in our very own house. Some of the kids never been to Disney so I wanted to show them just how fun Disney is and making my basement into a magical Disney playdate by bringing Disney World Resort magic to life.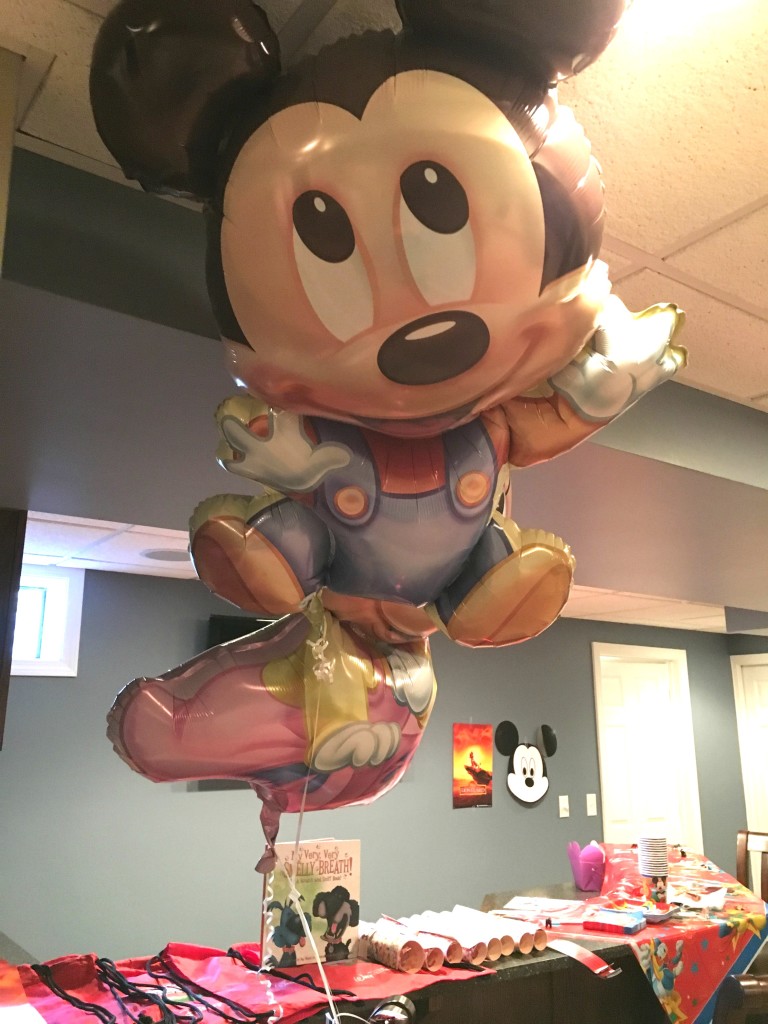 Of course, when you have a party the first item is always the food. We had three main food and drink items. The first was our Mock Dole Whip and you can find the recipe here: Mock Dole Whip for our Disney Party!
We also provided Mickey's Chicken Salad and Minnie's Tuna Salad: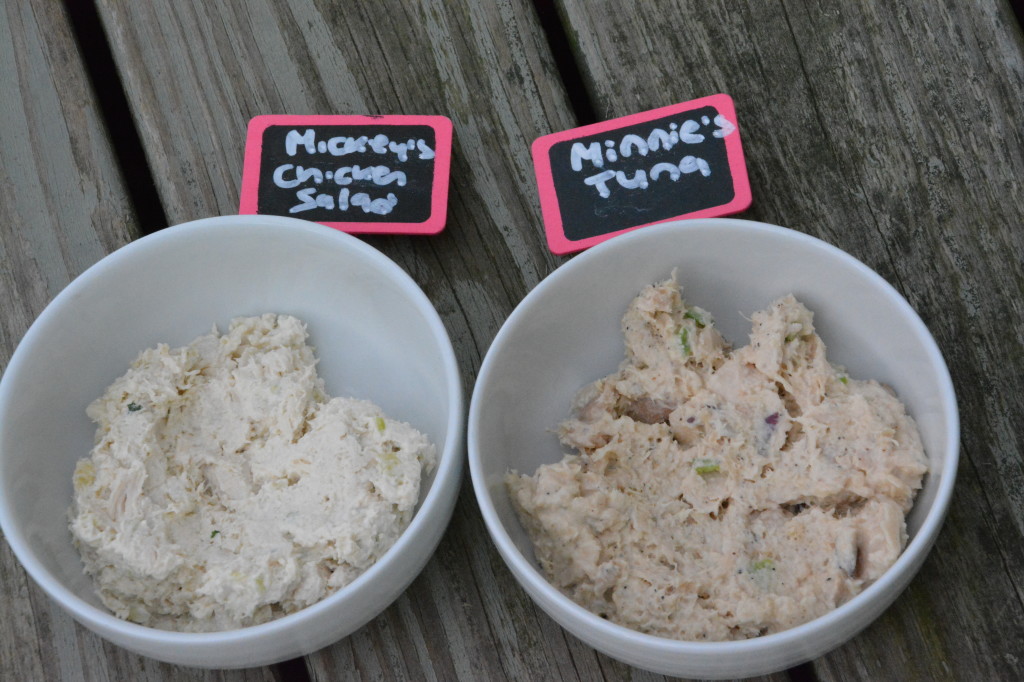 Since they are all little kids who love cake, what better way to celebrate The Lion Guard then with these ADORABLE Lion King cake pops. They were truthfully the hit of the party!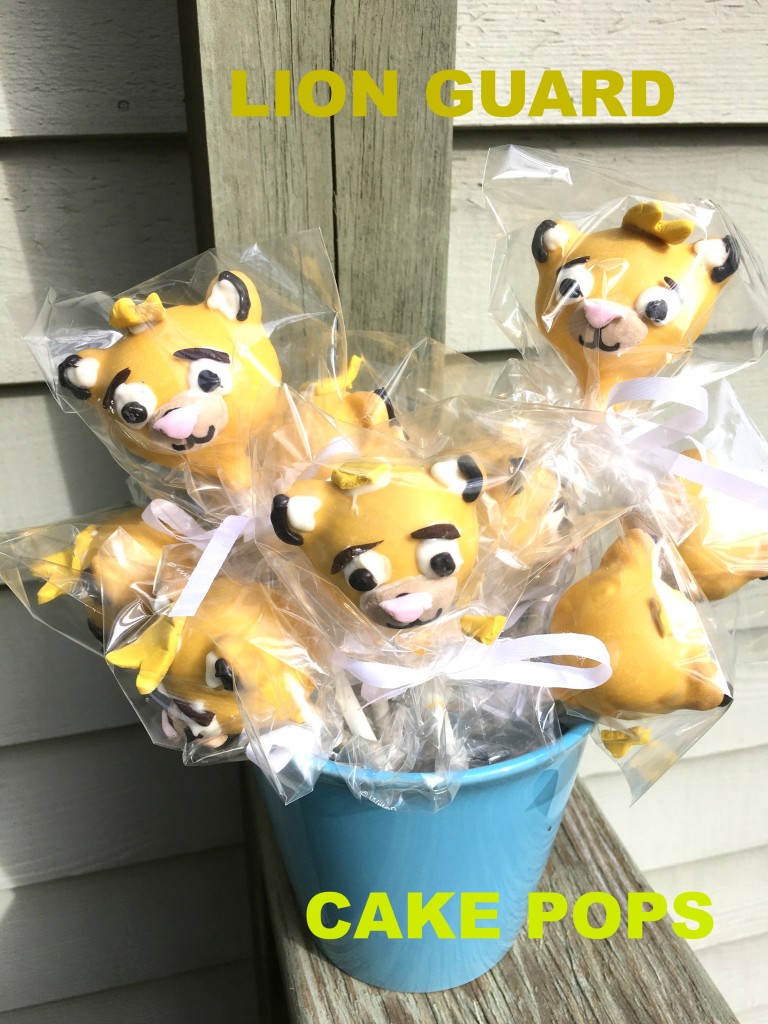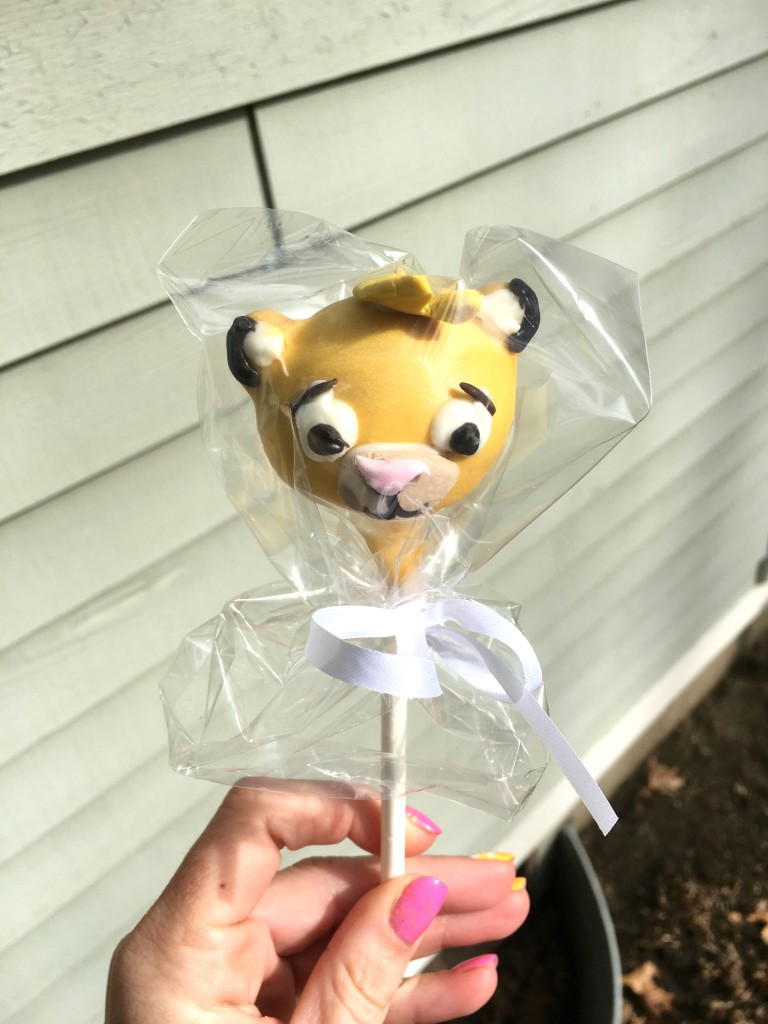 Along with cheese, crackers, and other preschool goodies, we had the food ready to go!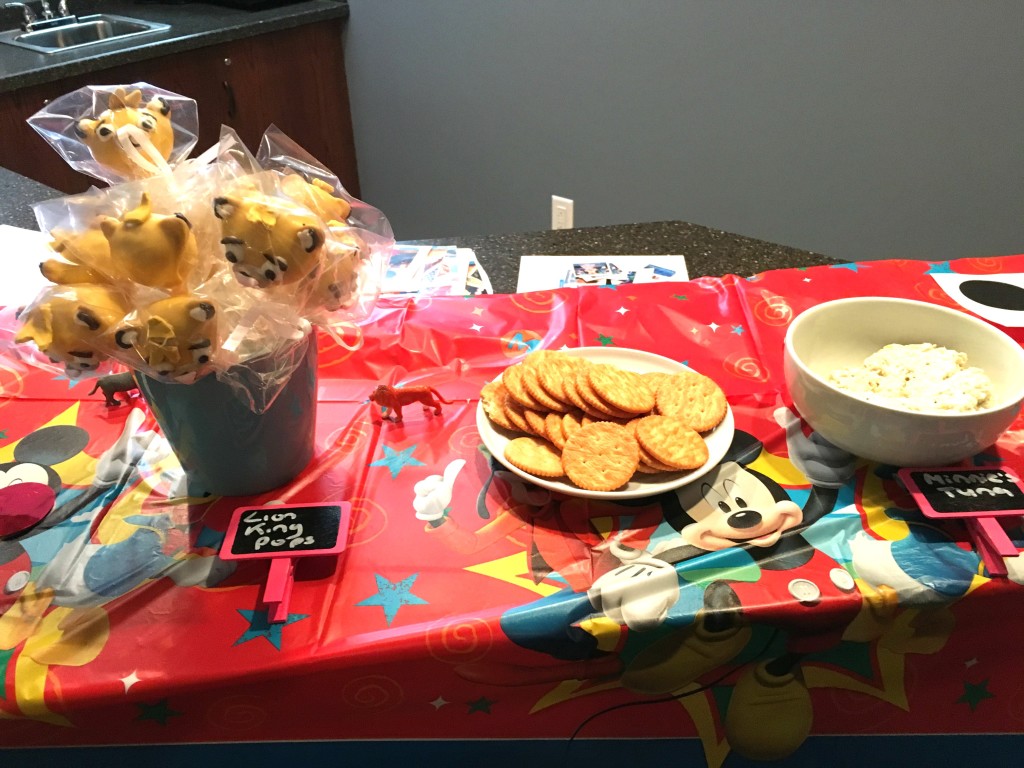 At the party, I started with a princess and prince dress up station so all the kids can put on their favorite outfits and allow Disney World to come to them.
We then proceeded to the craft portion of the day where we had fun participating in the Live on Stage! Puppet Show! For this, I had each child select a Disney Junior character which was included with our kits. The moms helped them cut out their characters and then glue them onto the paper bags. At this point, they went to town painting and coloring the bags. Once they were finished, we let it dry and had our own puppet show. The older 3-4 years aged children helped the younger 1-2 years olds with the show. It turned out SO CUTE!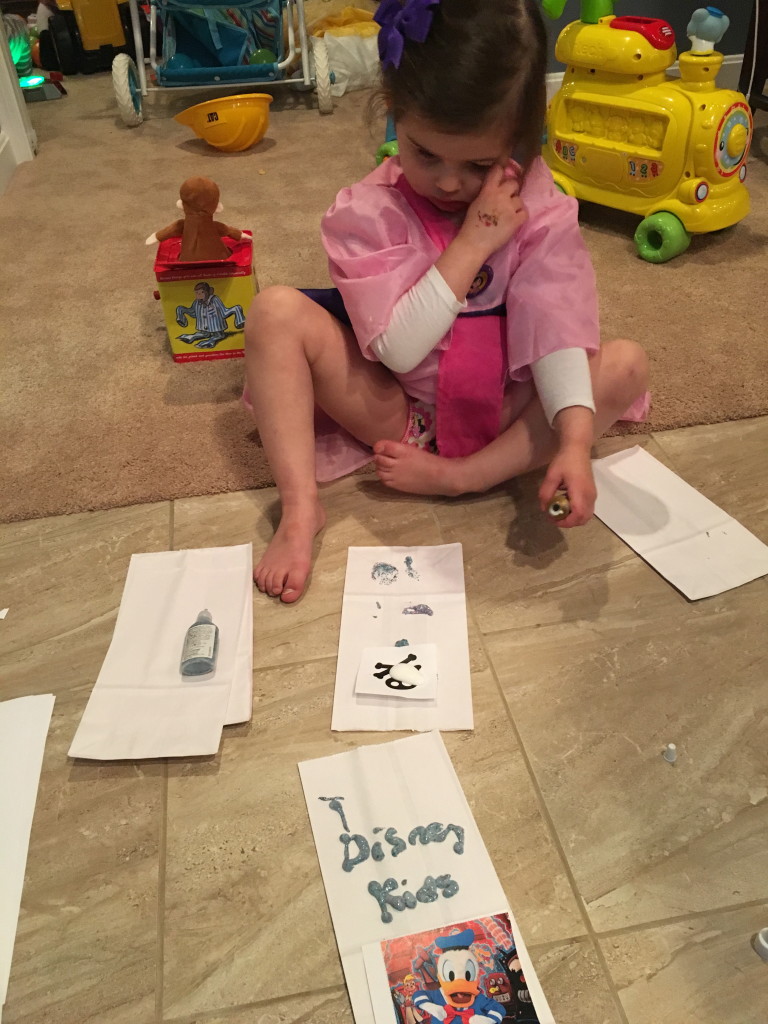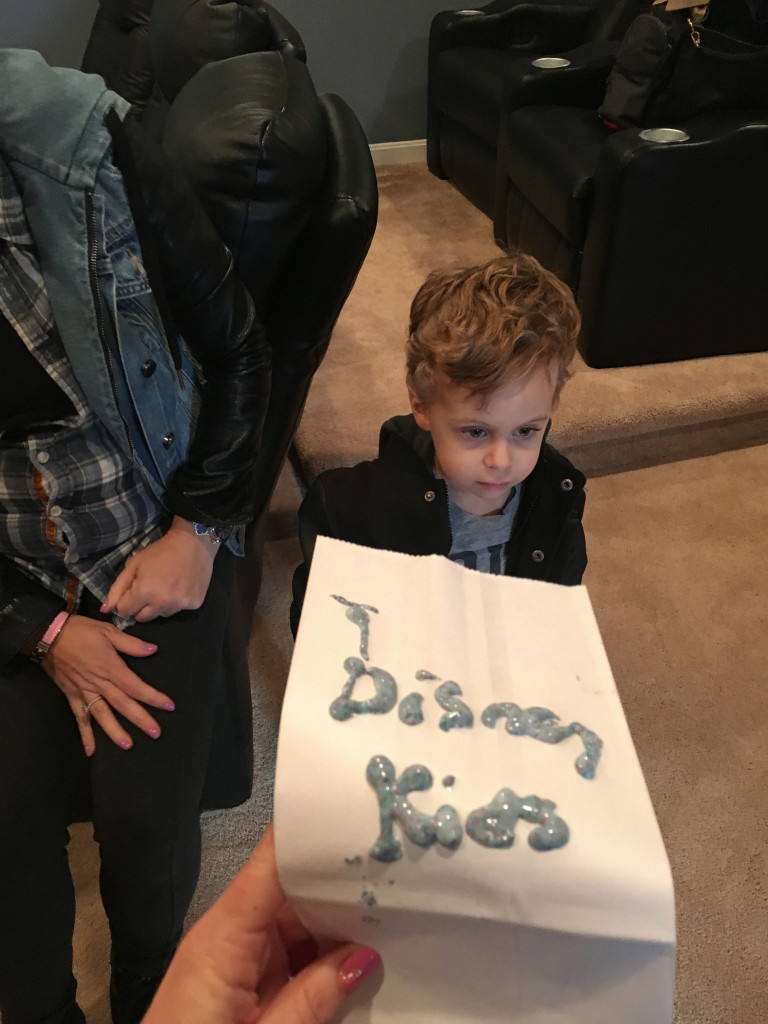 Next stop, we played Walt Disney Resort Attraction Memory Game which had the kids really excited. It was very easy to set up this game with all the necessities given in our set. Each card has various Disney themes and the backs of the cards had the Walt Disney World Logos. Each child took a turn trying to get a match. Since they were young, we allowed them to leave a few cards up to find the matches easier. This game really had us going for a good half an hour.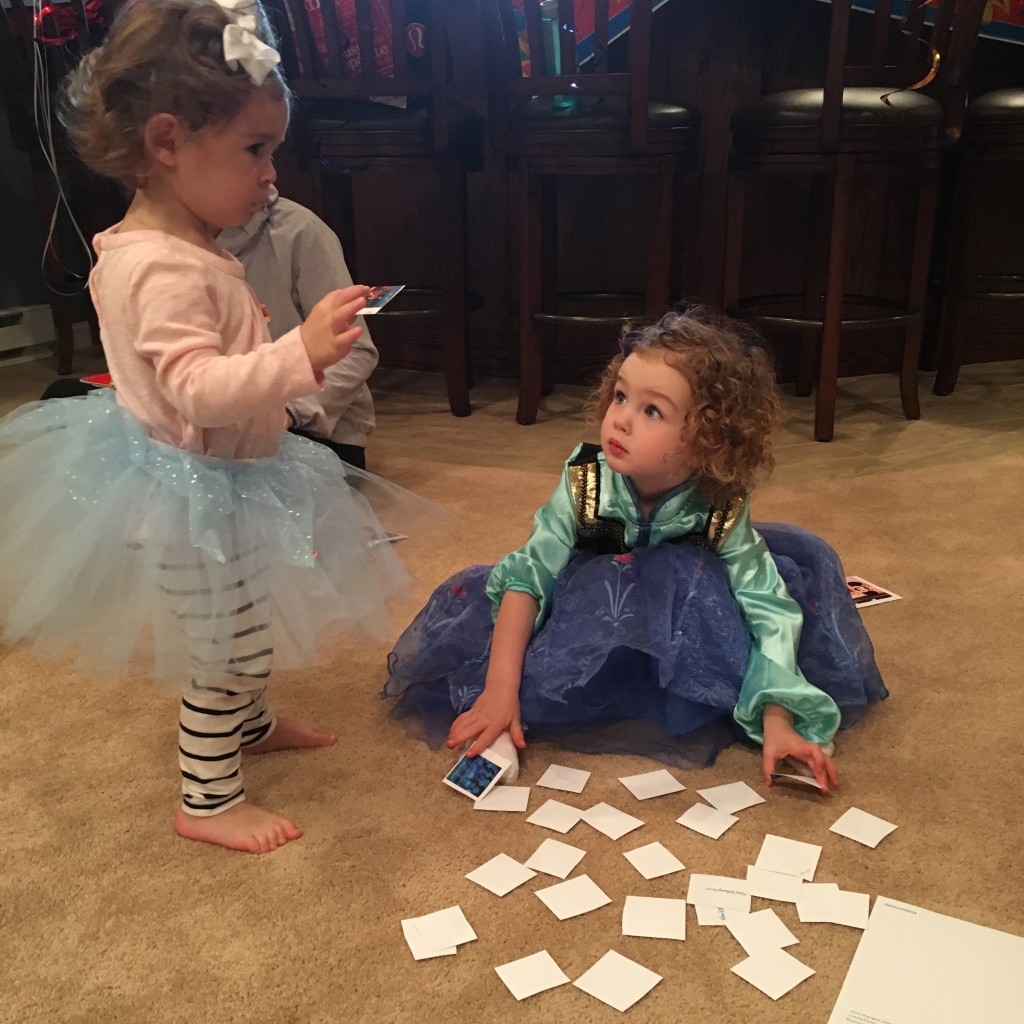 Since we were bringing Disney World to us, we also played the Walt Disney Resort Four Parks Game where we were able to "travel" across the four parks in this interactive game. We had the players visit the various parks via the signs provided and it was fun watching the kids travel from the corner to the room to the next when I called out the parks. These little ones loved running!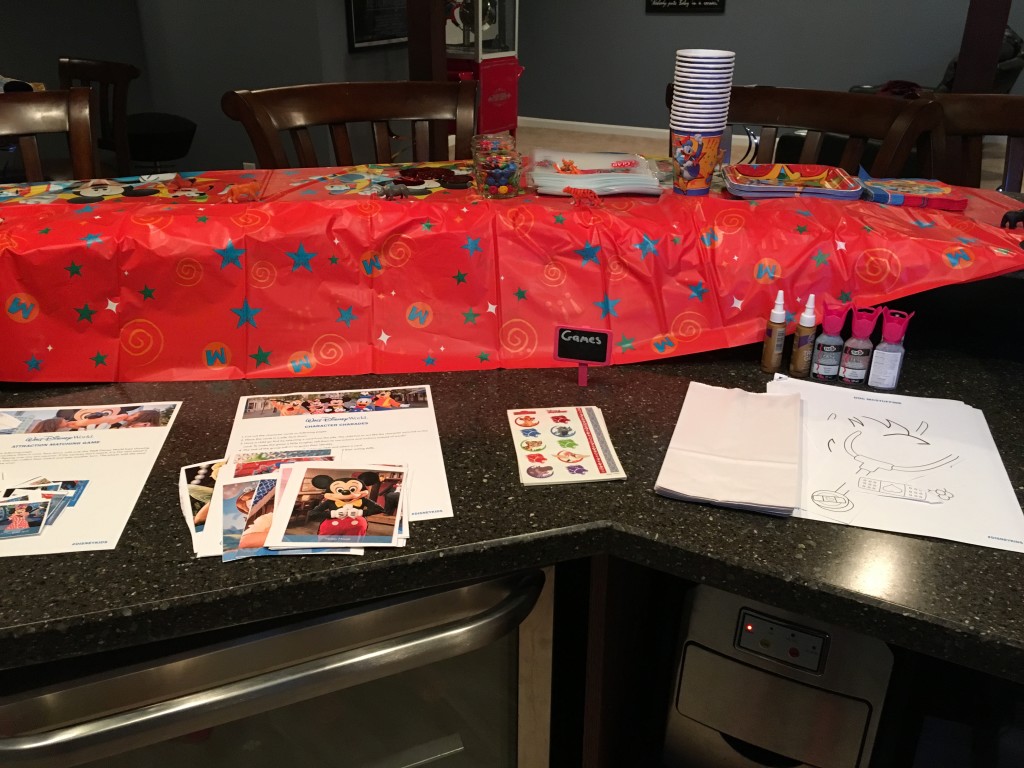 We also had a lot of fun with the Walt Disney World Resort Character Charades where it allowed the little kids to step into their favorite Disney characters and play a game of charades. The parents did a lot of the acting out and the children had to guess. They were pretty darn good at knowing their Disney characters. I was super impressed!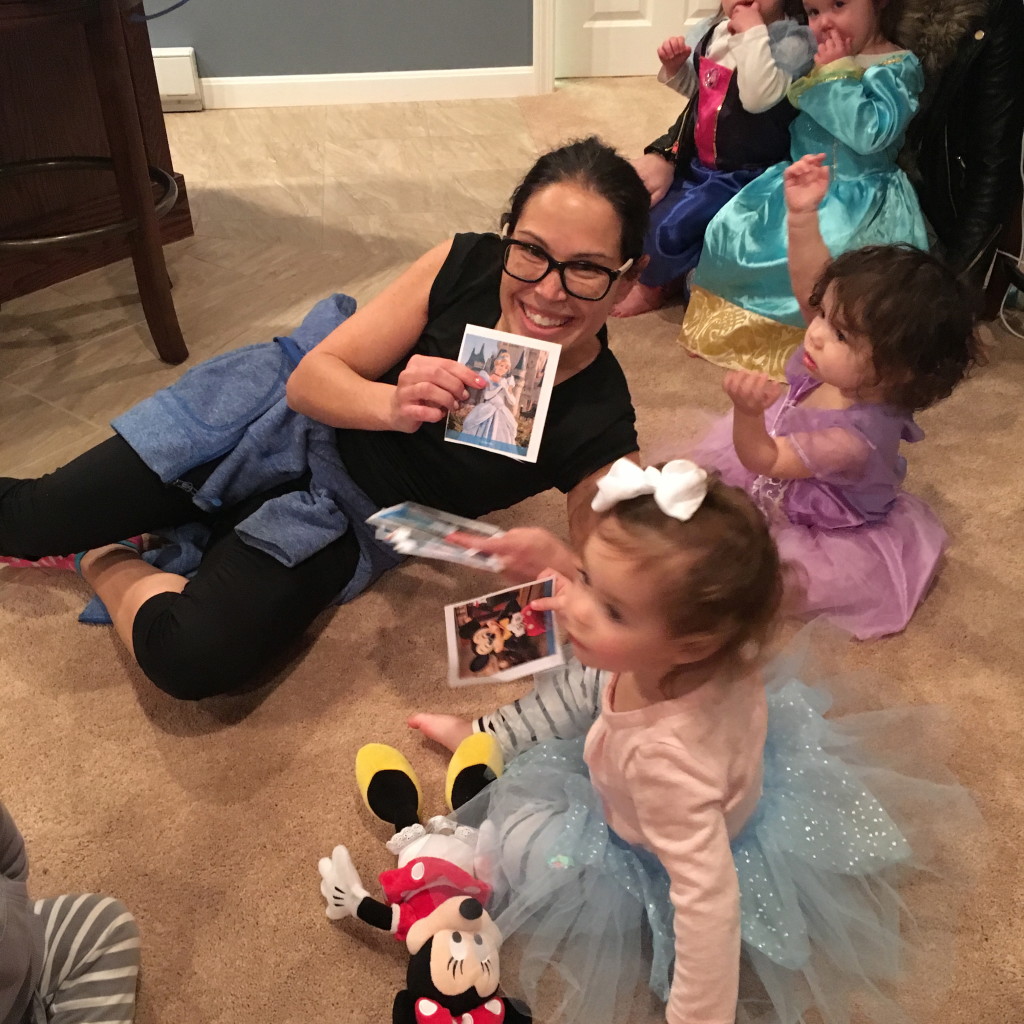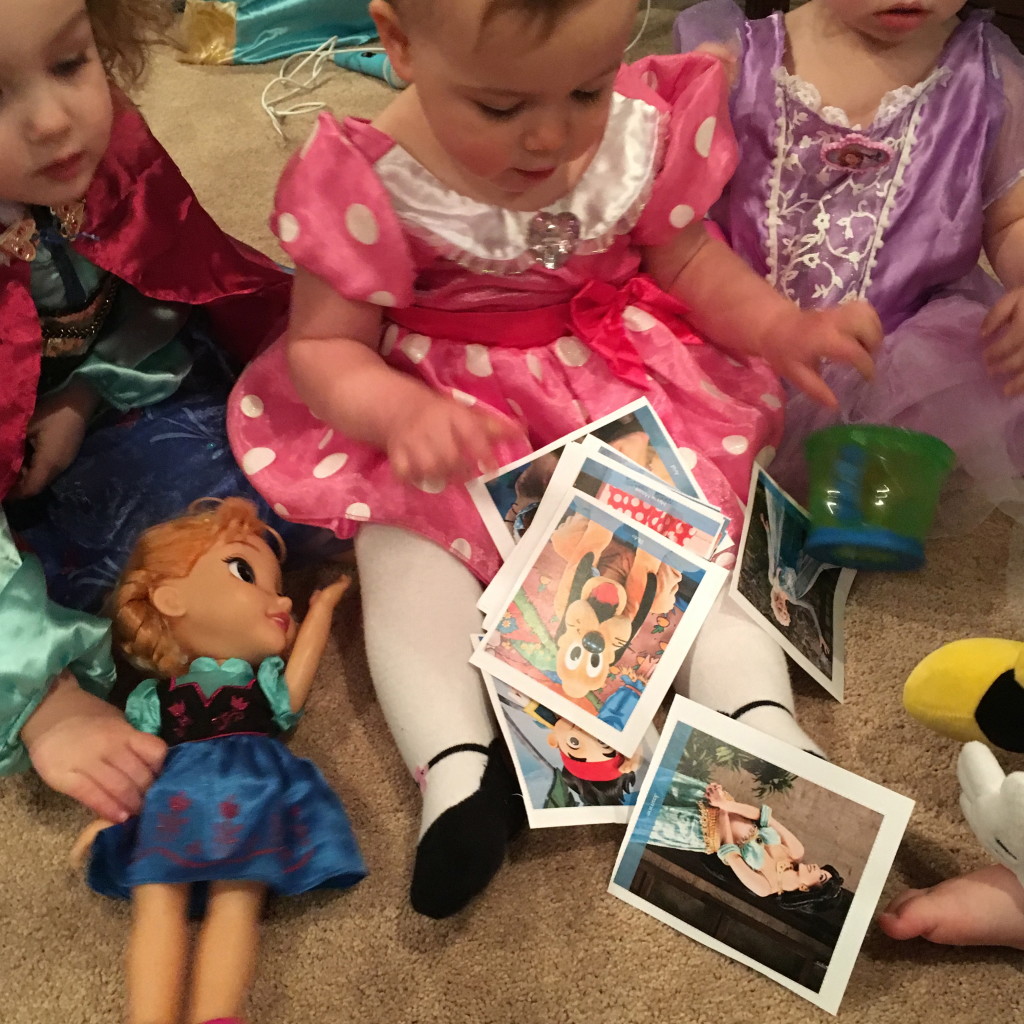 At the end, we played a fun game of Pin the Smile on Mickey similar to pin the tail on the horse except this time it was with Mickey's grin and Mickey's face. A fun classic game that is turned into all things Disney!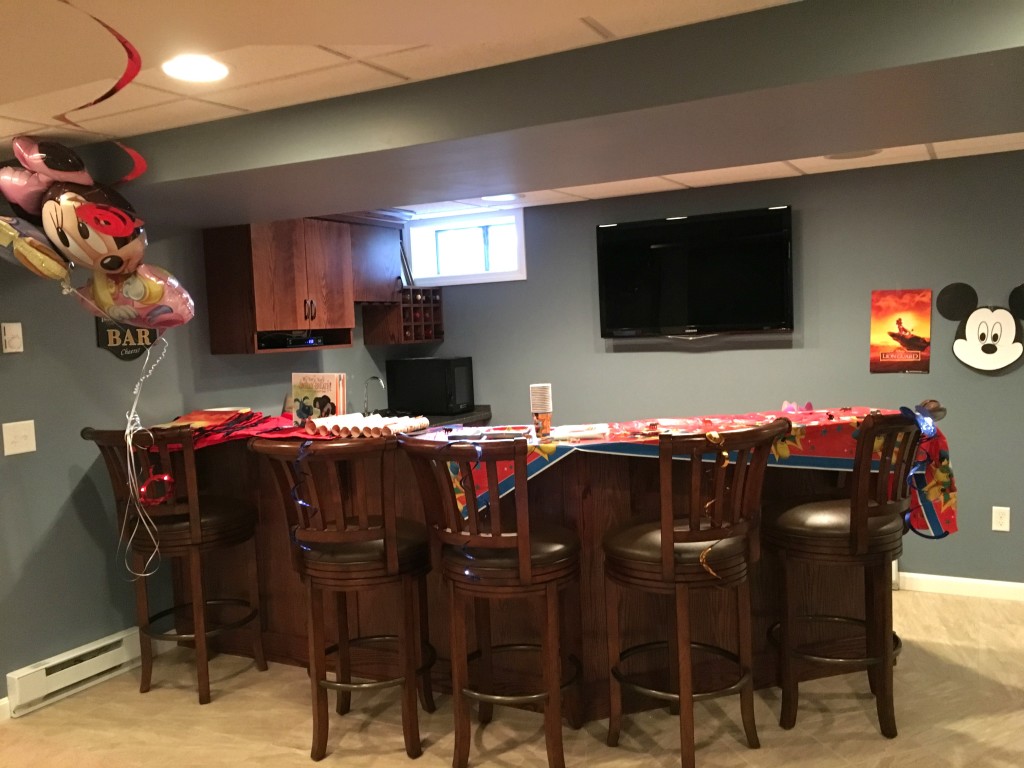 This truly was a magical playdate for Taylor and her little preschool friends. Since Disney is quite far away from us, it allowed our guests to experience the magic of the Disney parks in the confines of our own home. At the end each child left with their own goodie bags including Disney parks maps and attractions. The Disney magic worked because all the kids asked their parents to take them to Disney World at the party! Everyone deserves to see the magic of Disney World!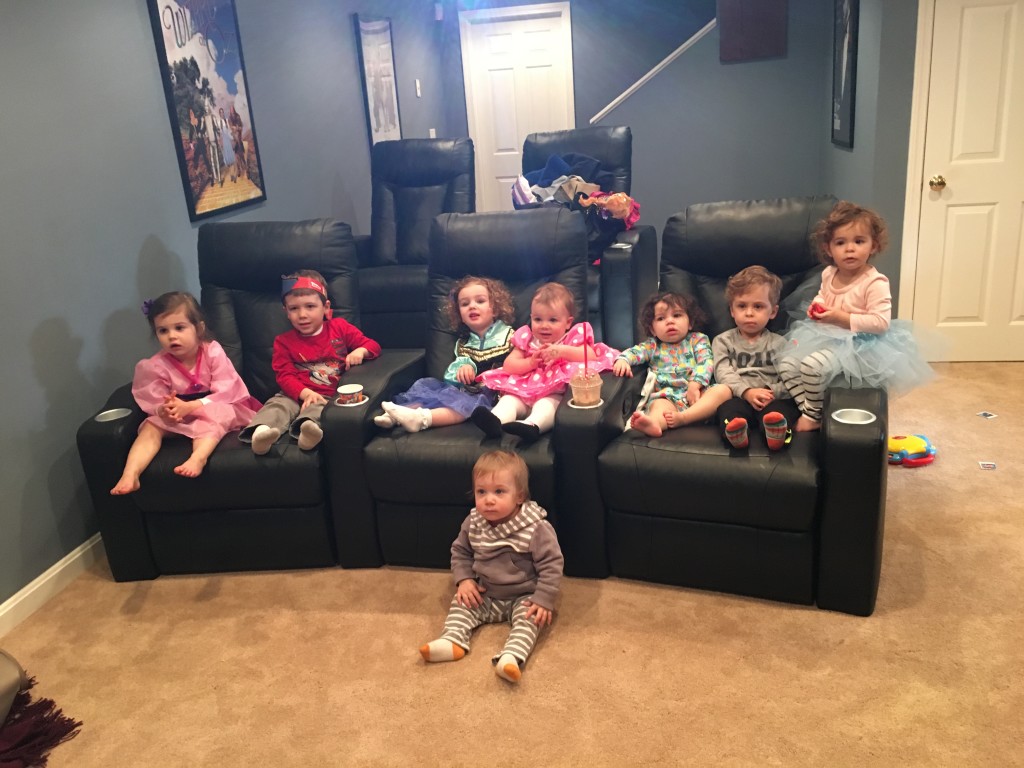 Thank you Disney Parks and Mom Select for this amazing opportunity to host our own Disney Parks Preschool Playdate. I can tell you that I made 10 children really happy that day and really brought the magic of Disney to them in my home, so thank you! We are now excited for our next trip to Disney World in the fall!