The opinions in this article are my own. I do not work for, or with, any brand mentioned in this article, nor do I have any official relationship with them. I have a relationship with Gigasavvy, for whom I create original editorial content.
Zane just started playing soccer last year and he loves it. Sure he is only 5 but organized sports start at this age. Last year he had a hard time getting to the ball and then once he got to the ball, he had a hard time kicking it. I was determined to find a way for him to gain confidence by getting better in the game.
Then I found out about SOCKIT which allows you to light up your shot, and turn on your game!  The SOCKIT vision came out when Joe Briganti wanted to find a simple and effective way to help his two young daughters become more skilled at soccer. After searching sporting goods stores, online retailers, and trying countless training aids nothing lived up to Joe or his daughter's expectations of fun with real results. And so with that, SOCKIT was born!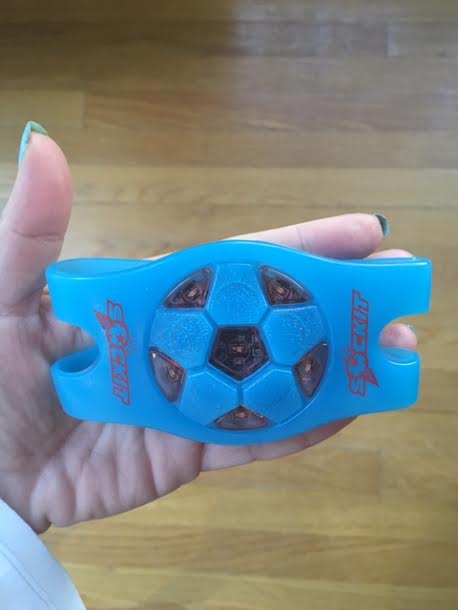 The SOCKIT is the ideal light up trainer that makes learning the game fun. It fits on either the left or right foot and then once placed on the shoe, will keep the shoe laces in place. It is very easy to put on the SOCKIT and it allows your children to have confidence playing the game. The SOCKIT makes learning the game fun and exciting!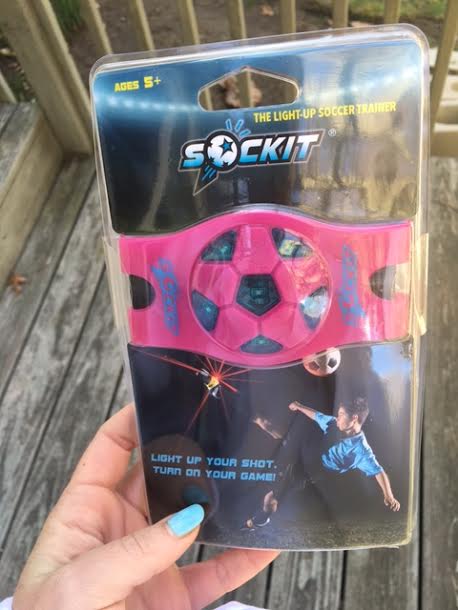 The SOCKIT teaches proper techniques and provides instant feedback to the player. It encourages practice and player development in shooting, passing, and juggling. It is there to turn young players into future all-stars. The SOCKIT is backed by a non-queston asked 30 day return policy and a 90 day limited warranty. *exceptions apply.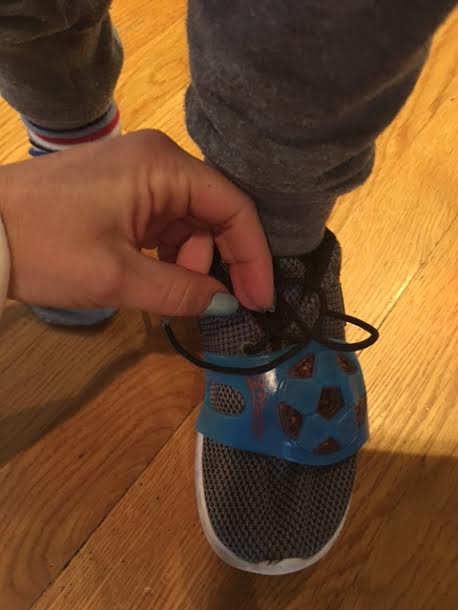 Be sure to pick up SOCKIT to make soccer much more fun and easier for your children! This soccer kit trainer is excellent!
Use CODE themommyhoodchronicles15 for 15% off first purchase, online only!