I received product in exchange for my review. All my opinions are my own and not swayed by outside sources.
Before I had children I thought I had it all figured out. After all, I had been a baby sitter more often than I could count and been around my fair share of children. That being said, I had a "how hard can it be?" attitude. It was only after the birth of my first that I realized how wrong I actually was. Having children was a whole lot different than just baby sitting them or helping relatives out from time to time. When it came to having children, there was no safety net to fall back on, no support from family or someone to take them 24/7; I was on my own.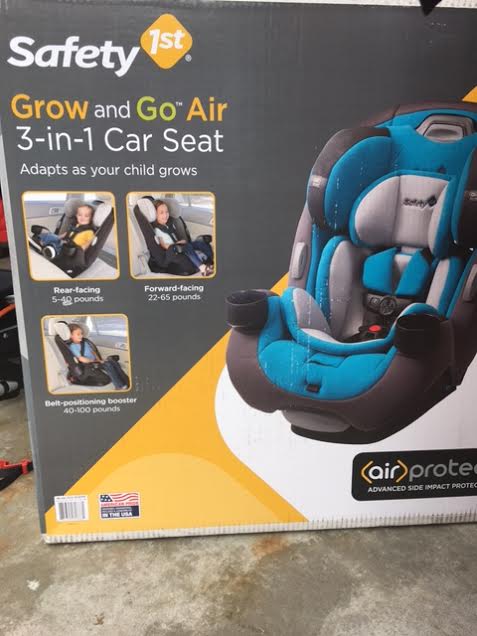 So, when it came to shopping for the children I took to the internet to find out what was used for what and which brands were best. Nothing was out of my reach and I often stayed up late night researching each product that I put on my baby registry. When I couldn't find what I was looking for on the internet I started asking my fellow moms which brands and products they liked best and would then turn around and research them as well. I couldn't be too careful when it came to the products that I would be introducing my little one to.
The very same could be said when it came to choosing a carseat. Now, before I even started thinking about having children, carseats were always a big issue to me. I was forever seeing my friends, who had children, sharing different information and recalls on carseats, so, I knew I had to be even more picky about finding a carseat for my little one that would provide the best overall comfort and protection while out running errands or visiting family/friends. I was already on high alert about the carseat I would be purchasing but when I was contacted with an opportunity to partner with Safety 1st to review one of their carseats, I jumped at the opportunity. I had always heard nothing but great things about the brand so I wasn't hesitant at all to review the seat they sent.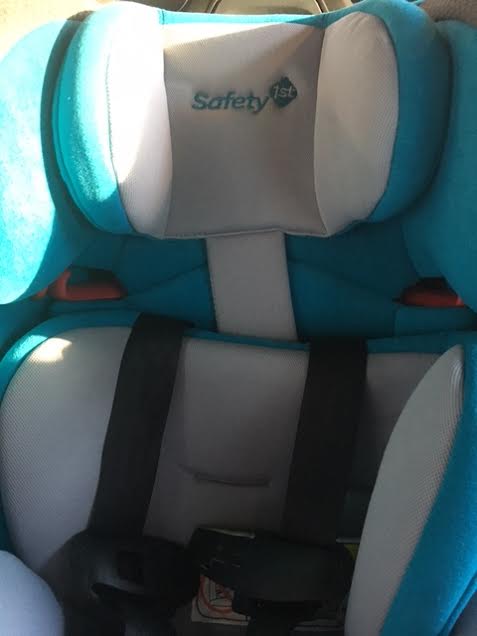 The Safety 1st Grow and Go Air is the perfect alternative if you're looking for a way to save money while providing your little one with the comfort and protection they deserve. Instead of having to switch carseats at every stage of their development, the 3-in-1 grows with your child. In the long run the Air saves you money and time spent on researching yet another seat for your growing child. It also features the latest in side impact protection so you can go about your daily errands with the peace of mind this new technology brings.
From newborns to toddlers the Safety 1st Grow and Go Air helps you keep all of your bases covered. It can be used in rear facing mode from 5-40lbs and front facing from 40-65lbs so you know you're keeping your little one protected during the most vital times of their development. As an added bonus, the Quick Fit Harness offers the additional convenience of being able to easily place and remove your child from the carseat without the extra hassle of having to search around for the harness and buckles/clips. It even allows you to adjust the harness and headrest in one easy step, so you can accommodate your growing child in the easiest way possible.
If you're looking for a new carseat for your growing little one or bringing your newest addition home, then look no further than the Safety 1st Grow and Go Air carseat. It puts the safety of your little one first while also saving you a ton in additional carseat costs and as an added bonus, it's also quite stylish!
Connect with Safety 1st on Facebook|Twitter|Pinterest|Youtube and never miss the latest news and updates!