I received a sample for review. All my opinions are my own and not swayed by outside sources.
I may not wear makeup everyday but one thing I try to do every single day is my hair. Truth be told, I have thick and sometimes unruly hair. About three times a week, I shampoo/condition my hair and then straighten it. Having somewhat wavy and frizzy hair, the key to straightening it is to get a good flat iron. For my flat iron needs, I now turn to Vanity Planet Tame Flat Iron which is UNBELIEVABLE!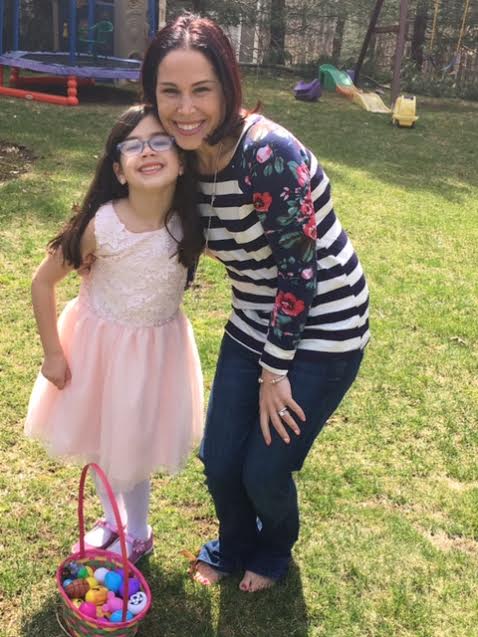 The Vanity Planet Flat Iron takes damp or dry hair and transforms it into beautiful, long lasting hair styles. Gone are the days where you have to sit with a flat iron for hours just to end up with it inevitably freezy. With this flat iron, you will have straight hair or waves depending on your needs!  Constructed with versatility in mind, Tame allows you to straighten or use the rounded body to create voluminous waves, while protecting your gorgeous mane.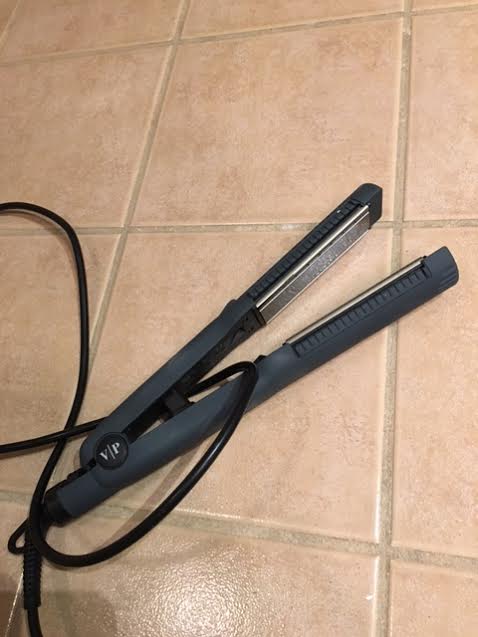 What sets this Flat Iron apart is it works on dry hair but also damp hair. That means you can wash your hair, let it air dry for a few minutes, and then use this on somewhat damp hair to get it straight. It utilizes specially designed vents at the top to release steam and prevent hair from becoming damaged. The flexible, floating Titanium plates are conditioned with Tourmaline to produce extra shine and softness with every use. Plus, Tame has an Additional Negative Ions Generator that keeps your hair healthy as you style.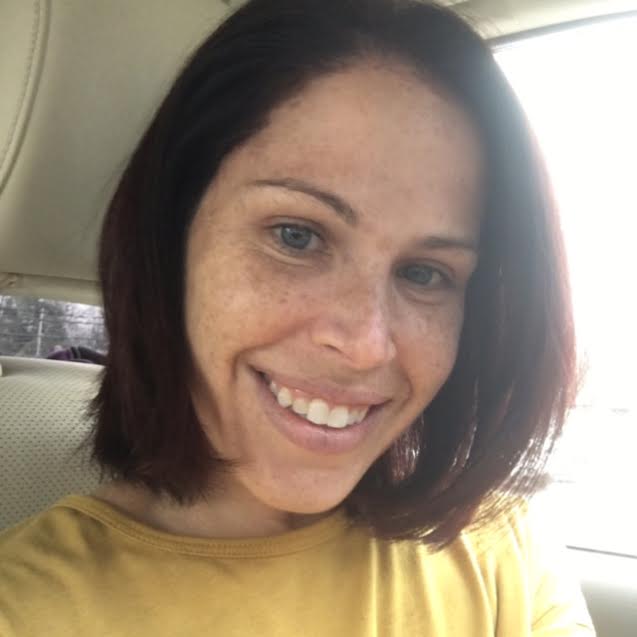 This iron goes from 150 degrees F to 450 degrees F. It is very easy to put on the Flat Iron and then set it for the designed temperature while pressing the button. You do not have to fear that you left the iron on all day because it comes with an auto shut-off mechanism that kicks in after 60 minute of use.Every aspect of this iron's design was constructed with convenience in mind. The soft touch coating prevents slippage and makes the iron comfortable to hold. Whether you want curls or straight hair, the Tame consistently provides professional results that you can get in a salon.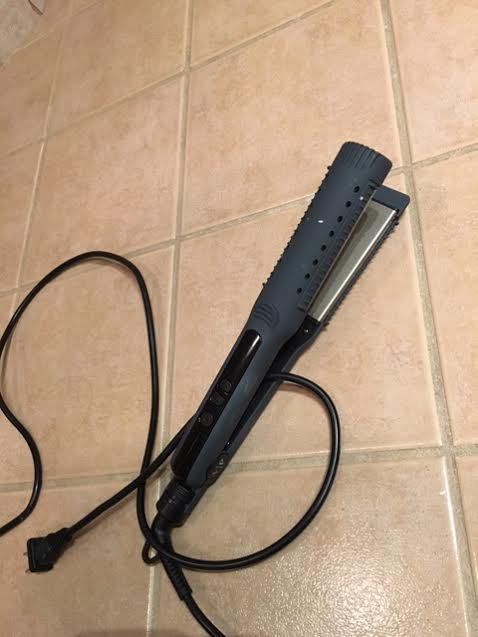 These days, I no longer have to have to visit the hair salon to get straight hair! I simply use the Vanity Planet Tame Flat Iron and I am on my way to beautiful hair!
Here are some additional details about the Vanity Planet Tame Flat Iron: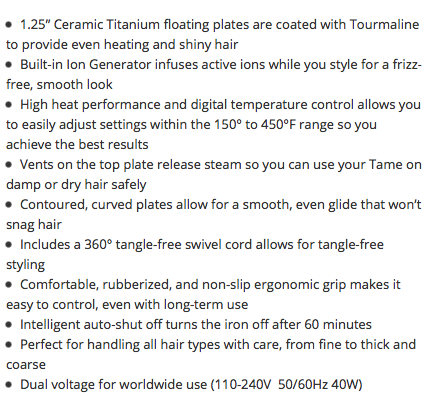 If you are interested in purchasing one, visit Vanity Planet today! Give the look of confidence with some gorgeous hair!