I am a Peppa Pig ambassador. All my opinions are my own and not swayed by outside sources.
OINK..OINK!! Ready for some Peppa Pig! In celebration of the April Showers and May Flowers, Peppa Pig has you covered this Spring season. They made a whole assortment of wonderful attire and products to get your child ready for the release of The Golden Boots TV! Be sure to check out these AWESOME items and tune into Peppa Pig!
 SOME OF THE BEST PEPPA PIG ITEMS AVAILABLE:
o Wellies from Esquire Footwear – available at Target!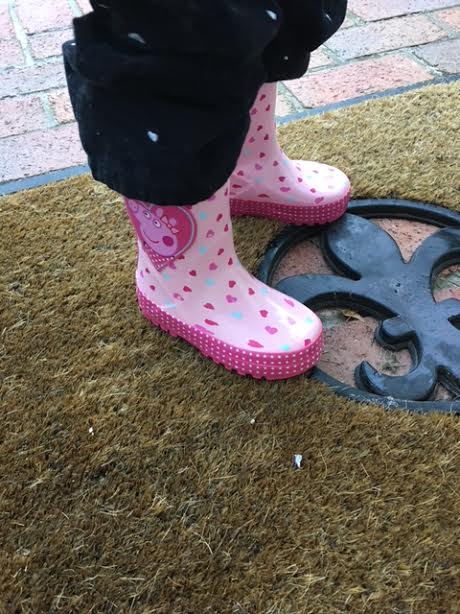 **It doesn't get any cuter than the Toddler Girls' Peppa Pig Rain Boots. These incredible rain boots have her favorite Peppa Pig right on the shaft with a sunny, splashy day motif. The trendy cut adds spunky fun to her outfits and gives her protection from her little toes all the way up and over her ankles. She's going to squeal with delight when she sees these girls' boots.**
o An oinktastic Peppa Pig umbrella!
**She'll be all smiles on rainy days with the Peppa Pig Umbrella! The Peppa Pig Umbrella features vibrant Peppa Pig prints with a figurine handle, and wrist strap.**
o Peppa Pig wall decals from Roomates Décor – available here!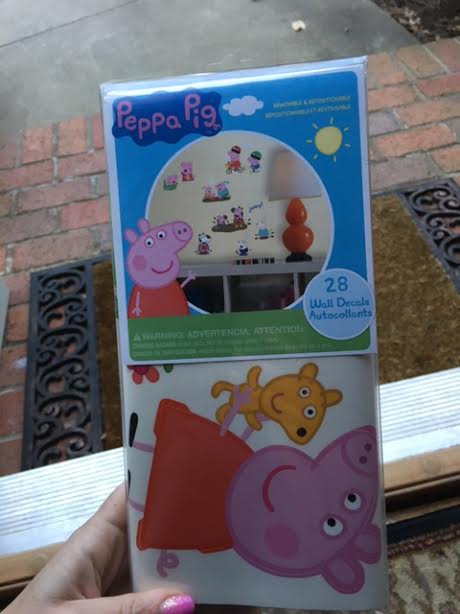 **Peppa is one spunky little pig who loves to show off her adventurous style by jumping into muddy puddles snorting with laughter. Bring Peppa's cheerful attitude to your room decor with peel and stick wall decals.
Take on a playful adventure with Peppa Pig Wall Decals featuring twenty eight removable and repositionable wall stickers! Peel and Stick is the perfect way to decorate your child's room at an affordable rate. RoomMates wall decals are printed on high quality vinyl using adhesive technology for instant application to your walls.
Peppa's personality shines from each decal, from riding bicycles to playing with her favorite teddy bear. All of your favorite peel and stick characters are included – Peppa, her little brother George, Mummy Pig and Daddy Pig. Cover your walls with Peppa Pig fun!
Let the Adventures Begin with Peppa Pig Wall Decals. This set includes:
28 wall stickers
Fun, fast installation
No damage left behind to your walls
Completely reusable again and again
Printed on a white substrate
High quality vinyl design
Assemble in seconds
Any smooth, flat surface
Extra decals can be used as decorative accents
Made in the USA
Peppa Pig Wall Decals are perfect for any fan!
o Apparel (available at major retailers including Target and Kohl's from Happy Threads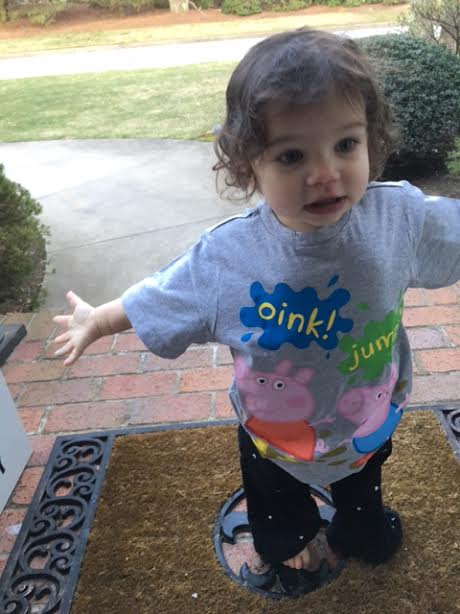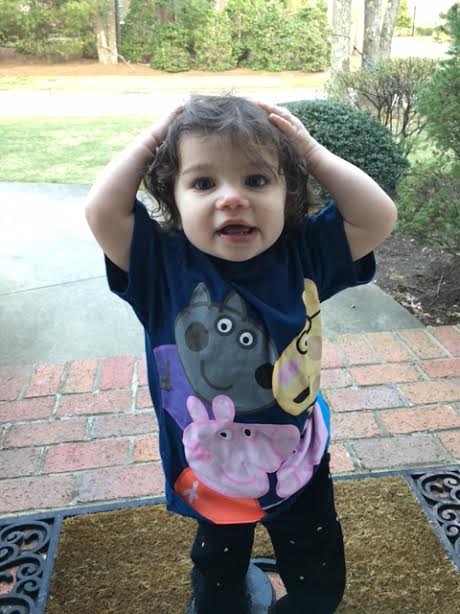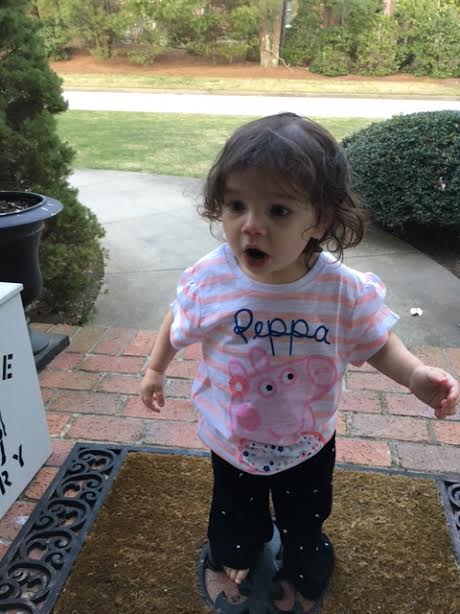 o The limited edition Golden Boots DVD gift set from Entertainment One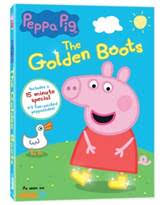 **In this exciting new episode Peppa is on a brand new adventure to make a gigantic (and muddy) splash! In this special new adventure, Peppa is searching to find her lost golden boots. Can you help Peppa and her friends find them?**
The Golden Boots DVD, the latest Peppa Pig release from Entertainment One, splashes onto shelves from coast-to-coast on Tuesday, March 8. The brand-new DVD features ten snortingly-funny "peppasodes," including: "The Golden Boots," "Horsey Twinkle Toes," "Shadows," Kylie Kangaroo," "Captain Daddy Dog," "The Little Boat," "Going Boating," Grampy Rabbit in Space," Desert Island," and "The Fish Pond."
o …and a Muddy Puddles Family 4-Pack from Jazwares!
**Play in the mud, snort and just have fun with Peppa Pig Muddy Puddles Family Set! This adorable set includes figures of the entire family: Peppa, George, Mummy and Daddy. Each figure stands 3-inches tall and includes fun articulation. A perfect addition to any Peppa Pig collection!**
There is SO much exciting Peppa Pig merchandise available now! Be sure to check them out in stores today!