I work with Marshalls. All my opinions are my own and not swayed by outside sources.
Valentine's Day is quickly approaching, which means love is in the air (and aisles) at T.J.Maxx and Marshalls! The brands conducted a survey to reveal what men and women really want for the holiday and the results are in…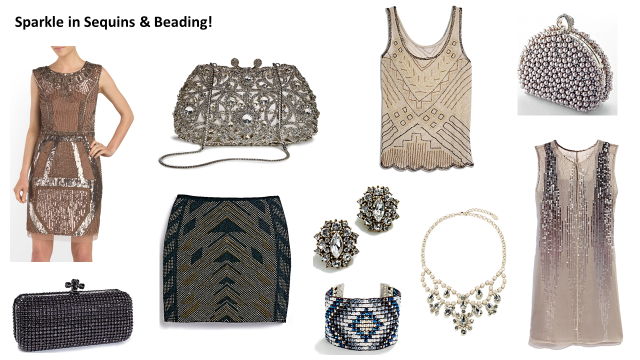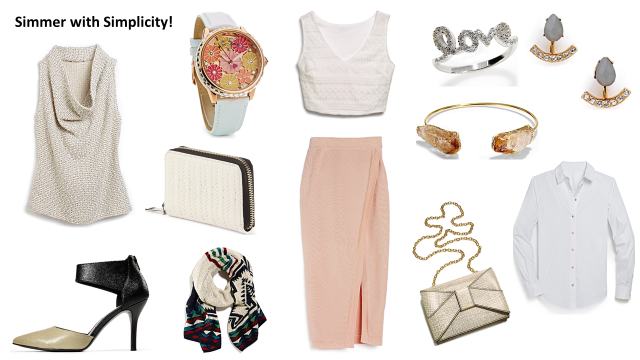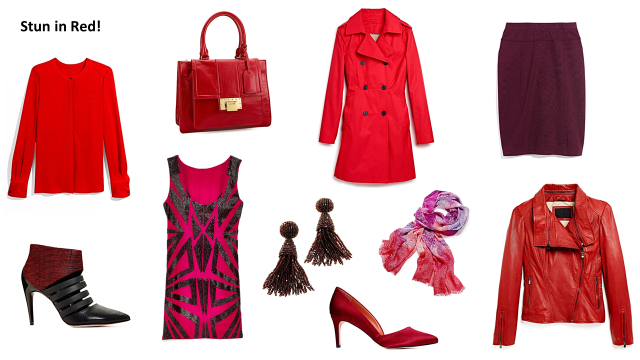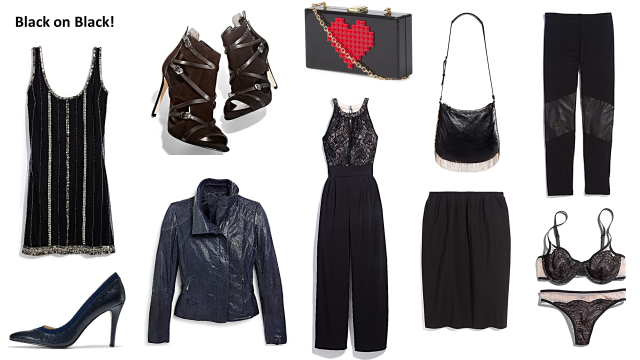 The top three gifts women want for Valentine's Day are jewelry, gourmet chocolate/candy and tied in third place are designer perfume and scented candles, lotions and soaps.
·The top three gifts men want for Valentine's Day include a tie for first place between a watch and tech accessories, followed by gourmet chocolate/candy and designer cologne.
T.J.Maxx and Marshalls also partnered with Style Expert, Lilliana Zasquez, to provide tips on great gifts for your significant other, the best jewelry to gift based on relationship stages, and what to wear on Valentine's Day date night.
T.J.Maxx & Marshalls

Lilliana Vasquez Valentine's Day Gifting Tips
Gifts for Her: Bling for Every Relationship Stage
It's no secret that women love to receive something special and sparkly for Valentine's Day, so here are tips for picking out the best baubles or dropping hints to your man:
· Casual Dating… You may not know her favorite color or ring size just yet so it's best to pick out something classic. Try a simple pair of oversized stud earrings, a delicate bracelet or on trend pendant necklace – all for a designer look that's sure to impress!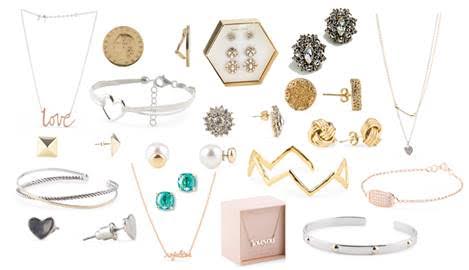 · In a Relationship … You probably have a sense of her style and know her usual go-to pieces so purchase something she can wear with the jewelry she already owns. T.J.Maxx carries the latest on-trend accessories like mixed metal, oversized stones and standout pieces. If she likes to make a statement, go for an ear cuff or set of midi rings or show your flirty side with "love" and "xo" stud earrings.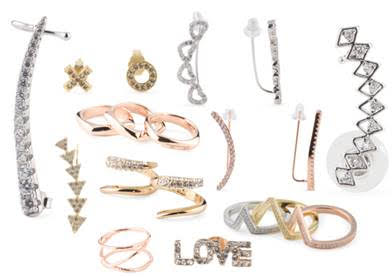 · Getting Serious … At this stage, you're starting to build a life together so invest in a piece of jewelry that she'll be able to wear when celebrating special occasions and milestones in your relationship. Try a pair of beautiful chandelier earrings or a glamorous cuff to take her outfit to the next level.
· Married … Show her you really know what she likes with her favorite gems like quartz or onyx fine jewelry. Another great way to impress is with this season's hottest metal, rose gold. It will remind her of you daily and she can wear it with everything! Places like T.J.Maxx have a huge selection of fine jewelry at amazing prices.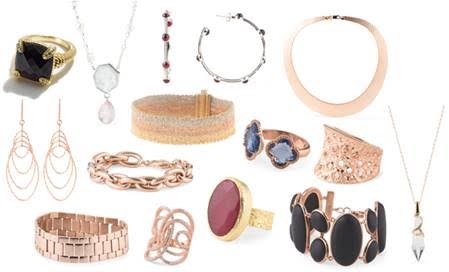 · For a truly special lady … two presents are always better than one! Gift her with a fabulous red tote or weekend bag and slip in some beautiful designer lingerie or perfume as a bonus gift that she'll never expect … it will make her feel like a million bucks! Places like Marshalls are great for putting together thoughtful gifts – you can get all of your inspiration and goodies in either store, all at amazing prices!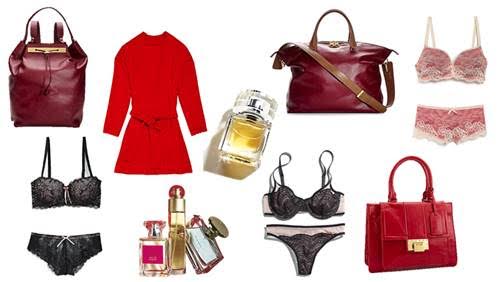 Date Night for Her:
· When it comes to fashion, stand out in a sea of red by opting for a softer palette. Try a pale pink blazer over an on-trend, feminine blouse with jeans for a more casual look or a beautiful rose patterned dress with designer heels and a metallic bag for a date night look that's sure to turn heads! Pastels are a huge trend for spring, but who says you have to wait to wear them, why not start now?!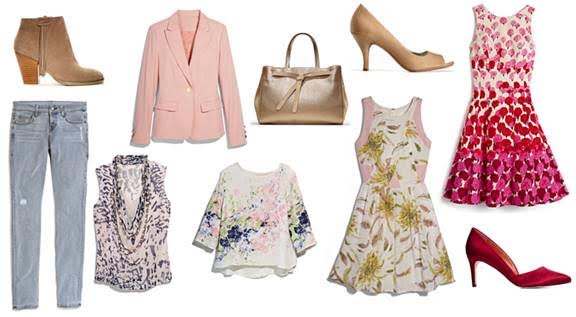 Gifts for Him:
· If you're having a hard time thinking of what to get your guy, don't be afraid to go after a classic. According to a recent survey from T.J.Maxx and Marshalls, guys want a watch this Valentine's Day. You can't go wrong with a brand name timepiece! To make it even more special, engrave it with a personal message, a line from your favorite song or your anniversary date!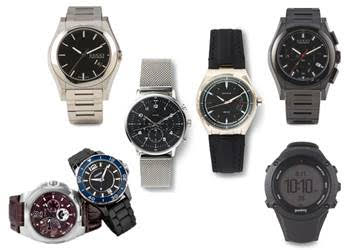 · No matter what the holiday, men love tech! So this Valentine's Day present him with the latest quality, sleek headphones and on-trend tech-cessories like touch screen-friendly leather gloves or a portable speaker!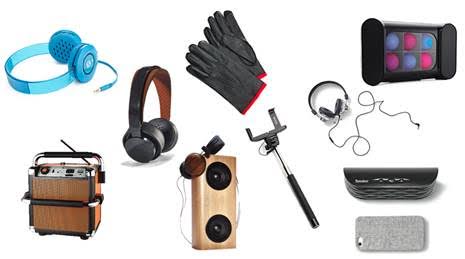 Gifts for Both:
· If you're short on cash but big on love, try this easy gift that says I (heart) U! The survey also indicates that men and women agree gourmet chocolates and candy are always a safe and delicious bet! Pick up an assortment of fine chocolates and gourmet candy that you can always find at T.J.Maxx and Marshalls and use it to fill up a woven basket. It's a treat that your sweetie is sure to love – and bonus – you can reuse the basket again and again!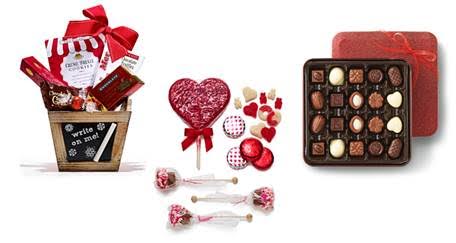 · Why shop for me when you can shop for we? Create a couples retreat for Valentine's Day that you can both enjoy. Set the mood with simple touches like a cozy throw and embroidered "love" pillow for the couch paired with a set of whimsical champagne flutes and a lovely scented candle to make the perfect gift that you can share!