I received a sample for review. All my opinions are my own and not swayed by outside sources.
I have a really bad left knee. So much so, that surgery is in my near future. My PT recommended I try a pair of insoles because she feels like I don't walk on the bottom of my feet  evenly. Insoles will also give me much more stability. Just in time, ThermaCell contacted me to review a pair of their new Heated Insoles and I have to say I am a HUGE fan!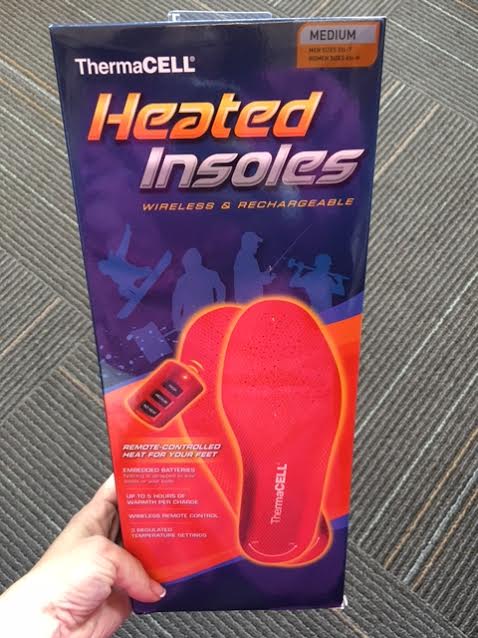 What sets these insoles apart is they are actually heated by way of a rechargeable remote control.  All you have to do is fit your insoles to your shoes (they make several sizes) and then once that is done, you can you the remote to control the amount of heat you want your feet to reach. What I found very interesting is the on/off switch is tucked away in the insole so you never see or even feel it. Also nothing is strapped to your boots or clothes because the batter is embedded.
With the ThermaCell Heated Insoles, you will be able to get up to five hours of warmth per charge. With the wireless and rechargeable remote, you can select no heat, low heat, or high heat. I love to keep it on high heat during the winter months since it is SO cold out. The three regulated temperatures allow you to enjoy whatever heat you would like for the day. In the summer months, you can just put it on no heat and it will function without this feature, but still as a very comfortable insole.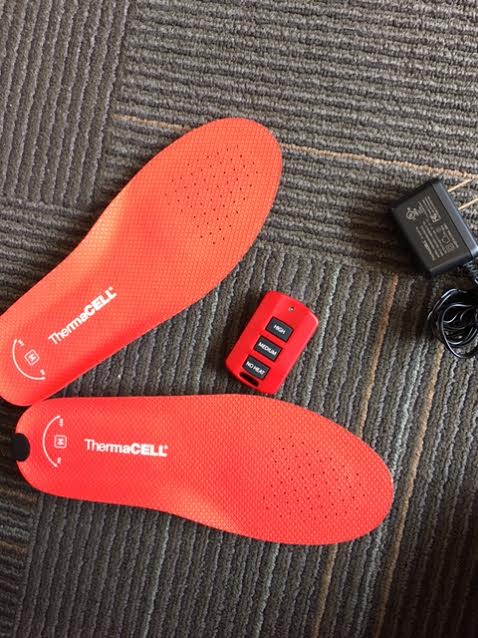 Each remote in also uniquely keyed to each pair of insoles so your remove will only operate your insoles. The superior radio control system provides reliable heat adjustments to the insoles in a variety of outdoor environments.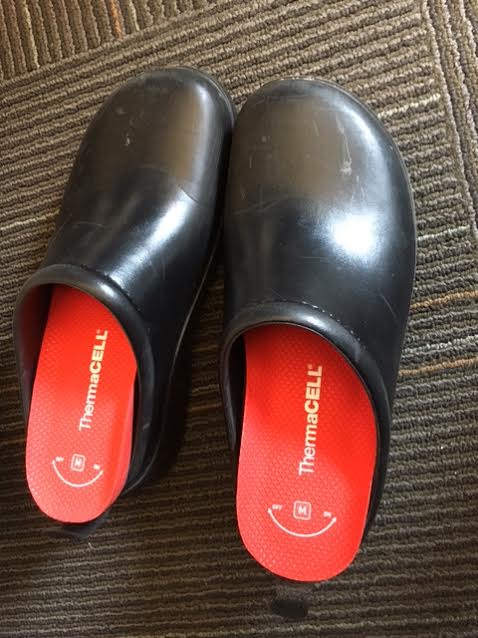 I absolutely LOVE these insoles. They are just so comfortable on my feet and I actually have found my knee to be less painful since I started wearing them.
The original Heated Insoles retail for $134 and is available from size 3 to 13.
Now go get comfortable feet again!