This shop has been compensated by Collective Bias, Inc. and its advertiser. All opinions are mine alone. #GoldfishMix  #Walmart  #CollectiveBias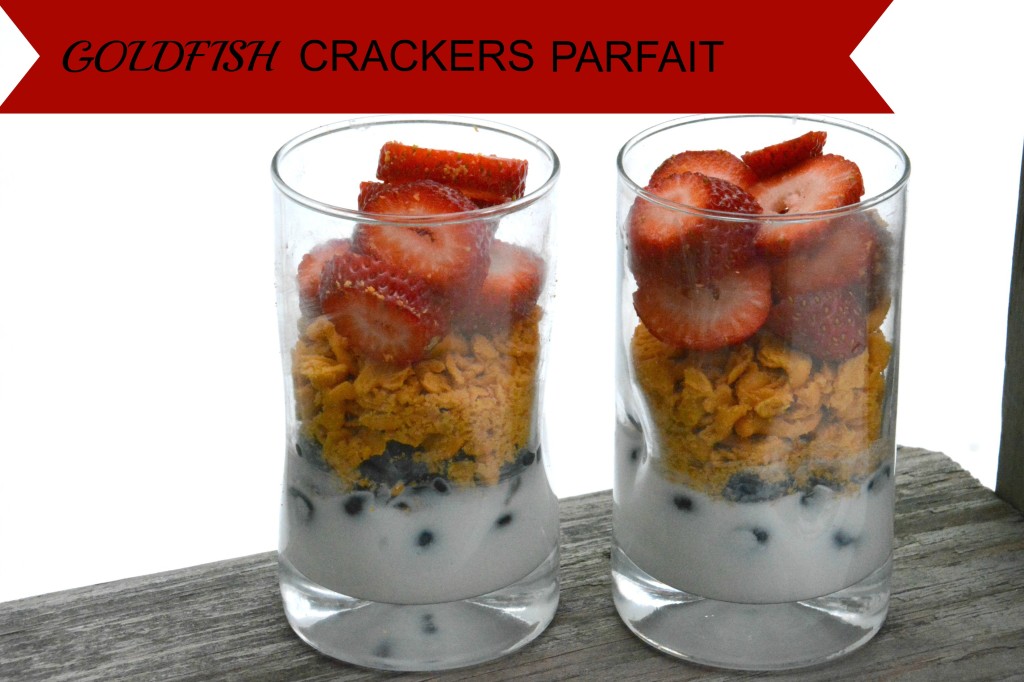 As a younger child one of my favorite snacks were Goldfish® crackers. I specifically have vivid memories of my mom returning from the grocery store with a big bag of Goldfish crackers and squealing with delight that she brought home one of my favorite crackers. To this day, Goldfish® crackers are still a favorite and now, more than ever, because three of my children also have the same excitement when they eat them. These delicious snacks are a fan favorite in our household and will continue to be so for quite some time!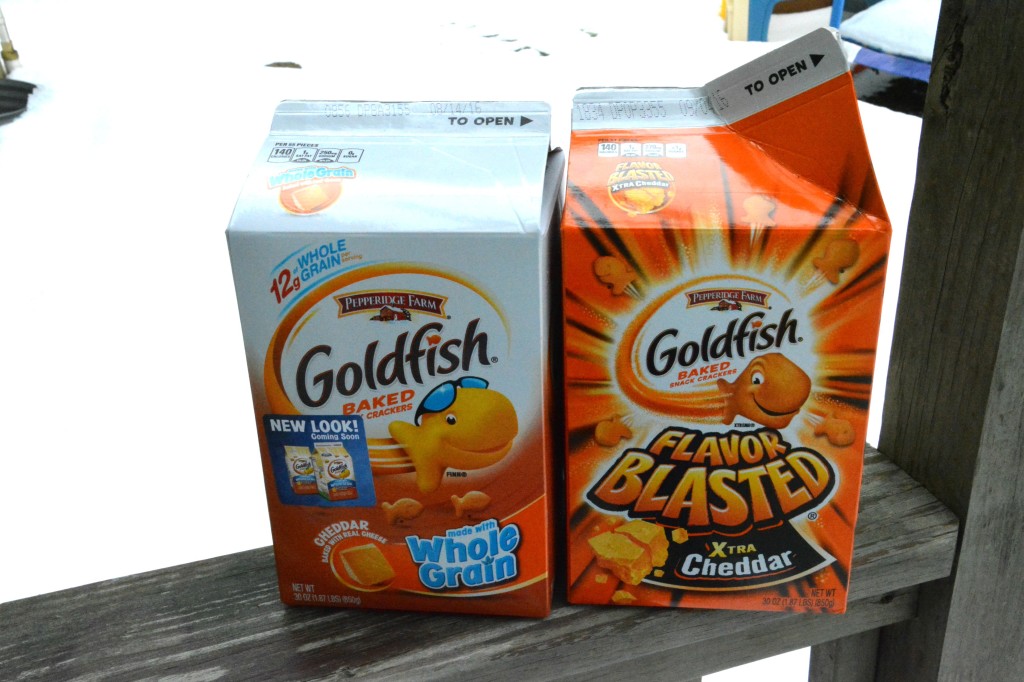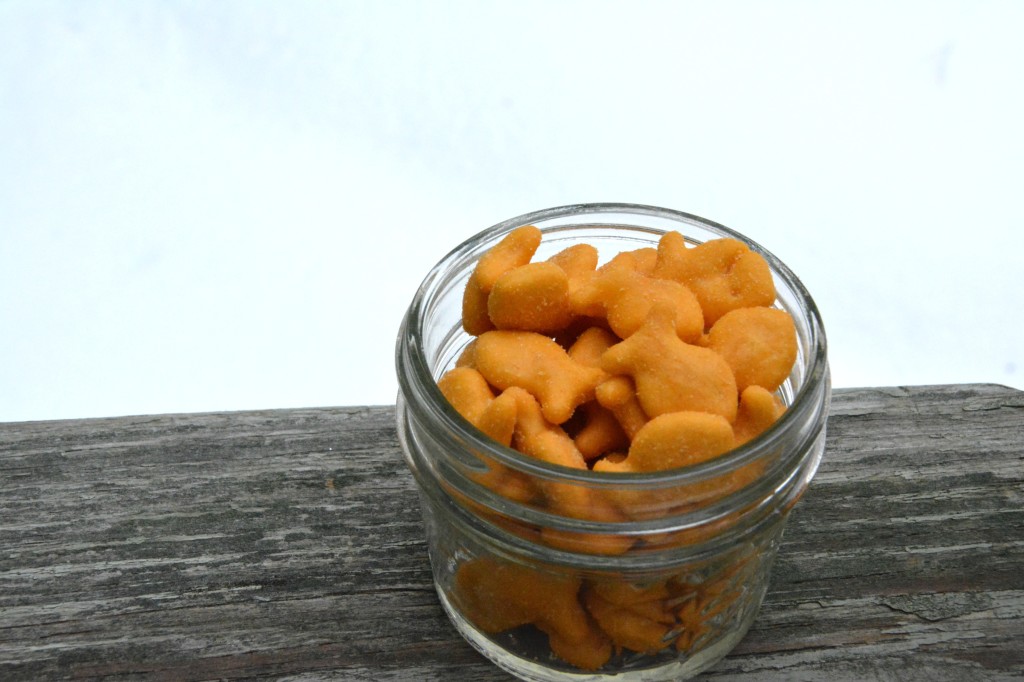 Hayley and I love to create recipes together. Her and I took a cooking class this past year and it was a grand time had by all. She thought (all by herself) it would be fun to use the Goldfish® in a recipe. I asked what she had in mind and she told me that maybe we can incorporate her favorite yogurt with the Goldfish® crackers. I thought to myself that would be an interesting recipe to make but I was up for the challenge. We were both eager to see how it would come out.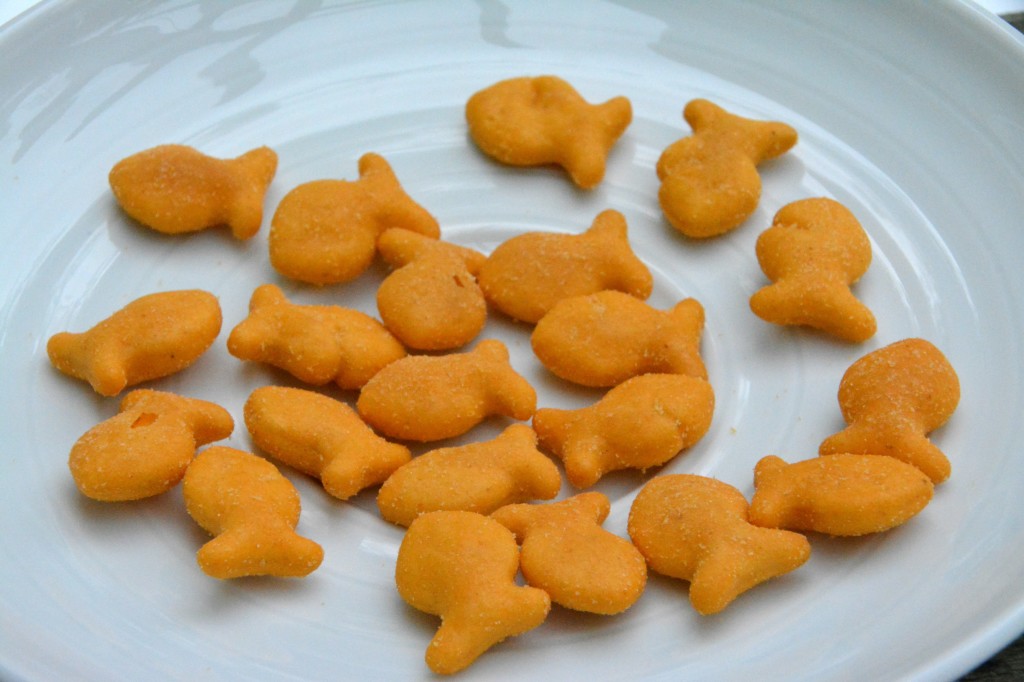 Our first step was purchasing the Goldfish® crackers at Walmart. They were easily found in the snack aisle at our local Walmart. I LOVE that they have the huge 30oz bulk cartons that are now on rollback. That is a steal if you ask me for all the wonderful Goldfish®. We decided to buy the Flavor Blasted® XTra Cheddar and Cheddar flavors. Once we had our cart filled with all the ingredients, we headed home.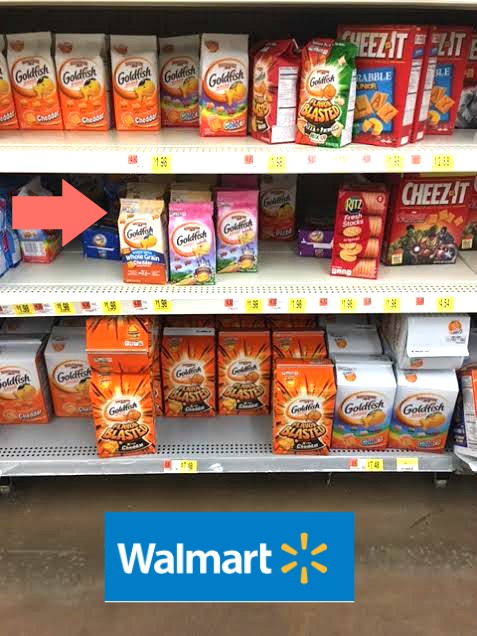 I decided, with Hayley's approval first (of course) to make a Goldfish Cracker Yogurt Parfait. This would be a great option for a snack when the kids returned home from school, all while they enjoy their favorite snack choice-Goldfish crackers.
GOLDFISH YOGURT PARFAIT (makes 3 parfaits)
INGREDIENTS: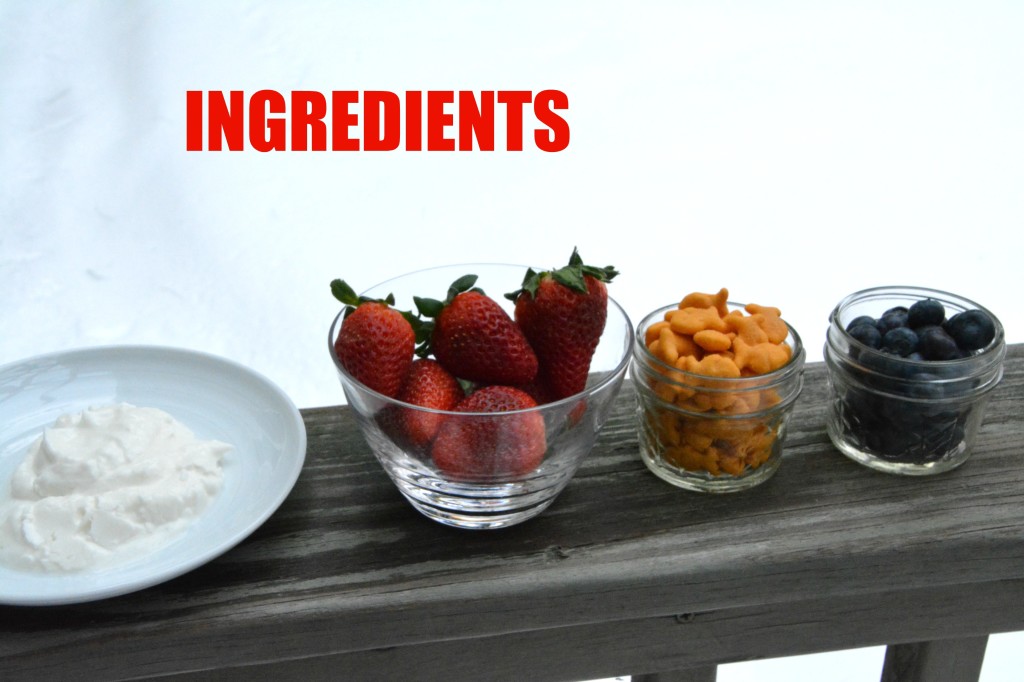 – 9 TLBS Greek yogurt
-1.5 cups strawberries
-1.5 cups grapes
-1.5 cups Goldfish cut up into tiny pieces (Goldfish® Cheddar Made with Whole Grain crackers)
DIRECTIONS:
1. Layer the bottom of three glasses with 3 TBLS of yogurt each.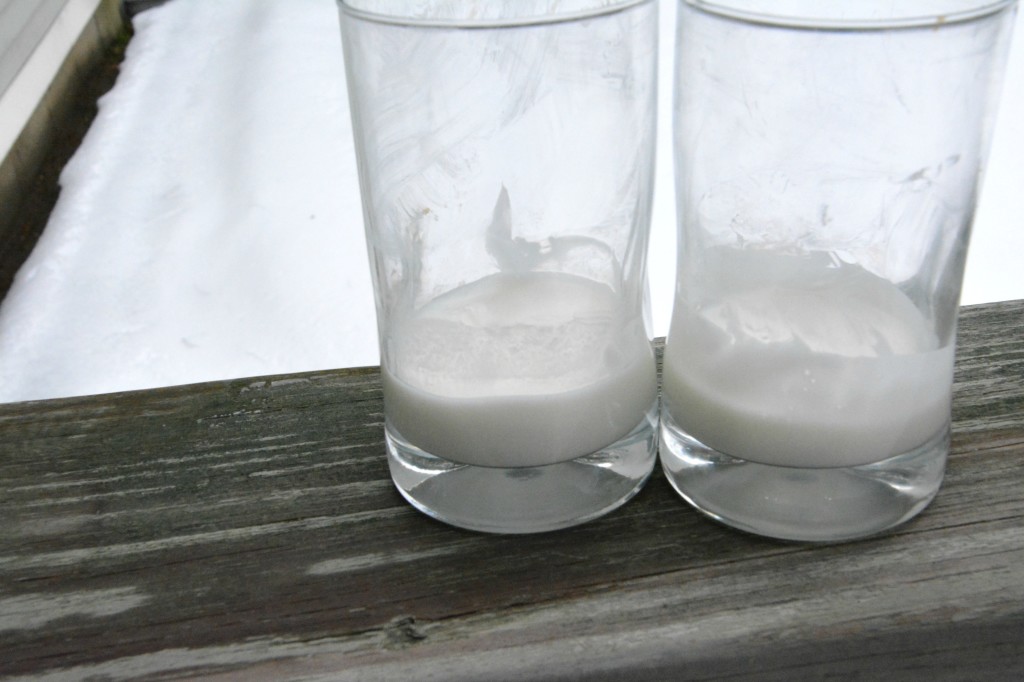 2. Next add in 1/2 cup of blueberries on the yogurt layer. This will begin your parfait.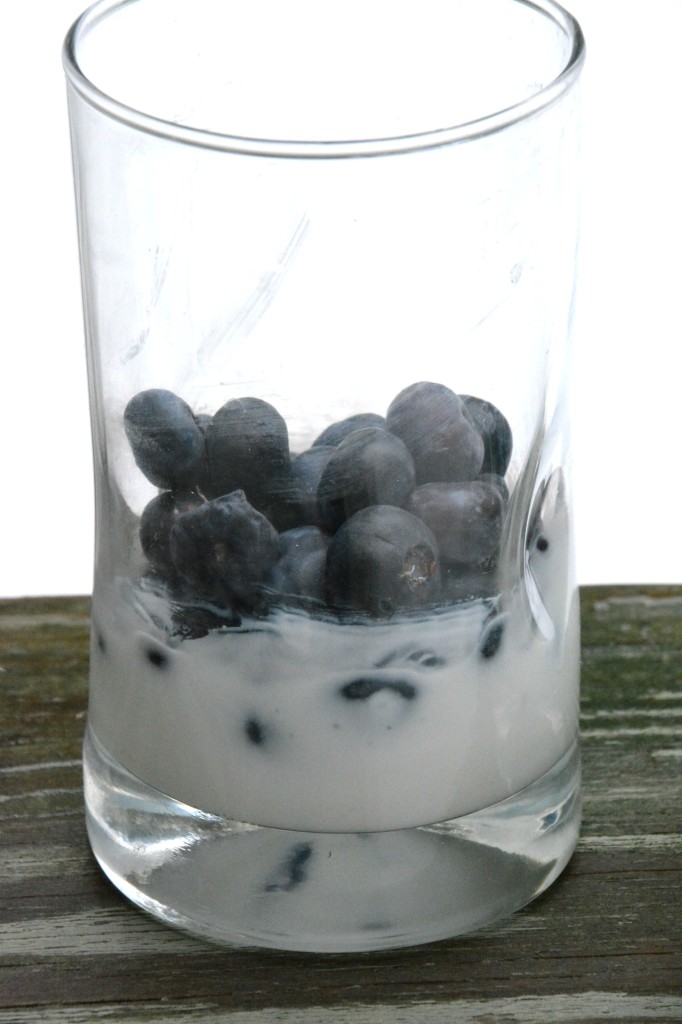 3. Cut up the Goldfish into tiny pieces by way of hand or the back of a spoon. Add about a half of cup of each Goldfish mix to the blueberry layer.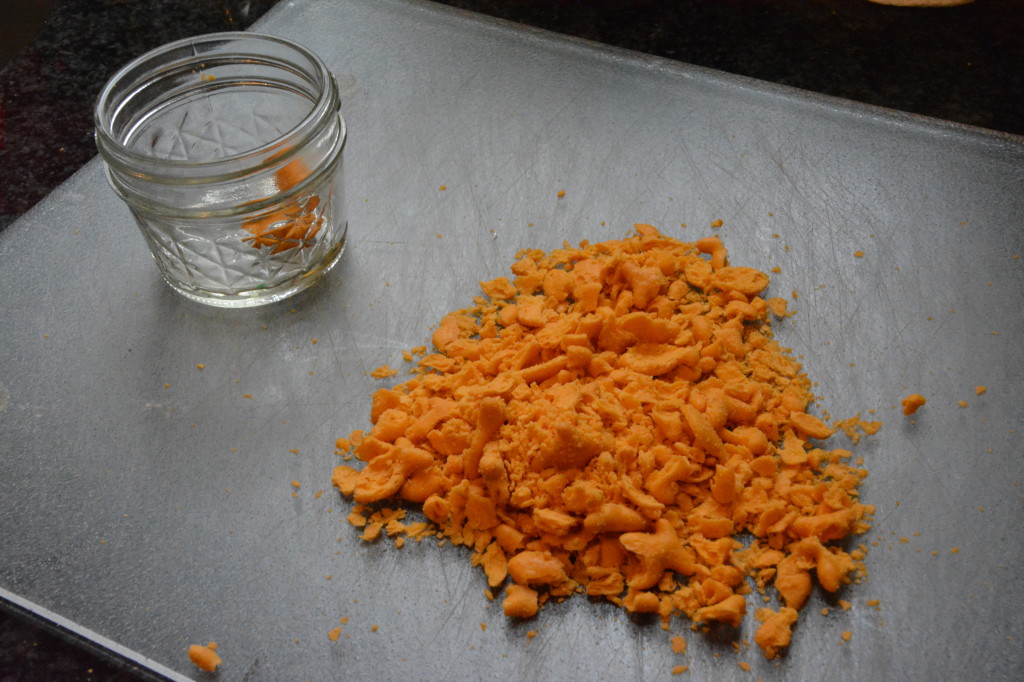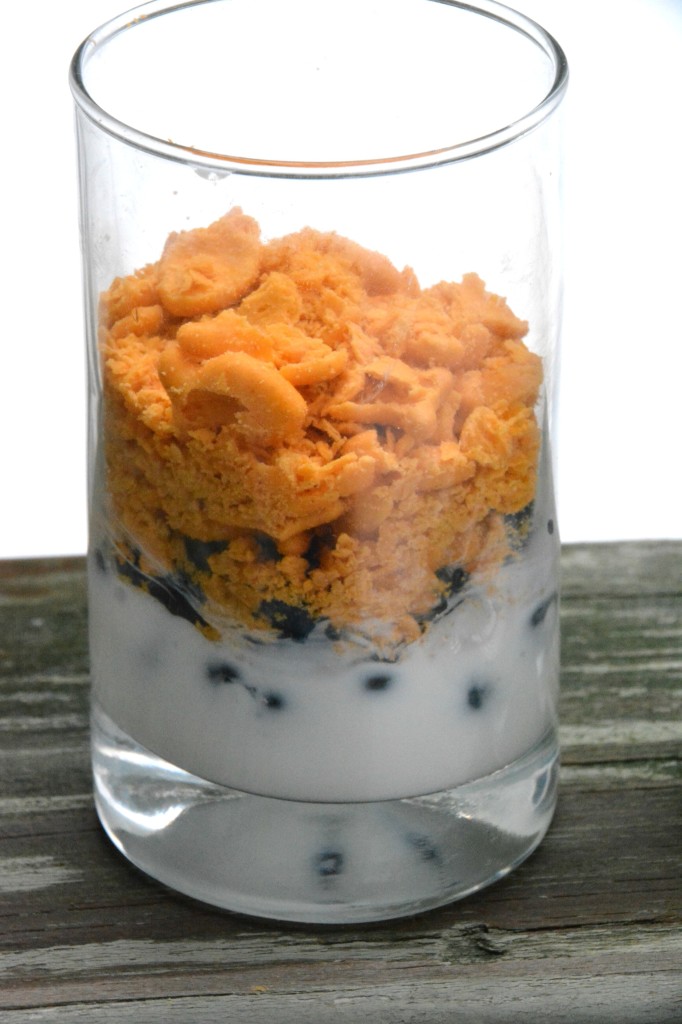 4. Top each with 1/2 strawberries and ENJOY!
This parfait was a smashing success in our household. They loved it so much that they asked me to make it for their friends the following night. I was more than happy to oblige. It was also fun creating a recipe that my whole family would enjoy time and time again.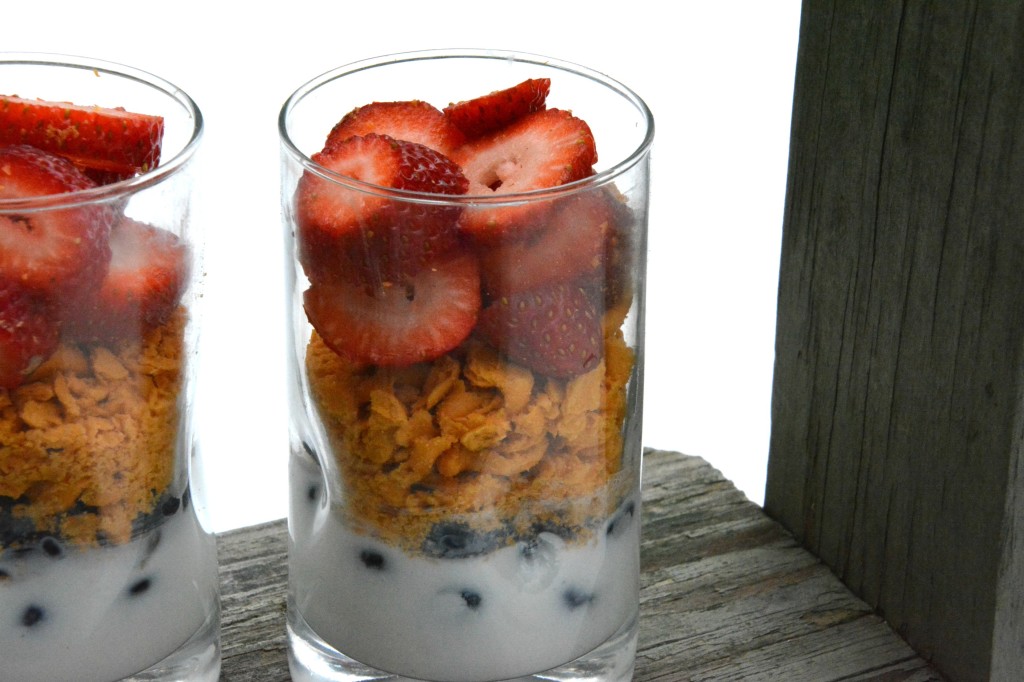 If you are looking for a great kids snack, Goldfish crackers is the way to go!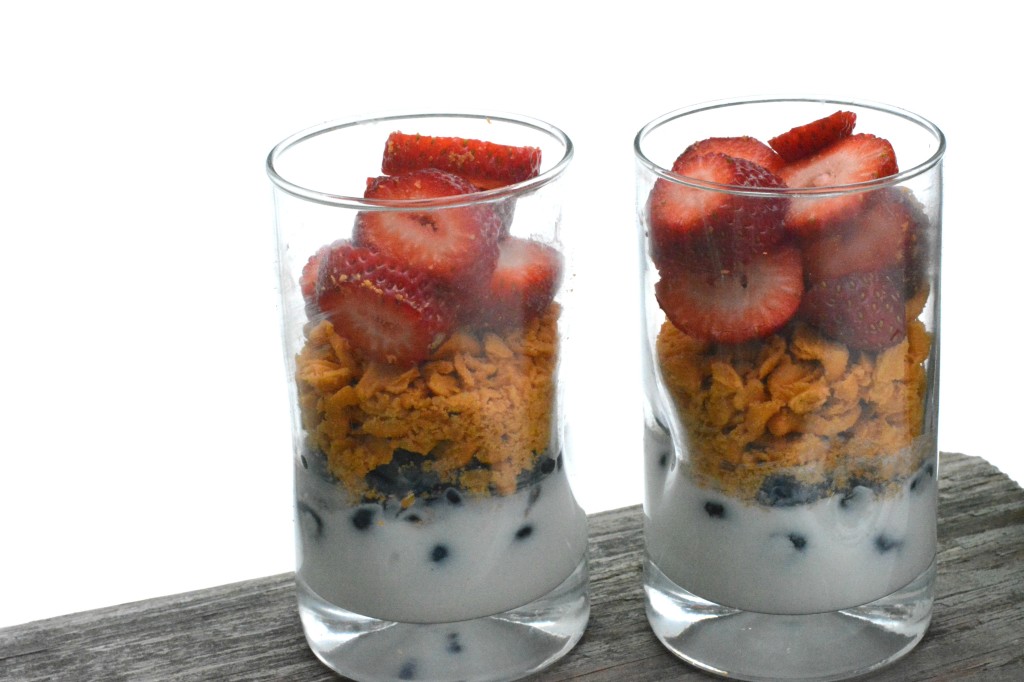 What recipe would you create with Goldfish crackers? Tell me on my Instagram photo how you would use them in a recipe!