*I received samples for review. All my opinions are my own and not swayed by outside sources. *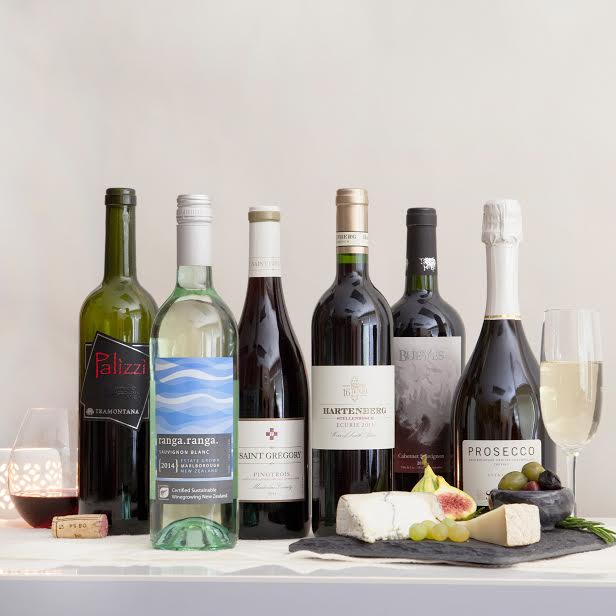 I am a HUGE wine fan! You say the word wine and I jump! There is nothing better than having a nice glass of wine while reading a book at night or inviting girlfriends over for wine night! Now you can ease your entertaining nerves and ensure a successful party by considering the most awesome wines below! The Global Wine Cellar's Entertainer's Collection ($100) is sure to jump start any party, without any effort on anyones part!
Imagine the convenience of receiving at your doorstep six bottles of wine selected by credentialed sommeliers and wine insiders, with pairing ideas that take a busy mom and hostess from cocktail party to holiday dinner. Party-ready picks from across the globe include:
· A fresh and vibrant Prosecco from Italy
· A lively Sauvignon Blanc from Marlborough, New Zealand
· A Pinot blend from the northern California coast
· A plummy red from sunny, southern Italy
· A silky Cabernet Sauvignon from Stellenbosch, South Africa
One of my favorite wines in the collection is the bold, limited-production Spagnol Prosecco, Treviso Extra Dry from Global Wine Cellars.  This has a very fruity flavor to me with sweetness to round out the delicious taste.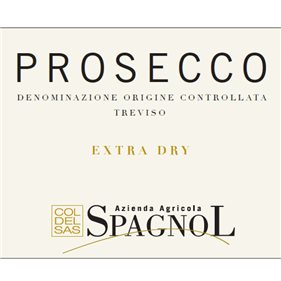 Here are some ways to drink this Prosecco:
Sip
Fresh and fragrant, this sparkling white offers soft, gently fruity pear, apple and honeysuckle notes. There's just a tiny hint of sweetness to its bright fruit flavors, rounding out and balancing the wine's zesty acidity and making it fantastically easy to sip.
Savor
Serve this Italian sparkler as an aperitif with prosciutto-wrapped melon and a selection of cheeses with quince paste (membrillo) to tie to the wine's fruity notes. It's also terrific with a main course built around savory-sweet flavors, such as pork chops with apples or a light carrot or winter squash dish. Or pour it alongside quiche and fruit salad at a celebratory brunch.
I also really enjoyed the  Saint Gregory Pinotrois, Mendocino. This paired very well with a delicate white fish for me. It really brought out the wine flavors when paired with some light fish or chicken ideas.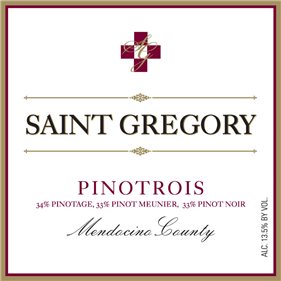 Sip
This generous, harmonious blend offers ripe raspberry flavors with hints of nutmeg, rose petals and smoke; supple tannins have a spicy edge.
Savor
Given its medium-bodied palate and gentle tannins, this red will work beautifully with poultry, pork and lighter red meat dishes. For a daring pairing, try it with meaty fish, such as tuna or salmon, in a savory, earthy preparation, such as a soy-based marinade or topped with mushrooms. In fact, nearly anything with mushrooms will work well with this wine, as they'll play to its light, earthy notes.
The  last wine we sampled was the Tramontana Palizzi, Calabria.  This wine really pairs well with Italian rich foods like Lasagna.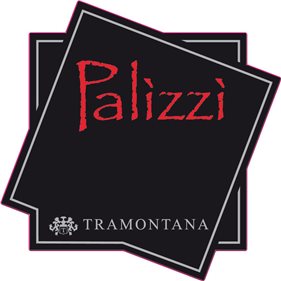 Sip
This southern Italian red combines the native Calabrese variety with Merlot to create a plummy, sun-warmed blend. Leafy raspberry and plum scents lead to ripe and easygoing black cherry and hibiscus flavors.
Savor
The Tramontana Palizzi will be a winning companion with anything barbecued. Stick to boldly flavored pork and poultry or pastas enriched with meat or aged cheeses. Because of its supple tannins, the wine will also work well with earthy, rich vegetarian fare, such as risottos and cheesy eggplant or mushroom dishes.
Be sure to check out Global Wine Cellars today for a great assortment of wines!