*I am working with Spa Week on this post. All my opinions are my own and not swayed by outside sources.*

If you are not familiar with Spa Week, they provide the best deals on everything and anything related to pampering yourself. Their motto is to create wellness from the Inside Out! I tend to agree with this!  Spa Week is the expert on spa packages and spa deals. Recently, Spa Week sent me to the Providence Bilmore Hotel for a hot stone  90 minute treatment.
Let me start out by telling you if you are not familiar with the Providence Biltmore, you must check it out. It is situated in downtown providence near the Providence Place Mall and Dunkin Donuts Center. The Biltmore central location makes it a premiere hotel to stay at for all your travel and vacationing needs. When I arrived at the Biltmore (which has valet parking offered), I immediately was directed to the spa.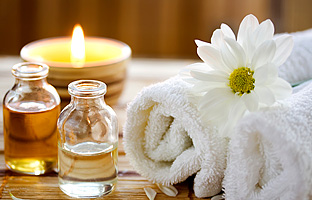 My very first impression was how GORGEOUS the spa was. The beauty of this spa is truly second to none. I met with the receptionist and was told I was going to be seeing a male therapist for my 90 minute treatment. This was one of my first time seeing a male masseuse so I was a bit nervous but equally as excited. The receptionist gave me a tour of the facilities which included a relaxation room, ladies locker, and all the spa accommodations I could ever want.
Once I filled out my paperwork, I changed in the women's locker room and proceeded to the tranquility room. Their waiting room was fully equipped with tea and reading material. After a few minutes, my masseuse came to get me and it was time to get started.  He started asking me about the areas of my body that had the most tension, as he was going to focus on these. I told him that I had three kids, so everything hurts LOL! He kindly stepped out of the room, I undressed, and it was ready to begin!
I am going to tell you that this was the BEST massage of my life and he was fantastic at giving massages. It was a full 90 minute hot stone massage and it was just AMAZING! I seriously can not rave about it enough. I left the room feeling revived and ready to tackle my week. The only problem I had was I wanted more time! Maybe next time I will book two treatments so I can do additional pampering. It was a massage I will never forget!
The Providence Biltmore Hotel Spa has so many wonderful packages, massage, body treatments, facials, and so much more. Just think about it- a possible couples massage for Valentine's Day?! Be sure to check out this spa today and also Spa Week for all your amazing spa deals!