*This is a sponsored giveaway. All my opinions are my own and not swayed by outside sources.*
I want my children to be well rounded individuals, and I want them to grow up with the understanding that although cultures may be different, we all still have the same basic need to gather and be with one another. That's why I'm letting them explore the world with Festive Roots. Festive Roots delivers boxes to my door which are filled with items that let my kids explore the world by experiencing different culture's festivals.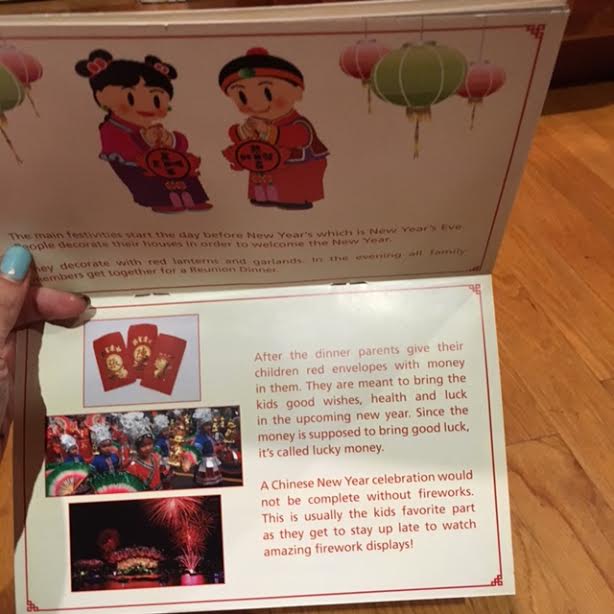 Explore the World, Learn, and Have Fun
We all want our kids to have a good knowledge of the world and other cultures, but it's not like we can just pick up and travel the world whenever we want. Well, some of us can, but not most of us! That's why I think Festive Roots is so great. It allows children to experience different cultures and their celebration traditions all from your living room.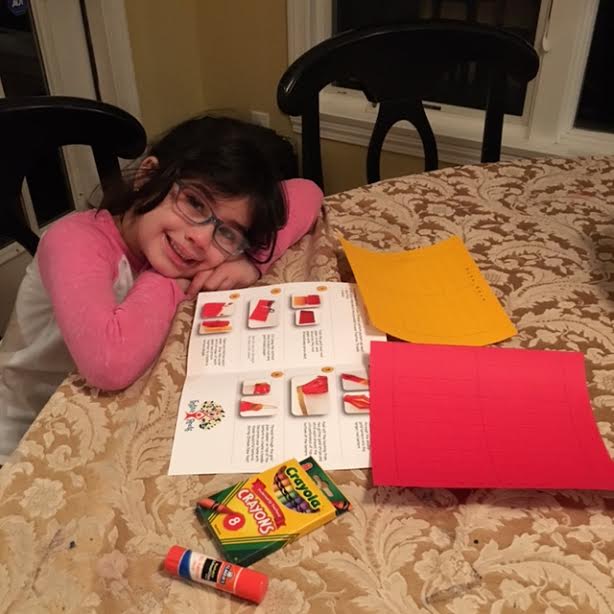 Festive Roots allows kids to explore the world through festivals by delivering trunks – they're really boxes, but trunks sounds so much more fun – to your door. These trunks are filled with items that allow your children to learn about a different global holiday or festival. it makes the learning process fun and interesting for the kids. And we all know fun and interesting are key!
Their festive trunks include a kid-friendly booklet full of information and bright, colorful images to keep them engaged as they learn about a particular festival or holiday. It also includes 2 to 3 fun craft projects to reinforce what the kids learn, as well as all the supplies and instructions needed. Yay!
The Chinese New Year with Festive Roots
I recently had the opportunity to explore the world with my kids by way of the Chinese New Year Festive Trunk from Festive Roots. The kids were so excited when we opened up the box. To begin with, there was an explosion of color. I loved that because Chinese culture is full of bright colors, and those same bright colors are great for keeping the kiddos interested.
The box came with a colorful booklet all about the Chinese New Year explaining how and why the festival is celebrated. It also came with a fun Chinese Dragon Craft, which had the kids painting, cutting, and decorating their own paper dragon, a Chinese Lantern craft, and a Chinese Drum, so the kids could get the full Chinese New Year Experience.
It was the perfect way to give my kids a chance to explore the world. They really got into making their dragon, and my son was a drumming machine! At the end of it all, my kids had had a wonderful time, exercised their creativity, and learned a lot about the Chinese New Year. That's what Festive Roots is all about!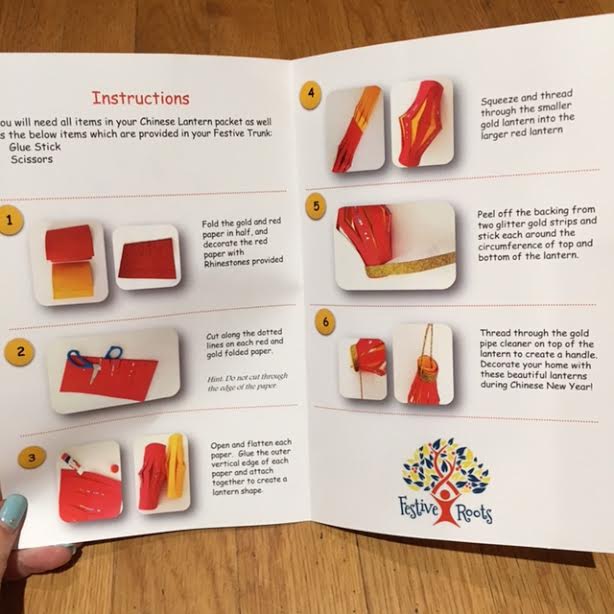 Explore the World and Spark a Love of Learning
I love Festive Roots, because not only can kids explore the world, they'll also figure out that learning can be super fun. After watching my kids explore the world with their Chinese New Year Festive Trunk, I am confident that Festive Roots is the single best way to introduce kids to new cultures and the joy of learning, so go give the Festive Roots website a look. You won't be sorry.
Giveaway: Two winners will receive a Festive Roots Prize Pack. This giveaway is run via rafflecopter so click read more to see the actual giveaway. The only mandatory entry is to visit Festive Roots and tell me what you learned by visiting. Please put all comments in comment section proceeding this post. Whle the other entries are optional, I highly suggest filling them out to increase your chances of winning. US only. Good luck!
a Rafflecopter giveaway