*I received a Kindle Paperwhite from Staples for review. All my opinions are my own and not swayed by outside sources. *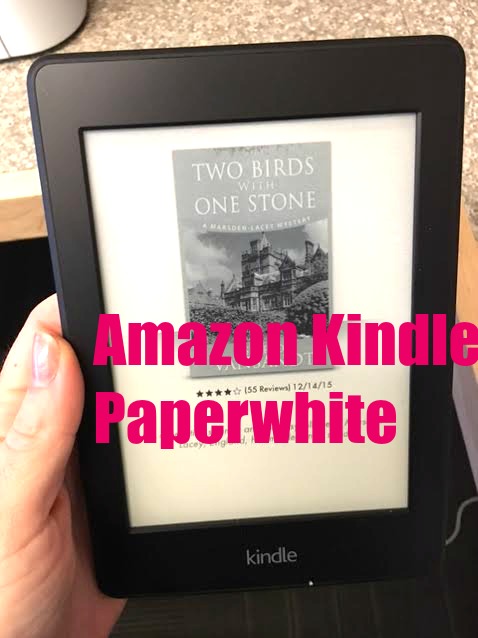 I love to read, and I've taught my kids to love to read as well. I'm all about books but not the space they take up, so I have my library of books on my Amazon Kindle Paperwhite. The thing I love the most about the Kindle Paperwhite is that it's easy to navigate. It's just a reader, and I love that. My kids can pick it up, and easily pull up their favorite books.
Kindle Paperwhite – Because Sometimes You Just Want a Reader
In this era of tablets everywhere, there's an app for everything – including ebooks. The thing is, those apps never stack up to the Kindle Paperwhite. For one thing, it's difficult to navigate to them for my kids. Another drawback is that tablets have a glare in direct light, which makes it incredibly difficult to reads.
The Amazon Kindle Paperwhite is perfect for reading, because it was designed for reading. Its display is bright white, just like book paper, and the screen is designed for reading, with no shiny surface. The mat screen makes it possible to read in bright lights, but I can also read in low light with its built-in front light.
But what might be my favorite part of the Kindle Paperwhite is that because its designed for reading and only reading, its easy for my kids to navigate to their favorite books right away. I don't have to worry about them firing up the wrong app or any other kid related disasters. And with Kindle FreeTime, my kids can even earn achievement badges for reaching reading milestones, which keeps them excited about reading.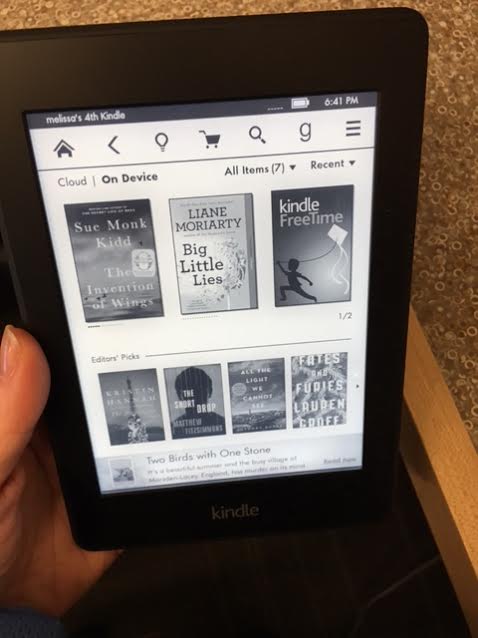 A Total Reader with Totally Great Tech
Don't let the fact that the Kindle Paperwhite is strictly a reader fool you. It's packed with great features that makes reading a more fun experience for you and your family. It's lightweight, thin, and it has features like adjustable display brightness and editing. Take a look.
Built-in front light with adjustable brightness for easy reading in low or bright light
Lighter than a paperback and thinner than a pencil
HUGE battery life for up to eight weeks between chargings
Internal storage can hold up to 1,000 books
Integrated dictionary, Wikipedia, and X-Ray functions to research definitions, characters, settings, and more without leaving the page you're reading
Take notes in the margins which can be edited, deleted, or exported directly to your computer
Connect with Goodreads
Kindle App allows you to read your purchased books on other devices if you don't have your Kindle Paperwhite with you
Kindle FreeTime makes reading fun for kids with achievement badges
Reclaim the Joy of eBooks with the Kindle Paperwhite
With all the tablets out there, it's easy to get sucked into reading on one of them. I've done it. I still do it in a pinch, but what gets me excited is busting out my Kindle Paperwhite. With its front-lit screen, ability to read in even bright light with no glare, and Kindle FreeTime to keep the kids excited about reading, the Kindle Paperwhite is always my go to choice for reading my ginormous library of eBooks. Check it out!
If you are looking for a Kindle Paperwhite, look no further than Staples!!!