*This is a sponsored post. All my opinions are my own and not swayed by outside sources.*
Today's world is heavy on the technology. Computers and gaming are everywhere we look, and today's kids are getting more and more interested in the programming side of the computer and video games that they love. That's why I think Tech Trep Academy is such an interesting idea. It's a way for kids to learn about what they love and gain highly valuable skills for their futures.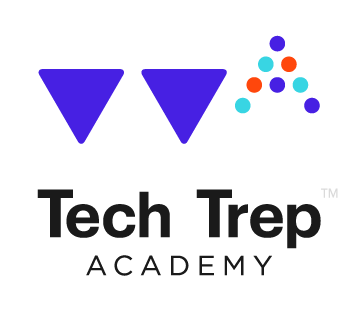 From Gaming to Programming and More with Tech Trep Academy
I want to be sure I get this out of the way first thing. Tech Trep Academy is about more than computer and game programming. It's about learning so many different aspects of how the digital world can enhance the passions your children already have. With Tech Trep Academy, kids can learn everything from computer and game programming to animation to business and financial literacy and more.
I think Tech Trep Academy is so great because it's bridging the gap between traditional and digital learning. That's important to me because it's my opinion that as the world changes, the way our children learn needs to change as well. Online tutorials are nice and can help teach a new skill, but what about helping our kids use that skill in the real world? What about steering that huge gamer into a career he might love by giving him a course in computer or gaming programming?
That's what Tech Trep Academy does. It allows our kids to dive into the world of technology and do it in a way that can enrich their lives and the world around them, enhancing their knowledge, and preparing them for the world where STEM is the norm and no longer the exception.

Give the Gift of Education This Holiday Season
Normally, that would be a groan-producing heading. Really, what kid wants the gift of education? That's like giving them socks and underwear. HOWEVER, it's not like that with Tech Trep Academy. With classes ranging from programming Minecraft modding to Java to animation to sound mixing, Tech Trep Academy helps harness the power of our passions and make them into something more.
If you want to give the gift of Tech Trep Academy this holiday season, now is the time. Starting at 12 noon Pacific on Wednesday, November 25 through 12 midnight Pacific on Monday, November 30, 2015, you can get 50% off of all Tech Trep Academy Courses. That's a HUGE savings, as courses normally run $350. Tech Trep Academy is the single best way to make learning a passion for your kids, and with this limited time holiday savings, there's no reason not to take advantage now.
Giveaway: One winner will receive a $150 Nike Gift Card thanks to Tech Trep. This giveaway is run via rafflecopter so click read more to see the actual giveaway. The only mandatory entry is to visit Tech Trep Academy and let me know what you learned. While the other entries are optional, I highly suggest filling it out to increase your chances of winning. Us only.
a Rafflecopter giveaway