*My sister is a blog contributor. All her opinions are her own and not swayed by outside sources. *
Hello everyone-
Shara here, slowly emerging from Alexa's really rough four month sleep regression. Alexa will be five months old on November 7th! So far, the newborn stage has been hardest, just because she had colic and cried for hours without end. Then, month three was much easier and blissful at many moments. Month four, she is becoming a real little person- and has expressions and lots of smiles! She even had her first giggle. Which was soooo cute. While I love that she is super active and aware, I didn't love the fact she decided this month was the month she was too excited to sleep. Especially since she slept so beautifully since month two!
While she was going through this regression, we thought it was the best time to transition her from Rock and Play to crib, since she was already partying all night. Before that moment, I had only thought of the monitor for date nights and naps when she was on another floor in the house. Now, we were setting up the monitor to see her sleep through the night!! (haha yeah right).
I had the chance to review the Motorola monitor, and I have to say- I am very impressed! I had previously worked with two other monitors, and one with online viewing capability. There are so many things I love about the Motorola monitor.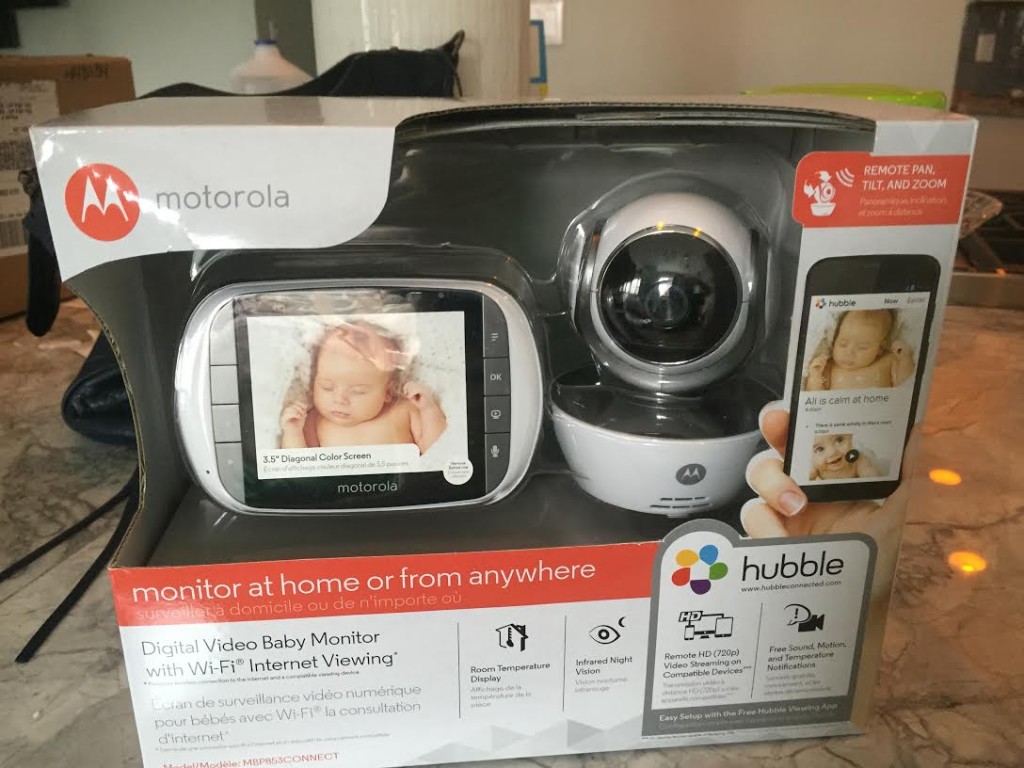 ​
Here are my top 5:
1) It was easy to open, already assembled, and even easy to set up on my phone with the app "Hubble". I had an experience with another monitor that NEVER worked to view online or on the phone. It gives such a peace of mind, especially when I was leaving baby alone with new caretakers for the first time. It's HD, too which makes it unbelievably clear.
2) The picture is clear, on the monitor AND on the phone! I don't have to struggle to see. Plus, there s a button to move the camera up and down- and side to side on the actual monitor, so if the little one moves around a little (like my infant soccer player), you can still see him/her! At night, there is infrared night vision. You can actually scroll to see the entire room if you wanted.
3) The monitor reads temperature accurately! It's really unbelievable! When leaving baby girl in crib for the first time, it was also the change of seasons. Sometimes, I would have to turn on the air conditioning and sometimes the heat. Depending on her swaddle or sleep sack, I didn't want to overheat her. Seeing a temperature reading is a very big relief, that way I didn't have to feel it out and stay awake thinking if she was comfortable. She is so sensitive to when she is too hot or too cold.
4) The sound is top quality. Adjusting the sound is easy. You can even speak to the baby or someone in the room through the monitor. How hight tech is that?? My husband or nanny can talk back with the two way talk feature. The microphone option is super cool in my opinion. You can mute sound all together, or you can blast it.
5) The screen is big, so you see a lot of whats going on in the room or crib. It actually has a 3.5 inch diagonal color screen. Primo of monitor screens.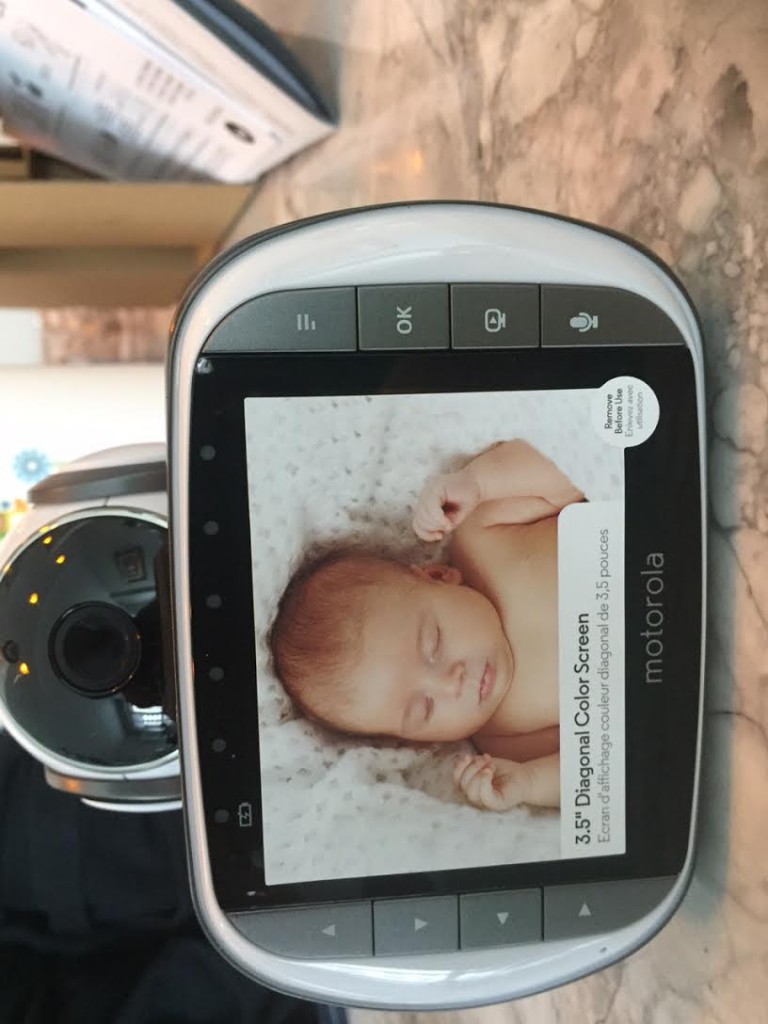 ​
​The monitor plays five sweet lullabies, I've even used it outside on the deck, while she was in the house, since it has a 1,000′ range. It is very easy to charge, and comes with that rechargeable battery. They sell cameras, and you can set up the unit to work in multiple rooms at the same time. Perfect if you have a #2 or #3 child (or more). It's easy to travel with, since its compact and the battery life works well.
Overall, this product gives us peace of mind. And THAT, my friends, is PRICELESS!!!
​