*My sister, Shara, is a blog contributor. All her opinions are her own and not swayed by outside sources.*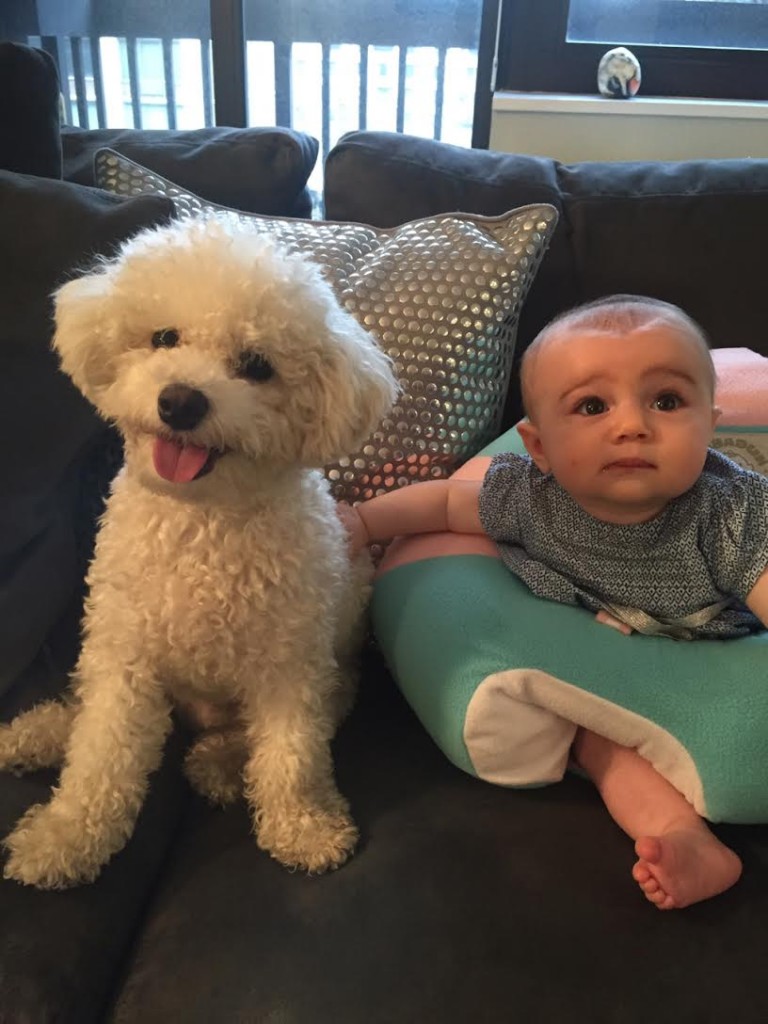 Hello to our new best sitting toy, the Hugaboo! Shara here! We currently owned the Bumbo, the Sit Me Up, a Fisher Price infant seat, and an Ingenuity seat. I do have my uses for all these seats! The Bumbo comes in handy when I'm cleaning bottles or cooking, when I put her in her countertop. Also, we use the Bumbo with the attachment tray for some first time foods. We use the Sit Me Up for active playtime. The others are for when I need to get things done- SOMETIMES she relaxes in them! So, why might you ask, would we need another seat?
Well, because I think the Hugaboo may be the best one out there!
Here are my reasons:
I have a very active 5 month old. Her neck muscles were pretty developed at three months and then completely by four. She LOVES to sit up assisted, stand up assisted, walk around, try to crawl, and roll over. He neck and stomach muscles are getting quite the workout every day, and she just loves to watch other children run and play! I think she dreams of the day when her body gives her the mobility she really wants. Her legs kick nonstop! The Hugaboo seat allows her to sit up, seemingly on her own! It fools her into thinking she is totally supporting herself, and at this age when baby girl is really learning how to sit up, this is invaluable! I think it is helping her to develop her core muscles without the dreaded tummy time. The Hugaboo can be used the moment babies have neck control.
The design of the Hugaboo is really perfect. It has a nice and comfortable high back, and puffed out sides. It's really 360 degrees of support! Her legs come through the bottom so snuggly. I suppose the plush design of this seat is why the catch phrase "Snug as a Hug" is written on the Hugaboo. My Huhaboo is a very attractive pink, teal, and white design. I now get a good thirty minutes from this seat, which in my opinion is a success. I think the more she sits in it, the longer time she will want to spend in it.
The high front of the pillow serves as sort of a tray for her toys. I have given her teething toys and she is able to use the design of the pillow to support her hand. I sit my baby girl on the couch with her "brother" Hudson, the Bichon puppy, and he enjoys the close contact. He licks her over and over again in this seat, because he feels like she is part of his zone (the couch). Sometimes, when I really need a moment to myself, I put on Sesame Street and give baby girl her teething toys. She is so comfortable and will entertain herself.
Another important issue for me is how safe this product feels. I never feel like she is going to fall out, and she loves the fact there are no buckles. Buckles make Alexa cry. Instead, the pillow is wrapped so tightly around her, she is very safe. The weight of the pillow against the weight of my baby's body is aligned.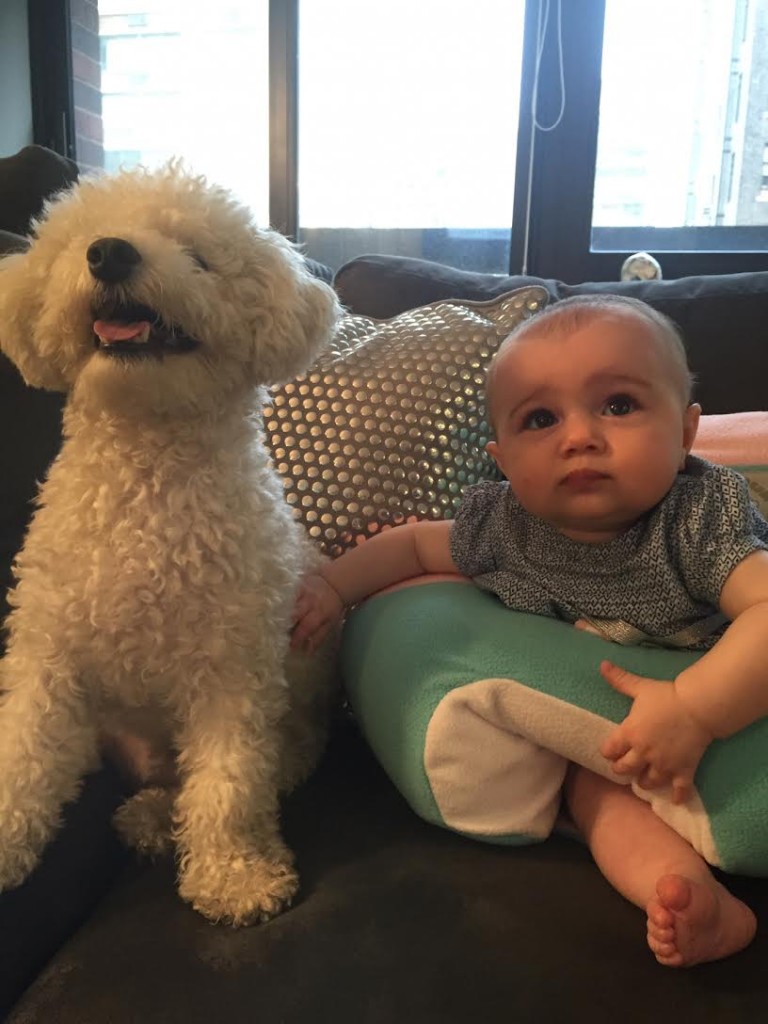 ​
​The Hugaboo is 100% polyester fabric with polyester fiber fill making clean up very easy! The creators of Hugaboo say that when baby is not in your arms, this seat is the next best spot. In our house, that seems to be the truth!