Travel and accomodations were provided by PPG Industries in exchange for coverage of this event.
The newest attraction at Walt Disney World, Colortopia presented by Glidden, celebrated its grand opening at Innoventions in Epcot on November 13, 2015. I was honored to attend the event, and I was able to capture some of it on video. Below you can check out just a few of the highlights from the celebration:
So what exactly is Colortopia? Walt Disney World Imagineers partnered with Glidden to create the exhibit to entertain, inform and inspire guests with the power of color.
The exhibit covers over 3,700 squre feet inside of Innoventions East. The all-ages attraction takes about 30 minutes from start to finish. When you visit, you'll enter three different zones and interact with color in all new ways. There's a downloadable app that has features you can use before, during and after the experience.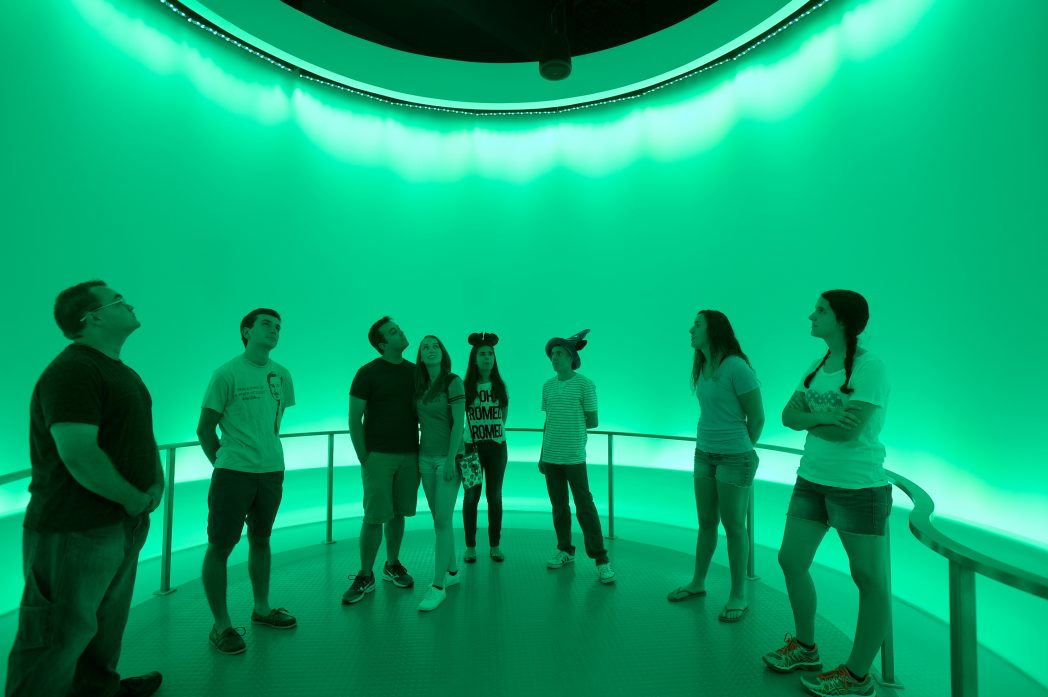 At The Power of Color Theater, you'll enter a unique room to explore the psychology of color during a short presentation. Did you know that violet can stimulate creative thought? Maybe I should have painted my craft room a purple hue instead of the blue I chose?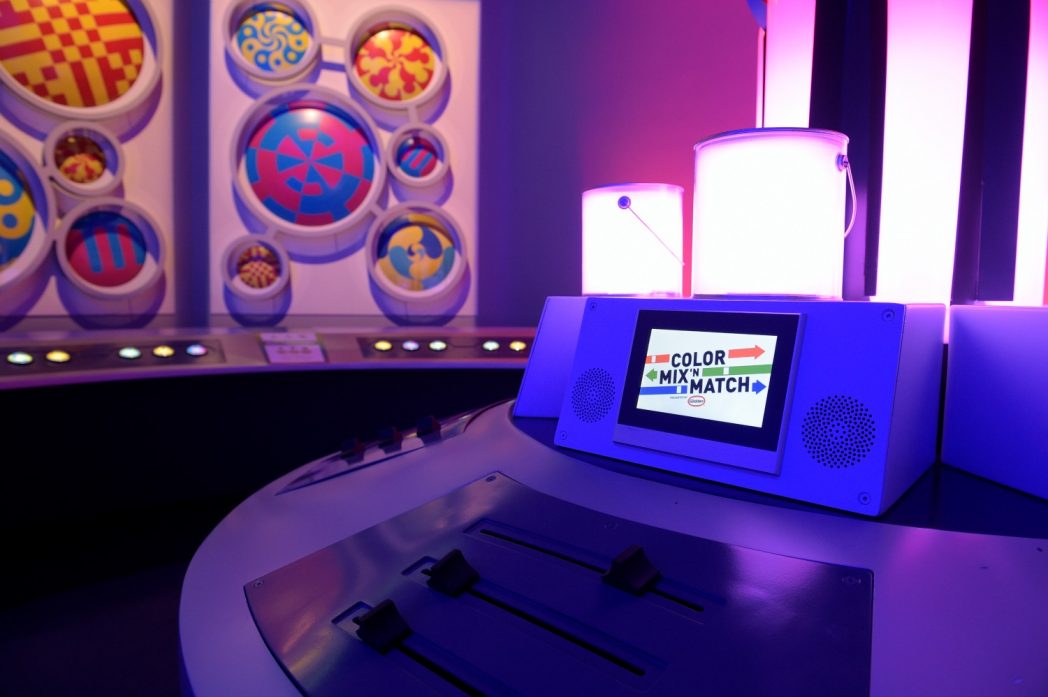 Next up? The Color Lab. Here you can play a fast paced game of Color Mix 'n Match. Push the switches to adjust the amounts of red, green and blue as you try to match the color shown. You're timed and scored, and…I scored zero! It's harder than it looks. I totally want a re-match.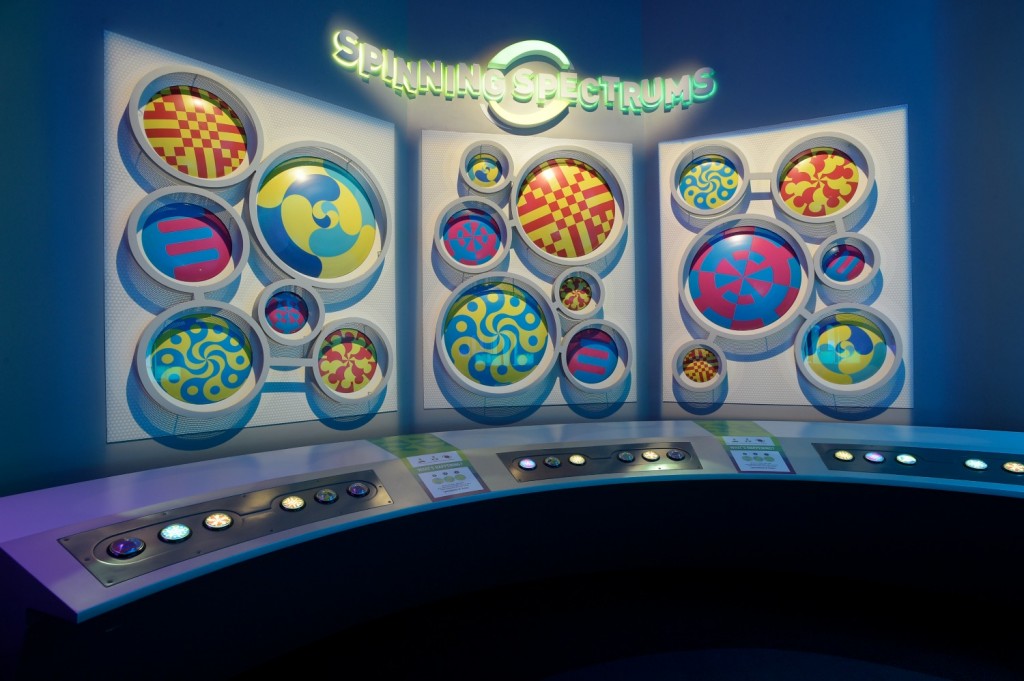 At Spinning Spectrums, try to guess what colors your eyes will perceive before the multi-colored disks start to spin. It's an example of the persistence of vision. (That's the optical illusion where multiple images blend into a single image in your mind.)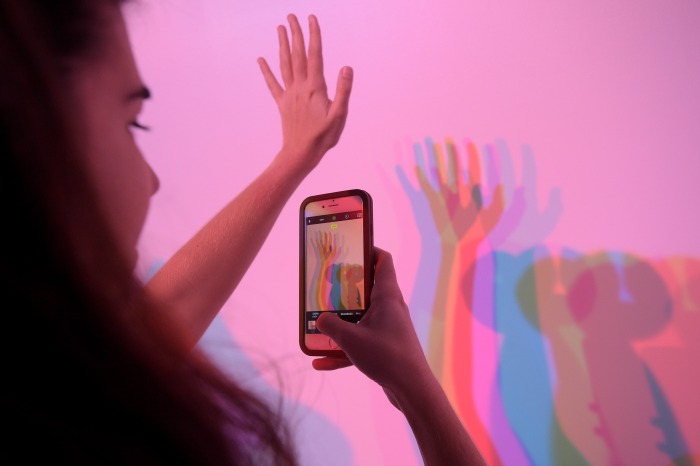 In the Color Our World pre-show area, play with the super cool color shadows before you pick up your magical paint brush.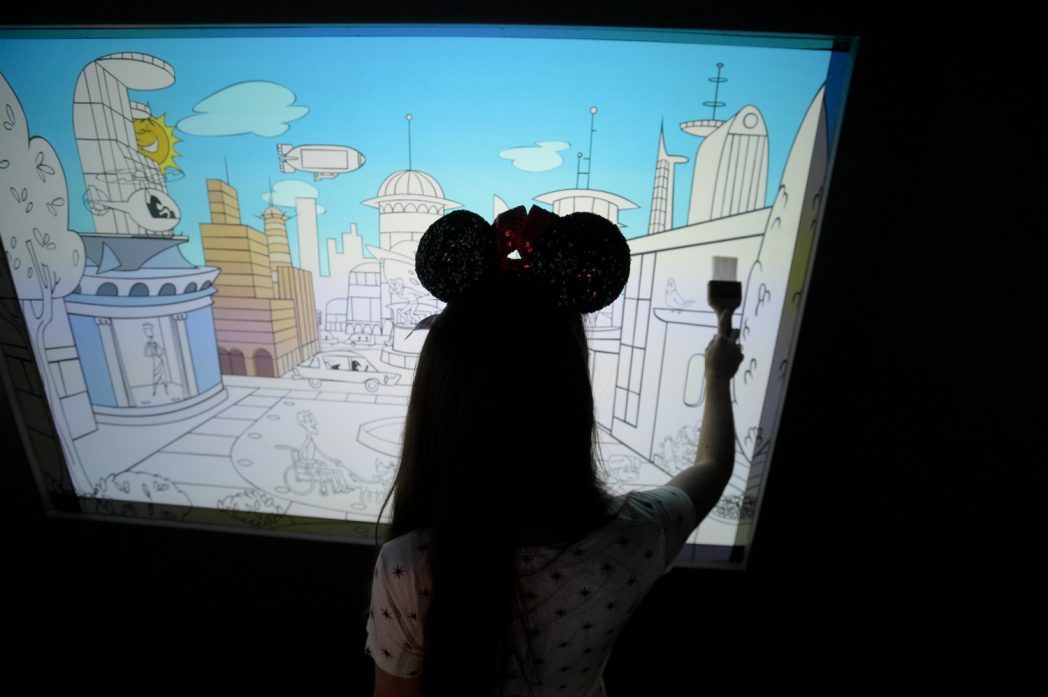 Those magic paintbrushes work inside the studio, where you can bring an interactive mural to life. Dip the paintbrush in the paint cans, then brush on the color. Every section of the mural is full of hidden surprises!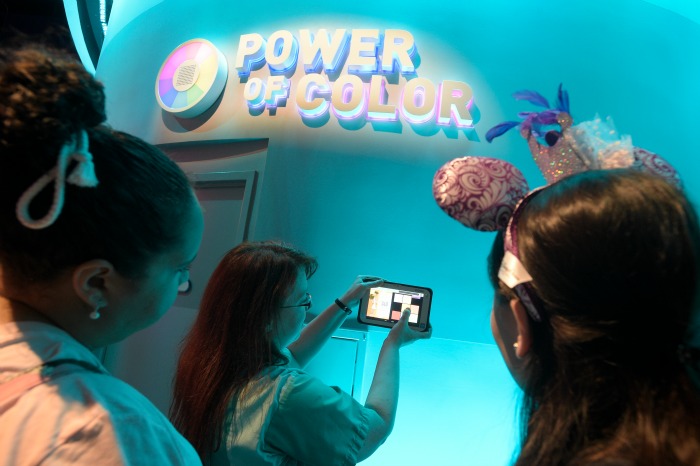 There's even a Colortopia™ mobile app. The app allows you to collect your favorite colors from World Showcase to add to your own personal color palette. Once home, you can photograph your own spaces and colorize them using the palettes in the app. You can create your own Epcot-inspired environment!
You can enjoy the exhibit without leaving home thanks to experiencecolortopia.com. There you can learn about the exhibit and app, as well as take a fun color personality quiz! (Turns out I'm blue. Who knew?)
Glidden paint offers a rich tradition of innovation and color inspiration, having consistently embodied quality and performance for generations of customers. From the first latex paints that were developed and marketed under Glidden paint to today's broad assortment of versatile paints, the Glidden brand continues to champion smarter ways to confidently turn inspiration into action and add color to people's lives. Glidden paint is available throughout the U.S. at THE HOME DEPOT®, WALMART® and other fine retailers.