*We received accommodations and park tickets in exchange for reviews. All my opinions are my own and not swayed by outside sources. *
When my family found out that we were going to visit Hershey park, we were all dancing for joy. This has been a bucket list item for us for quite some time. We were counting down the days until we arrived in Hershey, PA for a month or two. Then the weekend came and I have to say we had an absolutely magical time. No words can describe just how amazing Hershey Park is and the Hershey Lodge. From the minute we entered to the minute we left, we could not stop raving about it!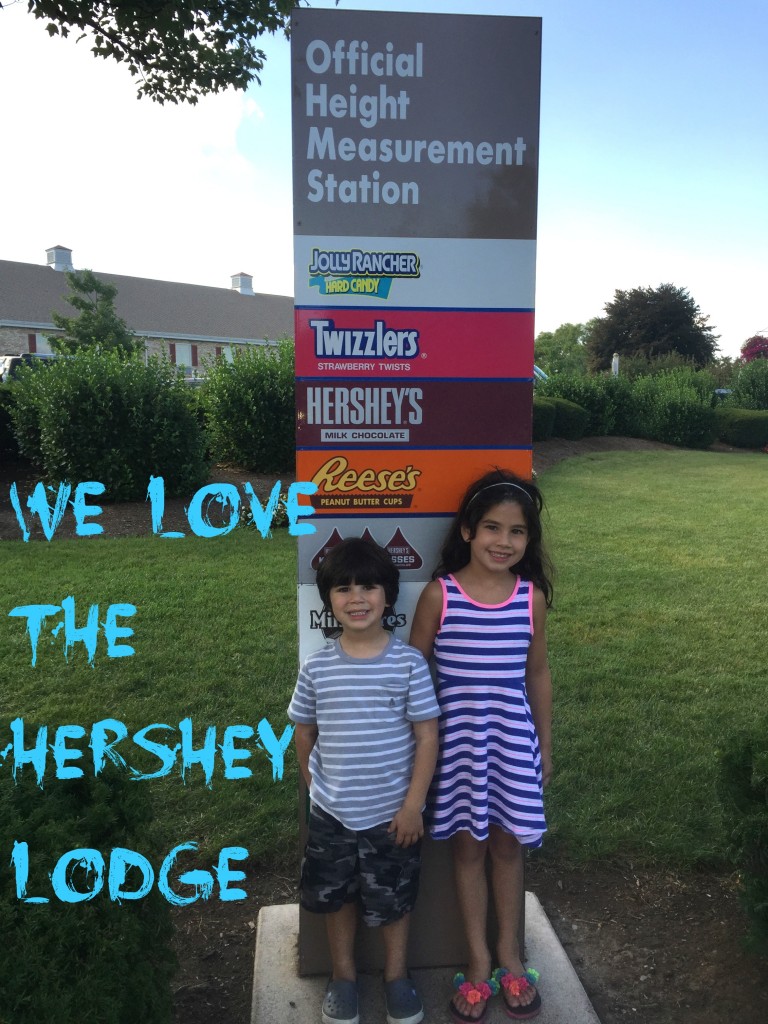 The Hotel Lodge is owned by Hershey Park and is a full service hotel located in Hershey, PA. When we first entered the hotel we did not know what to expect. Immediately my kids recognized the candy characters that frequent the lobby daily and wanted a picture taken with them. I knew we were off to a very good start when they didn't want to leave the lobby.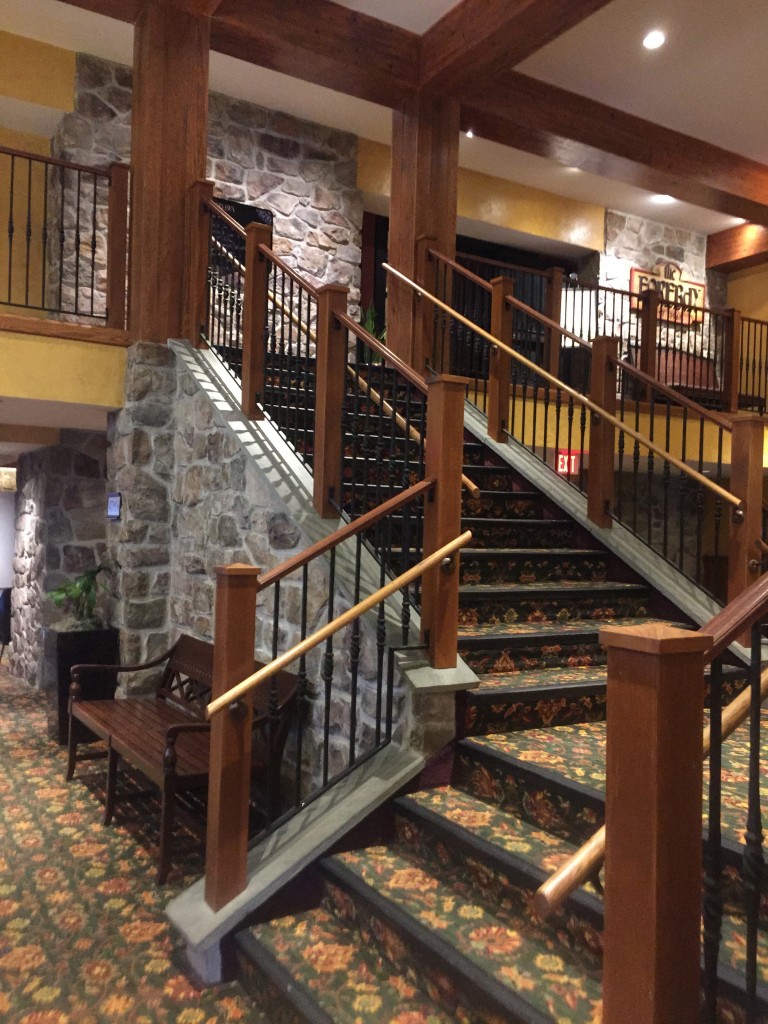 I also have to remark that the lobby is gorgeous and has a rustic feel to it. The decor is beautiful and inviting. I could have just stayed in one of the comfy chairs in the lobby but alas, it was time to check in. Check in was an absolute breeze and the hotel staff were extremely friendly to both adults and the children. When you check in you are given a map of the hotel because it is big and you are also given some of the activities that are offered by the hotel daily, including activities and when the restaurants would be open.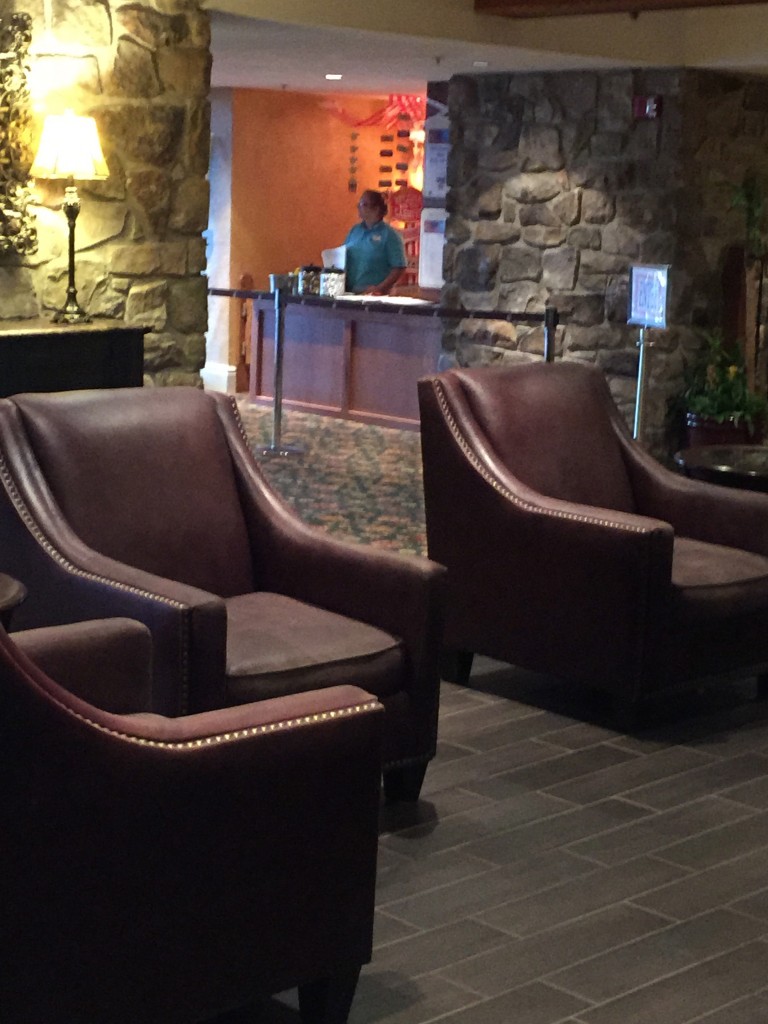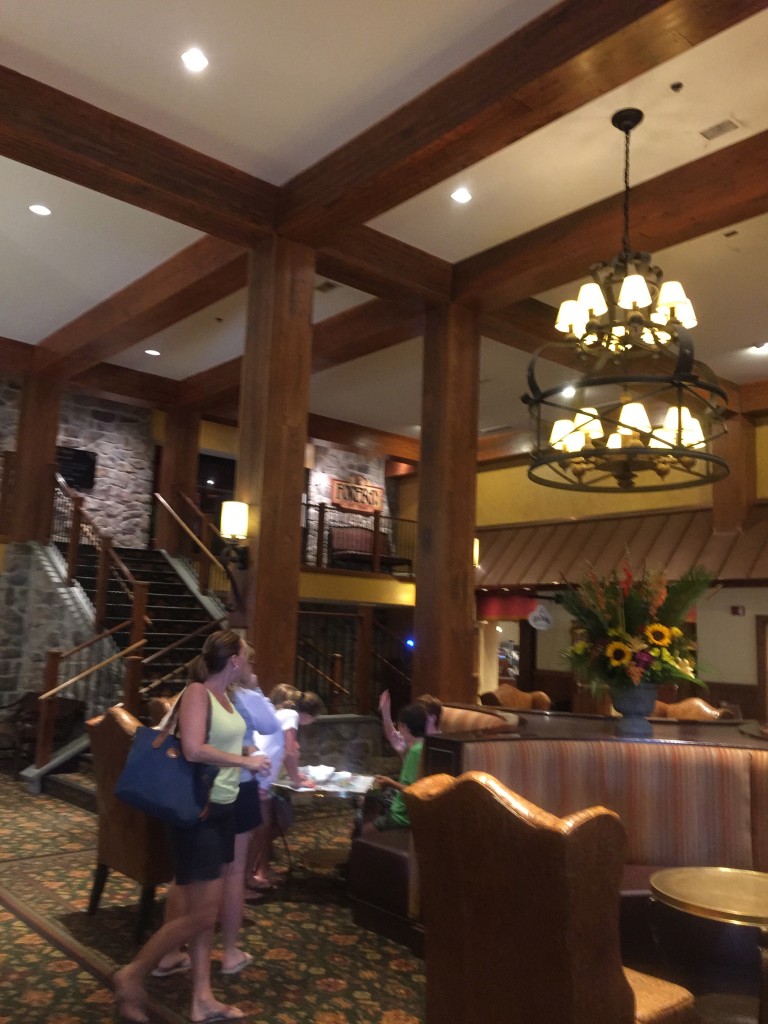 Of course I would be remiss not to tell you that everyone who checks in gets chocolate. Wahoo! For our trip, we received full size candy bars that I made the kids hold on to because we were visiting The World of Hershey that same day. I thought that was a very nice gesture for everyone checking in.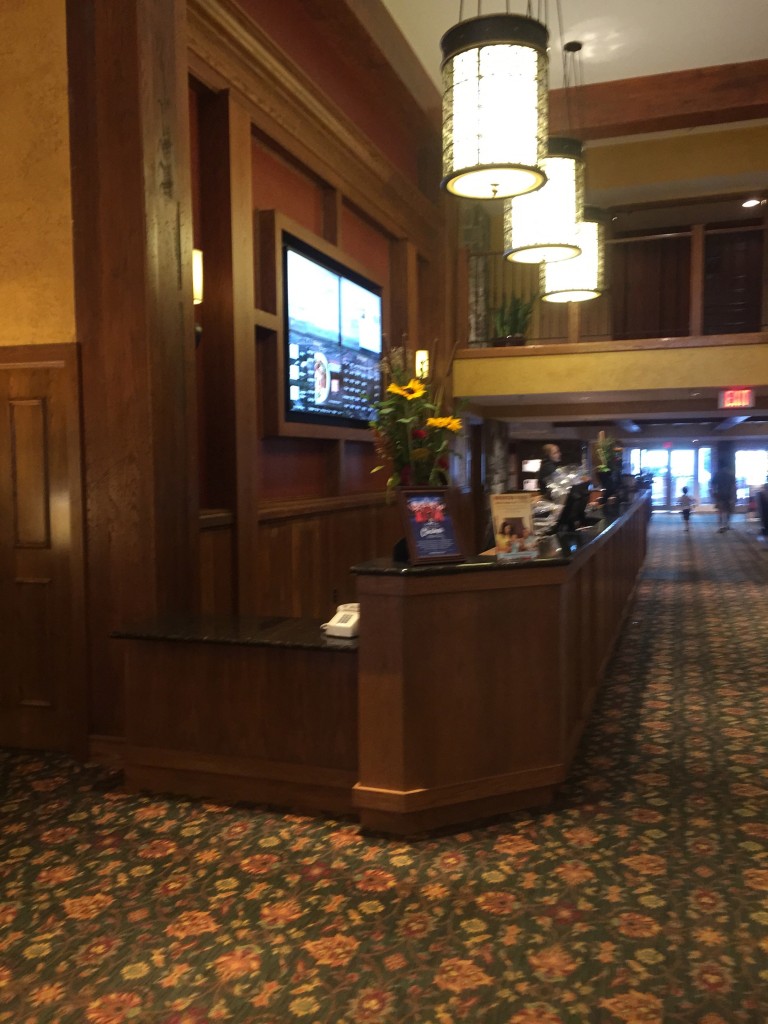 After this, it was time to check into our hotel room. In total at Hershey Lodge, there are  665 guest rooms and 100,000 square feet of function space. When we walked into our hotel room, we were blown away by the beauty of it. We were overlooking the pool area which is a stunning view. We had two queen beds in our room so both my husband and I slept with a child in each bed. The beds were super comfy and I might have had one of the best night sleeps I have had a long time, even with a kid in my bed!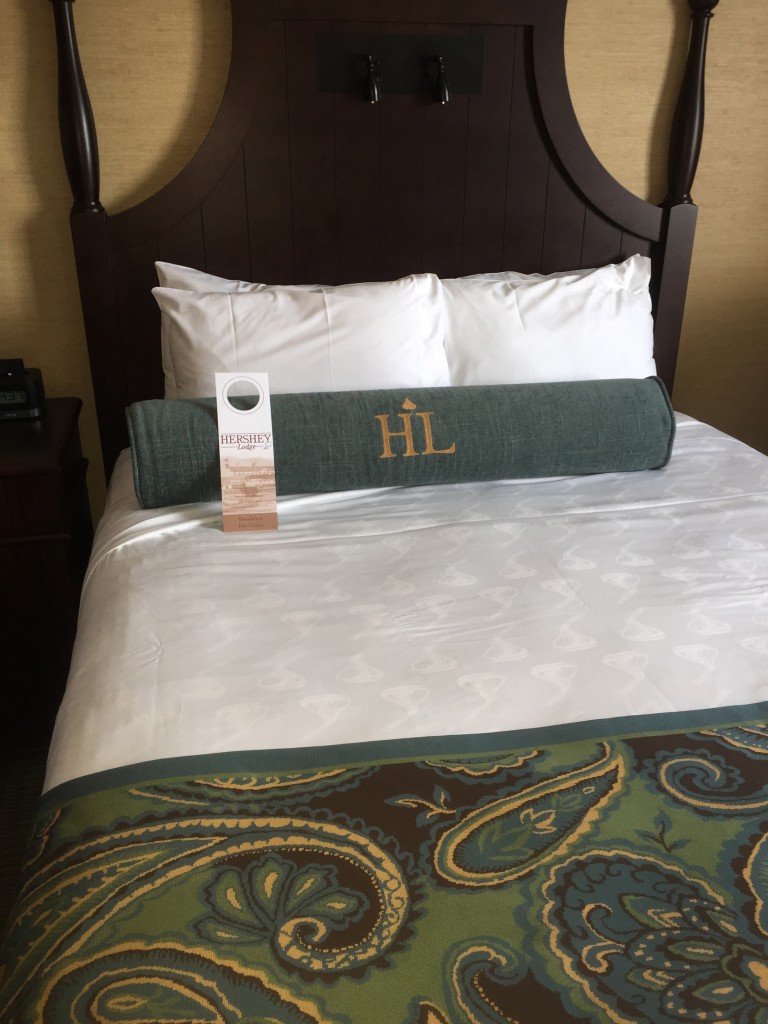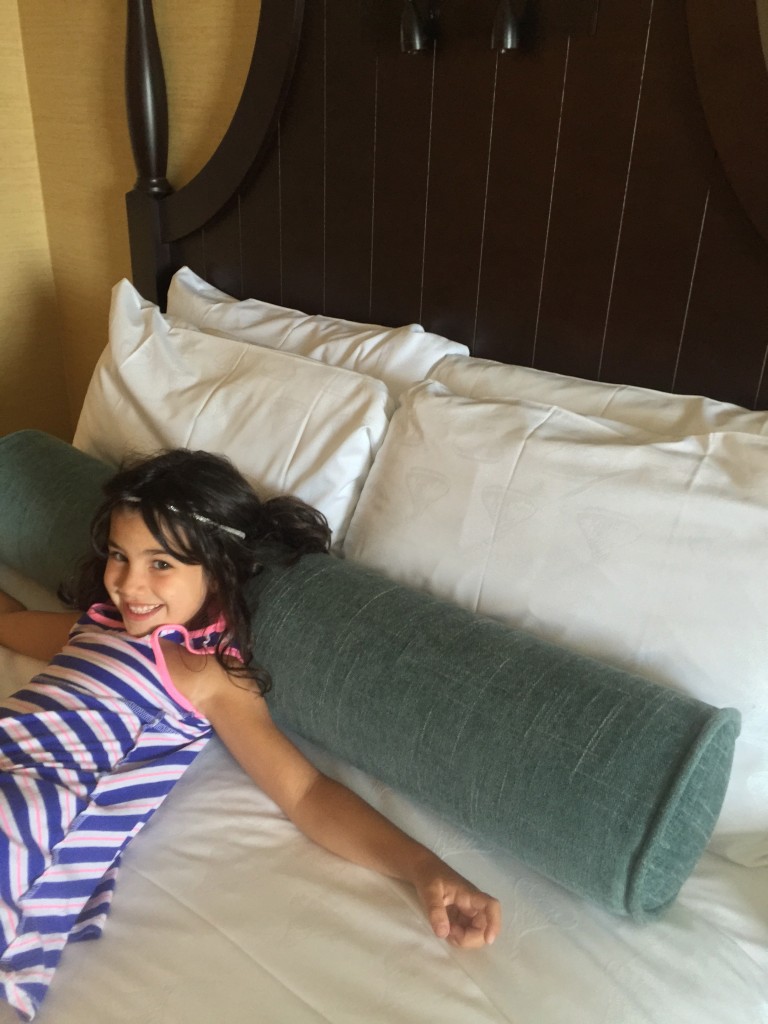 Each guest room at Hershey Lodge features warm comforts, regionally-crafted furnishings, and chocolate-themed decor and artwork, to make for a uniquely Hershey experience. Here are some of the many amenities when you rent a room at the Hershey Lodge: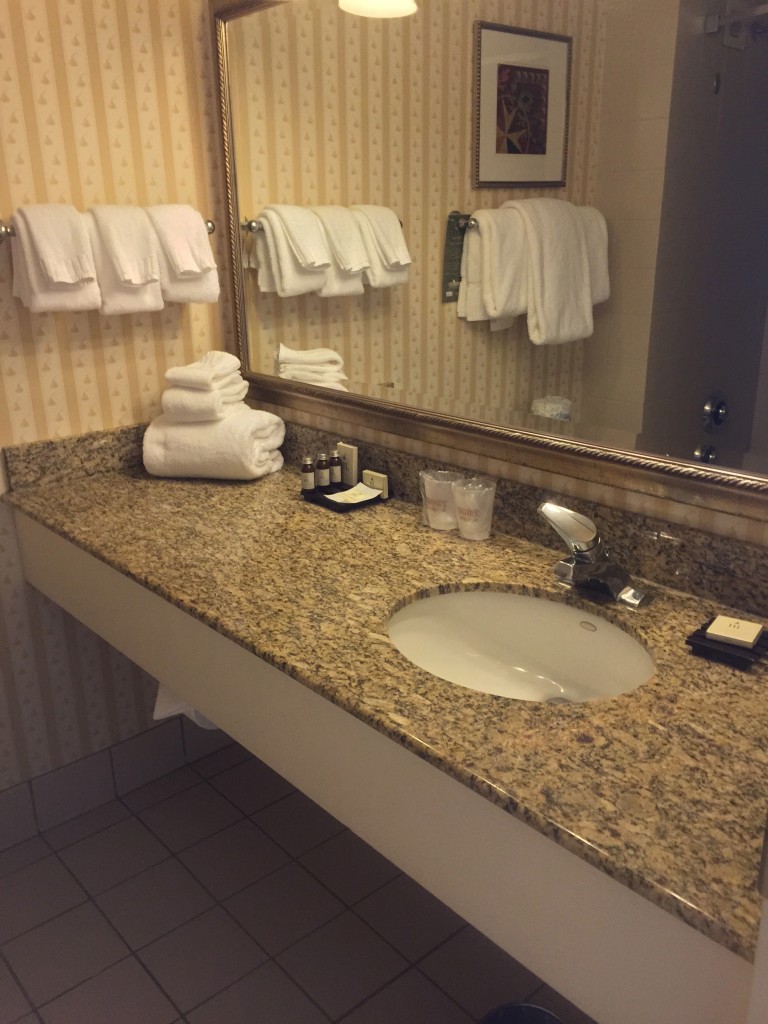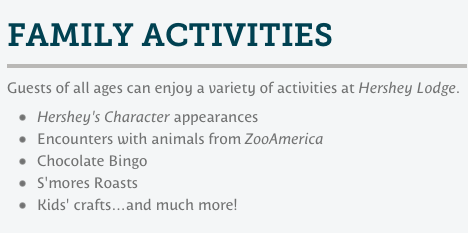 After checking out the room, we then visited the outside pool which my kids enjoyed swimming in. While most people are there for Hershey Park, you can definitely extend your vacation and just spend a few days at the pool and doing the activities the hotel has to offer. Next time we plan to do a lot more of that! We then proceeded to visit Hershey Park for a bit and The World of Chocolate. If you are a hotel member, you are able to get passes the night before (after 6 pm) if you have tickets the next day to visit the park so you definitely want to take advantage of this offer! Then the night was over and we proceeded back to the room.
That first night we were exhausted so we ordered in room service which came very promptly and was delicious! They have so many wonderful food choices to accommodate just about any palate.  Then it was time for a blissful night sleep and on to day number two which was spent at the parks.
We also participated in the activities that the hotel has to offer such as :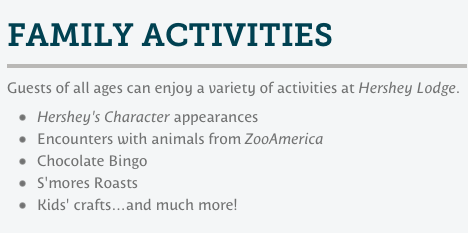 In the next week or two, I will have my full review of Hershey Park so stay tuned…
In the meantime, make sure you book your room at Hershey Lodge and visit Hershey Park because tis' the holiday season and Hershey Park really brightens up the holiday! They even have four roller coasters open throughout the end of December so book today: Laff Trakk, Cocoa Cruiser, Wildcat and SooperdooperLoope!